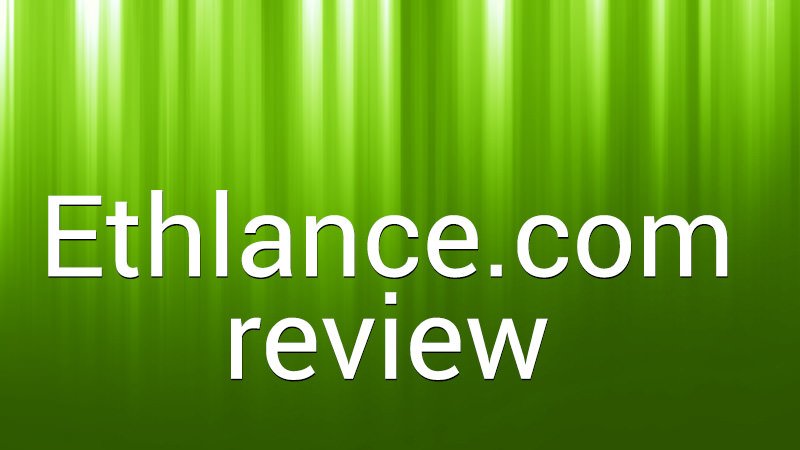 It seems that everyone is now talking only about blockchain and how cryptocurrencies are going to bring us to the bright future where decentralized apps will rule the world. Tons of projects are launched into the market, new coins to fuel these projects are shooting up like mushrooms. But are there any decentralized apps that really work and bring some value to their users in comparison with their centralized analogs?
I made some research and came across the online catalog here many dapps get listed.
There are not too many apps presented there, but still, it's enough to investigate. I've decided to start with a decentralized platform ethlance.com where companies or individuals may find freelancers to outsource some tasks to them.
Why freelance?
For one point, it was a really painful question for me in the past.
I began my IT career as a freelancer in 2008. At that time, I gained my first clients via the Russian service fl.ru  and later I took advantage of my English knowledge and gained some more projects via foreign platforms, such as elance.com and upwork.com. 
Such platforms are great for those who have enough self discipline and are ready to work at home. Get yourself a solid portfolio, ask your clients to write a review on your work and go ahead to get new orders. Sounds great, doesn't it?
No, it doesn't.
These platforms charge you such a great fee on each project that is gets near to impossible to earn enough to even pay your rent - if you rely solely on this source of income, of course.
The situation is different with a decentralized freelance platform.
How Ethlance.com works
The decentralized freelance platform has no authority to lay changes on you for each project. You only pay small fees for each transaction as the service works in conjunction with the Metamask wallet. 
So, I've signed up and decided to try it. After I completed the signup form and pressed Send, this is what the service charged me: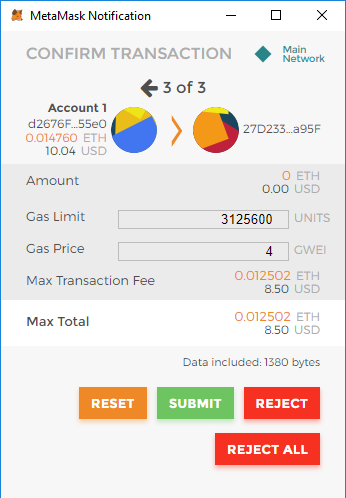 $8.5 for a simple signup procedure. Ok, let's see how much I'll need to pay to get my first job here.
However, when I got to looking for a job that would match my skills, the results were sad. There were only 2 jobs posted with the tag "copywriting". One of them was 1 week old, the other one was posted more than half a year ago.
I tried some other search terms, like "writing", "articles", etc. But still, the situation was the same.
I sent my proposal to one job post, just to test how it will work. The charges laid on me were approximately equal to $0.9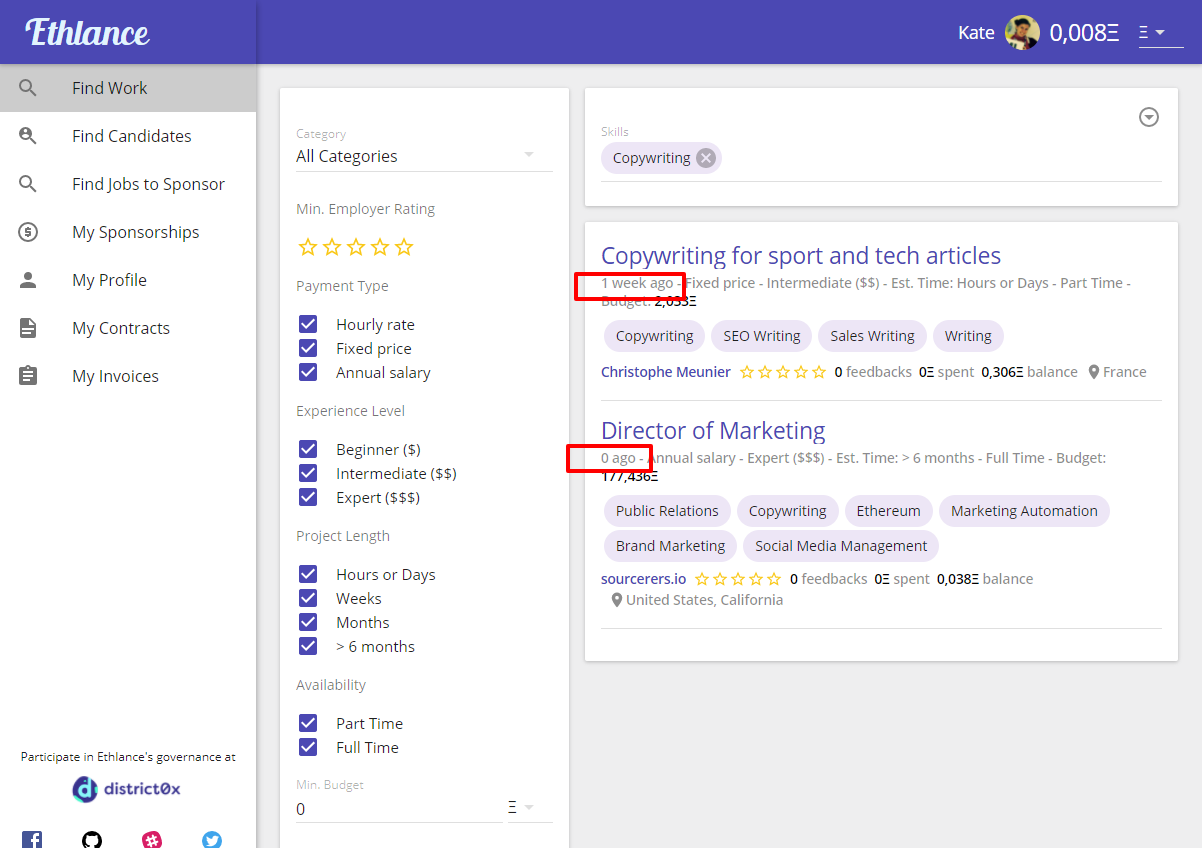 Ethlance vs Upwork
Here's my comparison table on these two platforms. All the prices are valid on May 2nd, 2018.Upwork provides each freelancer with the so-called "connects" that can be used to apply for the jobs. Each month you get 60 of those and can buy more if needed at the price of $1 per 1 connect.

As you see, the charges imposed by the Upwork service are much higher than those offered by Ethlance. 20% of the budget, just think of it! The fees are literally criminal.
However, the lack of the solid community, the lack of traffic (only ~50k visits per month, according to Similarweb) makes it all useless. I checked Ethlance's social media. They post there something regularly, which shows that the project founders haven't given up, but their overall audience makes up only about 2,500 people, which is too few.
Hopefully, the project will gain more traffic and more people will get to use it. Unfortunately, in its current state, it looks miserable.