Friends, I was inspired today and I wrote an unusual poem
Although I do not talk about myself as a poet, sometimes a rush of special inspiration leads me to write thoughts.
This time that's "special" was it: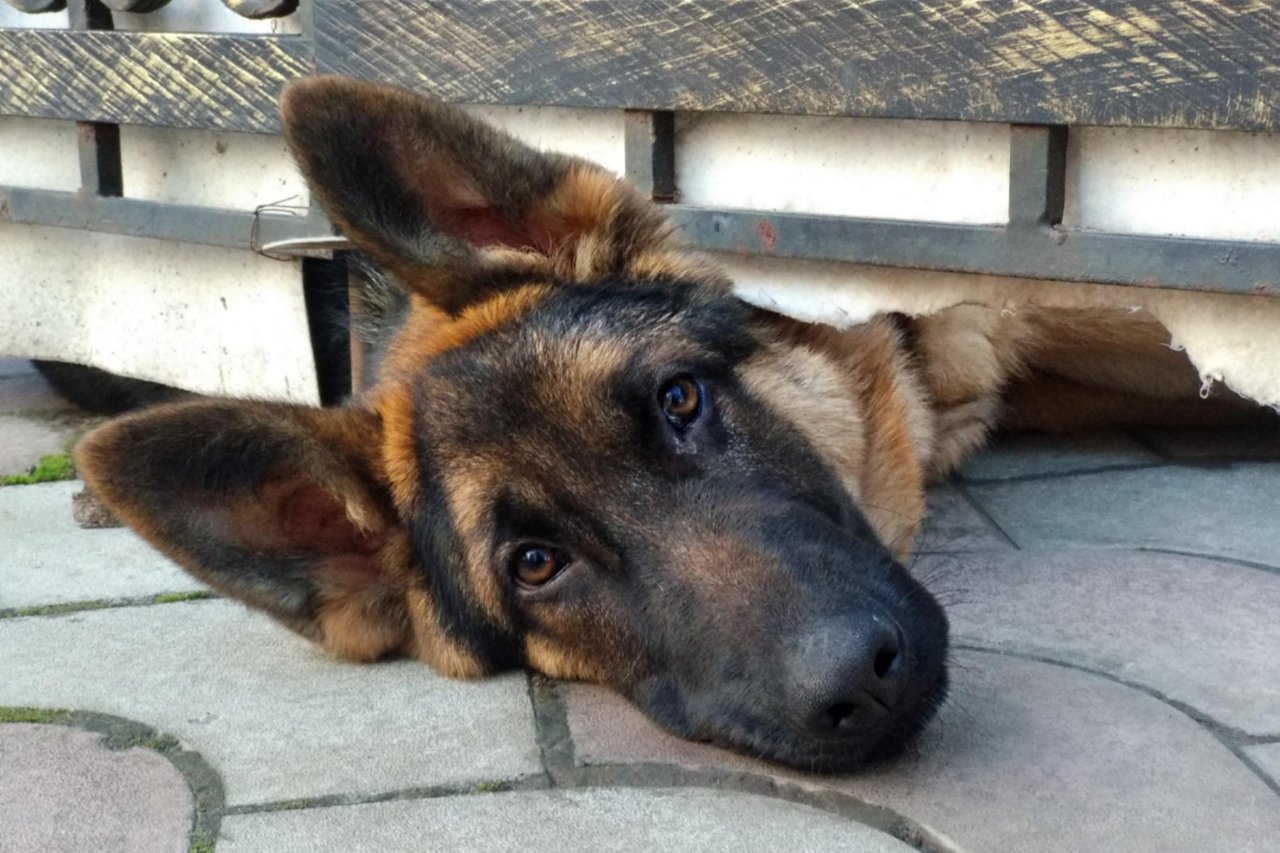 I was small as once
Someone bent above me
and I loved him immediately
He picked me up,
and I saw him.
I settled in his house i was eating and growing up, he was hugging me when i was crying.
I saw his eyes when he rejoiced,
how i kiss him.
And I realized that I would
him loyalty to him,
keep eternal.
Years passed, I don't know what changed
It seems i am the same
whether I dreamed it all
Still, I'm happy to run,
when he goes from car to house,
Still, sad
incredibly me,
because his absence I see as my greatest loss.
Only one thing I don't see anymore in him
this joy,
that want to jump
which he once had when he was lying with me,
lying and I was licked him
But I think it's all changing soon,
I assure you,
he will pass the exact!
we will hunt for protein again,
walking in the forest at night.
I can wait,
how much do you need...!
But while waiting this sad - forever in my eyes...
This poem came to me when I was looking at my pictures that I did today. I came across a photo of a dog lying on the ground and sticking his head out. I noticed his sad look and began to think about it. After all, a poem came to my mind. If you are curious, think about the main thought of this poem and write your guesswork in the comments.
Here is the original, which is written in Ukrainian: Цей вірш в мене виник тоді, коли я переглядала свої фотографії які зробила сьогодні. Наткнувшись на фотографію пса, який лежав на землі і висовував свою голову на вулицю. Я омітила його сюмний погляд і почала задумуватись про це. Вкінці-кінців в мене визрів вірш.
Я був маленький як одного разу
Хтось надхилився наді мною
і я тай полюбив його одразу
Він взяв мене на руки і я його побачив
Я поселився в його домі я їв і ріс, він обіймав мене коли я плачу.
Я бачив ті його очиці, коли він радувавсь,
як я його цілую.
І зрозумів, що буду
йому вірність я,
дотримувать вічную.
Пройшли роки, незнаю що змінилось,
здається я той самий,
чи то мені це все наснилось.
Я все ж таксамо з радістю біжу,
коли іде він від машини в хату,
і все ж так само
неймовірно я
тужу,
його відсутнісь бо вважаю як свою найбільшу втрату.
Лише одне не бачу більше в нього
цієї радості,
що хочиться скакать
яку колись він мав коли лежав зі мною,
лежав собі і я його лизав.
Але я думаю це все менеться скоро,
я запевняю вас,
йому це перейде точняк!
ми знов на білок полювати будем,
гуляючи у лісі по ночах.
Я можу почекати, скільки треба...!
Але-поки-чекаю-сум-цей,
назавжди є в моїх очах...
Якщо вам цікаво, подумайте над основною думкою цього вірша і напишіть ваші здогадки в коментарях.