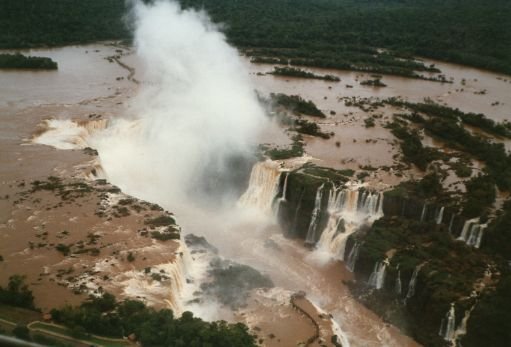 We have a county in Ireland called Kerry where they speak such heavily accented English as to be almost unintelligible to the rest of us.
I once went on a Brazilian odyssey with a group of 10 Kerry men and spent three weeks talking to myself. There was one older man who used to spend 10 minutes every morning shouting Tay, Tay at the Brazilian waiters in a desperate attempt to get himself a cup of tea. The waiters, who prided themselves on their excellent language skills, just shook their heads at these unfortunate people from Iceland who obviously had a very poor command of English.
Dublin was a very different place in the 1980s, a time before cheap flights and city breaks, and it was still quite rare to encounter foreigners. There was always a great buzz in town when there was a navy ship in port as the discos would be full of sailors in uniform. I remember a pal of mine got chatting to one of them, and though she knew he was speaking some form of English she was having difficulty understanding him. Are you speaking some nautical language she enquired after listening for some considerable time without recognising more than a few words? Not at all, he replied, I'm from Kerry.
I found this video on tube which will give you some idea what I'm talking about.


Posted in response to @mariannewest's five minute freewrite
The prompt is NAUTICAL LANGUAGE
The image is my own taken at Foz do Iguaçu many moons ago.