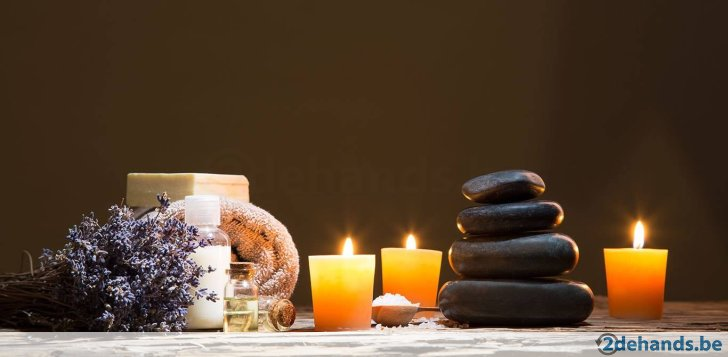 Image from 2dehands.be
When you can't find comfort elsewhere, then what better place to go to? None other than the spa! It's that place where we get the ultimate reflexology experience. I remember one occasion where I felt so tired, and I badly needed a breather. Or as I'd call it: a break from the world.
I remember my uncle telling me his experience in a spa. He said it was the most relaxing moment of his life. He told me about how the masseurs handled him very well, and their know-how in massaging different parts of his body. He said that the masseurs perfectly hit his body's tired spots, and they used some kind of massage oil to make it feel even good for him. He said he was asleep for the whole time he was massaged. That only proves he enjoyed it to the most he can.
I'd love to go to the spa, too! But maybe, when I'm a little bit older. I'm still a teen to go into a spa, I believe. It's not that I'm shy in trying out new things. I'm just too young for a spa experience. So I'm still better off with my handy personal massage device! Ha ha!
ps: I was late for Sunday's freewrite, so I'm rushing this in!