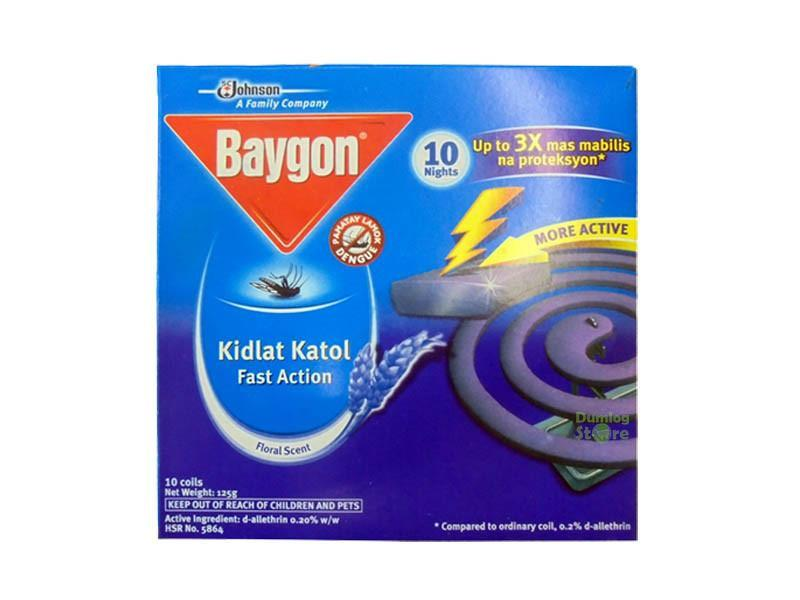 Image: Baygon Kidlat Katol (Baygon Mosquito Coil)
My country always made headlines because of the continuous increase of death rates due to dengue and malaria. Though we have new techniques in fumigating our houses from insects such as mosquitoes, there is one product that comes to the minds of Filipinos when such dilemma arises.
It's the infamous mosquito coil, a Filipino housemaker's best friend in fighting deadly mosquitoes. Back in my toddler days, we lived near a farm with a HUGE water irrigation system. Mosquitoes and flies were a common problem for children like us. So my mom would always buy at least two boxes of coil, with one coil lasting from 38 hours before burning out, to as long as 10-15 nights, if spent wisely.
Plus the smell! My goodness, did it smell wonderful! No, I'm not kidding. It had a LAVENDER scent along with it. A good thing, especially for people with sensitive noses!
We had a name for that coil in the Philippines. We called it "katol". I don't see the rationality of it, but that's popular Philippine culture!
With the rise of bug sprays, the popularity of these coils has slowly started to decline. However, insect repellant manufacturers still make money selling it. After all, most Filipinos couldn't afford the luxury of aerosol bug sprays with those long, yellow, plastic tubes in the end!