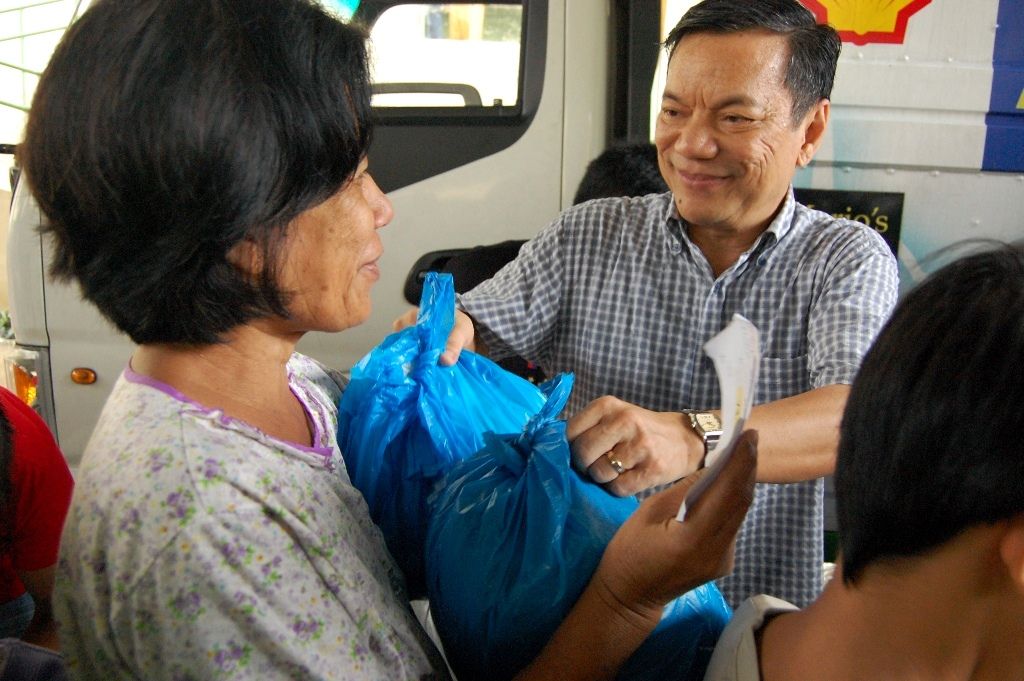 (ABS-CBN Manila Radio Division head Peter Musngi giving out relief goods.)
Urgency. Importance. Priority. These are only three of the endless list of words that pertain to the prompt. What is important, anyway?
Everything and anything is important in our lives. We may say that this thing only gives me this much, thus it's not important for me. Well, we never really realise the great worth/value of something unless we spend more time with it and get to know it better. Looking at the way we prioritise people or things alone, we sadly fall short on that category. That's not counting how we sense the importance of someone or something.
It hurts to see mature people prioritising self-benefit over public welfare. I mean, yes, we are not long-term public servants, but we are meant to help one another. That selfless act makes a big impact on the person you just helped. As simple as dropping a coin on a beggar's palm, to organising a mass feeding programme. Acts of public welfare show a great deal of how important still are our neighbours around us.