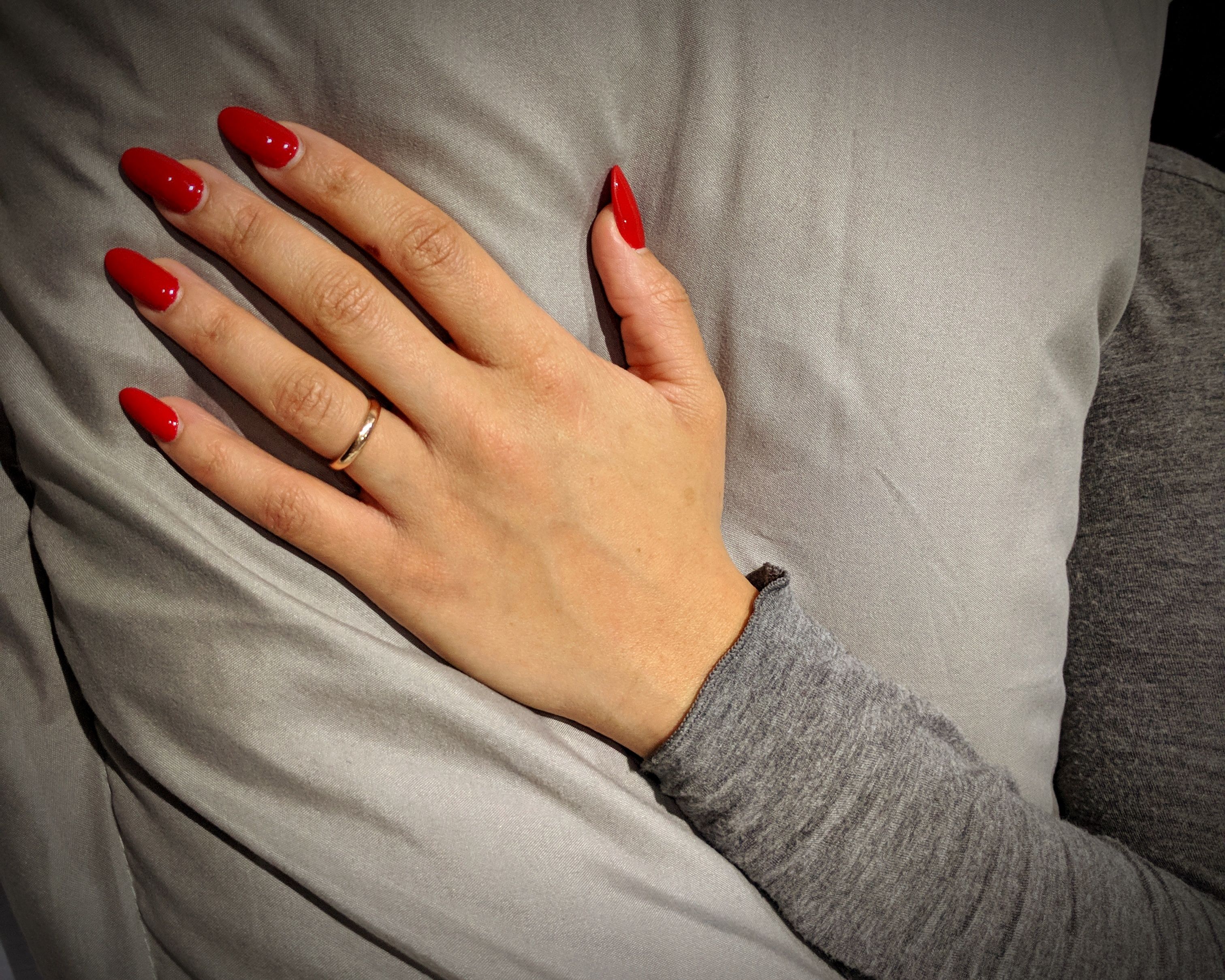 Original by @f3nix
English Version
"Do not worry Bianchina, this time I'm displaying you in plain sight, in front of all the others". With extreme care, Mildred's tapered fingers repositioned the pretty wooden duck on the sideboard of the bed. The elderly woman in a dressing gown stared at the large and multifaceted collection with satisfaction.
"If only Theo knew it, I'm sure it would start a tirade about the fact that I have to go out more," thought the woman, giving the ducks an equally fixed and slightly frowning look.
To be sincere, there were very few things his son could have noticed in that period, absorbed as he was by his new job in that prestigious law firm.
Since her husband had come to a better life, it was these little rituals made of shifted and dusted objects to represent Mildred's salvation.
She neatly folded his dressing gown on the pouf, next to the bedroom dressing table, lined up the slippers on the bedspread and laid down.
"Surprise coming to you!". In the darkness of the room, a stentorian voice caught the poor woman as she slid into the arms of Morpheus. Mildred jumped from the inside of the bed like a cat with a dozen coffees in the body, emitting at the same time a high pitch that would have been envied by Maria Callas.
"Milly, it's me, Alfredo, your husband!", pressed that entity. In the woman, fear gave slowly way to a dazed amazement. To all the effects, the voice of her late husband seemed to come from inside the pillow. His baritone tone, that hard "R" that betrayed his Italian origins. It could only be him!
On the opposite side of the bed, Mildred was literally mesmerized. She almost did not follow the content of the reassuring words coming from the pillow, more and more conquered by that forgotten tone of voice now unexpectedly back to life. He was undoubtedly a younger man, she would have said it was the voice of when they had just met, that beautiful bronze and vibrant sound. It was him.
The strength in his voice carried her back in time and reminded her of instincts and impulses locked up in the depths of her soul. She could not even understand how, but that soft and feathery consistency now surrounded her and caressed her body with care and mastery. That night, not many words flew between Mildred and the late Alfredo, now speaking-pillow.
In the following days, Mildred's life underwent a true Copernican revolution. The house was transformed with her, returning to live and breathe, the open windows now welcomed the scents of an exuberant spring, free to flood the rooms filled with light.
Even Theo, on one of his rare visits, realized that something in his mother's life had changed profoundly.
Versione Italiana
"Non preoccuparti bianchina, questa volta ti metto in bella vista, davanti a tutte le altre". Con estrema cura, le dita affusolate di Mildred riposizionarono la graziosa anatra di legno sulla credenza a lato del letto. L'anziana donna in vestaglia guardò compiaciuta la nutrita e multiforme collezione.
"Se solo lo sapesse Theo. Sono certa che inizierebbe una filippica sul fatto che devo uscire di più", pensò la donna restituendo alle anatre uno sguardo altrettanto fisso e leggermente accigliato.
A ben vedere, erano ben poche le cose di cui suo figlio si sarebbe potuto accorgere in quel periodo, fagocitato com'era dal nuovo lavoro in quel prestigioso studio legale.
Da quando il marito era passato a miglior vita, erano questi piccoli rituali fatti di oggettini spostati e spolverati a rappresentare la salvezza di Mildred.
Ordinatamente piegò la vestaglia sul pouf, accanto al tavolino da trucco della stanza da letto, allineò le ciabatte sullo scendiletto e si coricò.
"Arriva una sorpresa per te!". Nel'oscurità della stanza, una voce stentorea colse la poveretta mentre stava scivolando fra le braccia di Morfeo. Mildred saltò da dentro il letto come un gatto con una dozzina di caffè in corpo, emettendo al contempo un acuto che avrebbe fatto invidia a Maria Callas.
"Milly sono io, Alfredo, il tuo maritino!", incalzò quella entità. La paura lasciò il passo ad un intontito stupore. A tutti gli effeti la voce del suo defunto marito sembrava provenire da dentro il cuscino. Il suo tono baritonale, quella erre dura che tradiva la sua origine italiana. Non poteva che essere lui!
Al lato opposto del letto, Mildred era letteralmente ipnotizzata. Non seguiva quasi il contenuto delle parole rassicuranti provenienti dal guanciale, sempre più conquistata da quel tono di voce ormai dimenticato. Era indubbiamente un lui più giovane, avrebbe detto che era la voce di quando si erano appena conosciuti, quel bel suono bronzeo e vibrante. Era lui.
La forza nella voce la trasportò indietro nel tempo e le ricordò istinti e pulsioni ormai rinchiuse nel profondo del suo animo. Non riuscì nemmeno a capire come, ma quella consistenza soffice e piumosa ora la circondava e accarezzava con cura e maestria il suo corpo. Quella notte, non vi furono molte parole fra Mildred e il fu Alfredo, ora cuscino parlante.
Nei giorni successivi, la vita di Mildred subì una vera rivoluzione copernicana. La casa si trasformò con lei, tornando a vivere e respirare, le finestre aperte ora accoglievano i profumi di un esuberante primavera, liberi di inondare le stanze ricolme di luce.
Persino Theo, in una delle sue rare visite, si accorse che qualcosa nella vita di sua madre era profondamente cambiato.