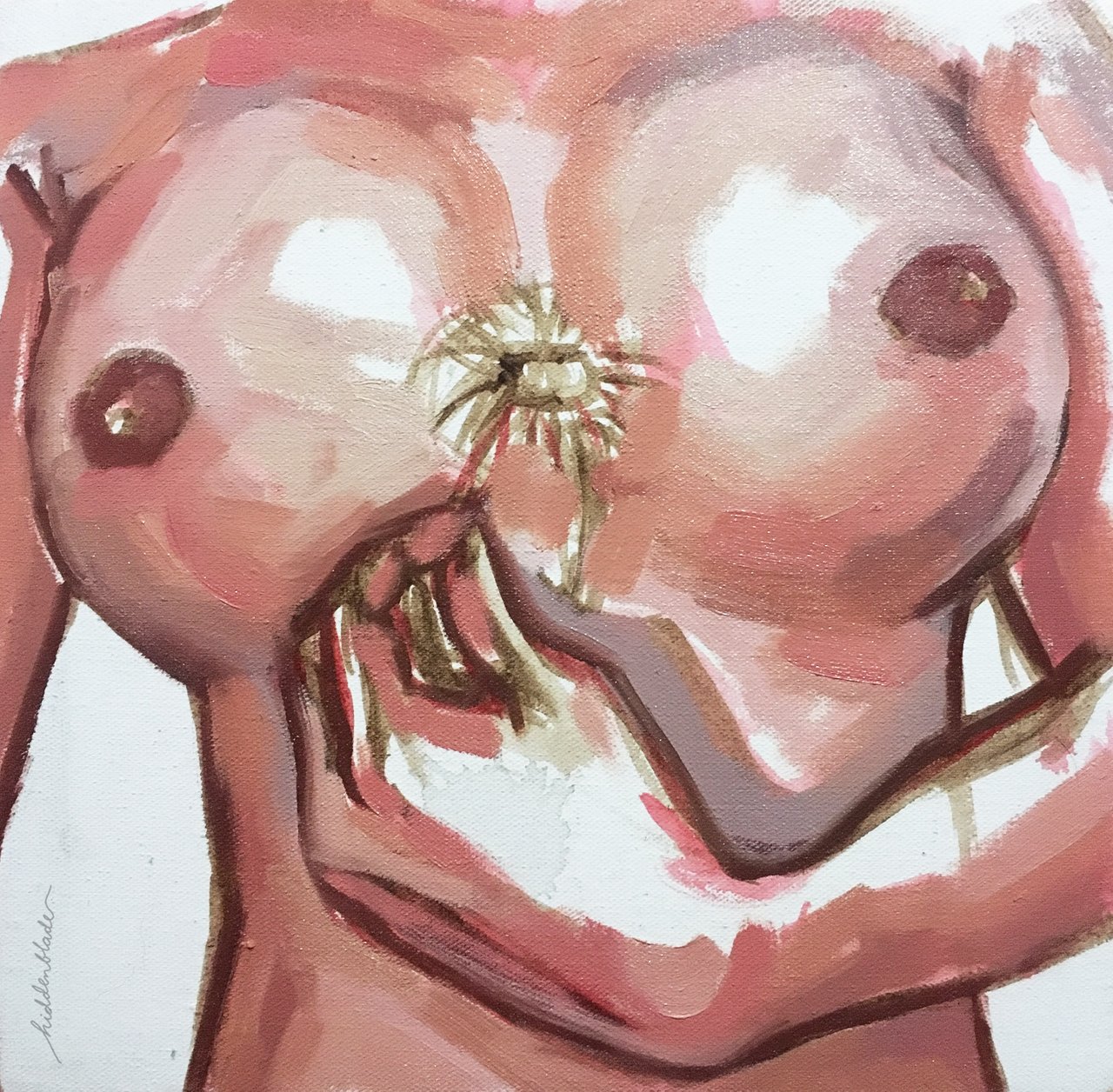 I was painting while recording the progress earlier (for 3speak :P) but then the camera had to be recharged so I had to pause and thought to share the WIP photo. Taking painting breaks is a great opportunity to look and analyze the mistakes or anything that needs to be adjusted. It refreshes the mind too, so when you come back, you won't be as stressed as before.


One thing I realized is that people are so allergic to the human body. There was this one time I shared a drawing of myself showing my boobs. It's a drawing! Obviously done so I could study human anatomy better! But then my mom told me not to post things like that even if it's just a drawing because it's like I'm showing my actual body. Another guy also asked me why I'm doing it, and suggested there's a sexy magazine there and maybe I should audition.
Well, you know how I reacted...
So I'm painting my nude body now to piss them off even more :D


Just really weird with these people in my country. They WOW the nude paintings they see from other people but will judge you when you do it yourself. Like... what's wrong with the human body??? You know how it looks like. It shouldn't surprise you! Is it your first time seeing a pair of tits? What's with the violent reaction and the need to demonize the art? Who cares if I paint realistic self portrait nudes? Do you own my body? Yes? No. You don't.


Just funny how they are being hypocrites. The human body is amazing. It is really fascinating. The bones, the structure, the flesh, the hair, everything. I've been so insecure all my life and now I am already appreciating my own body because of art. Don't they want me to be empowered? Is being liberated evil? Why? Am I going to hell for showing my skin? Why? Because a book tells you so? A book... which was written by a man?


Just.. I don't know. Maybe they should enroll in art appreciation classes again. People in my country are just funny. No wonder why we're still a developing country.



Going back to my art... I'm loving it so far! I usually don't like the first layers that much. They usually are just the meh to me but I love what I'm doing now. I love how I'm acting as well. I'm relaxed and motivated. Yay!