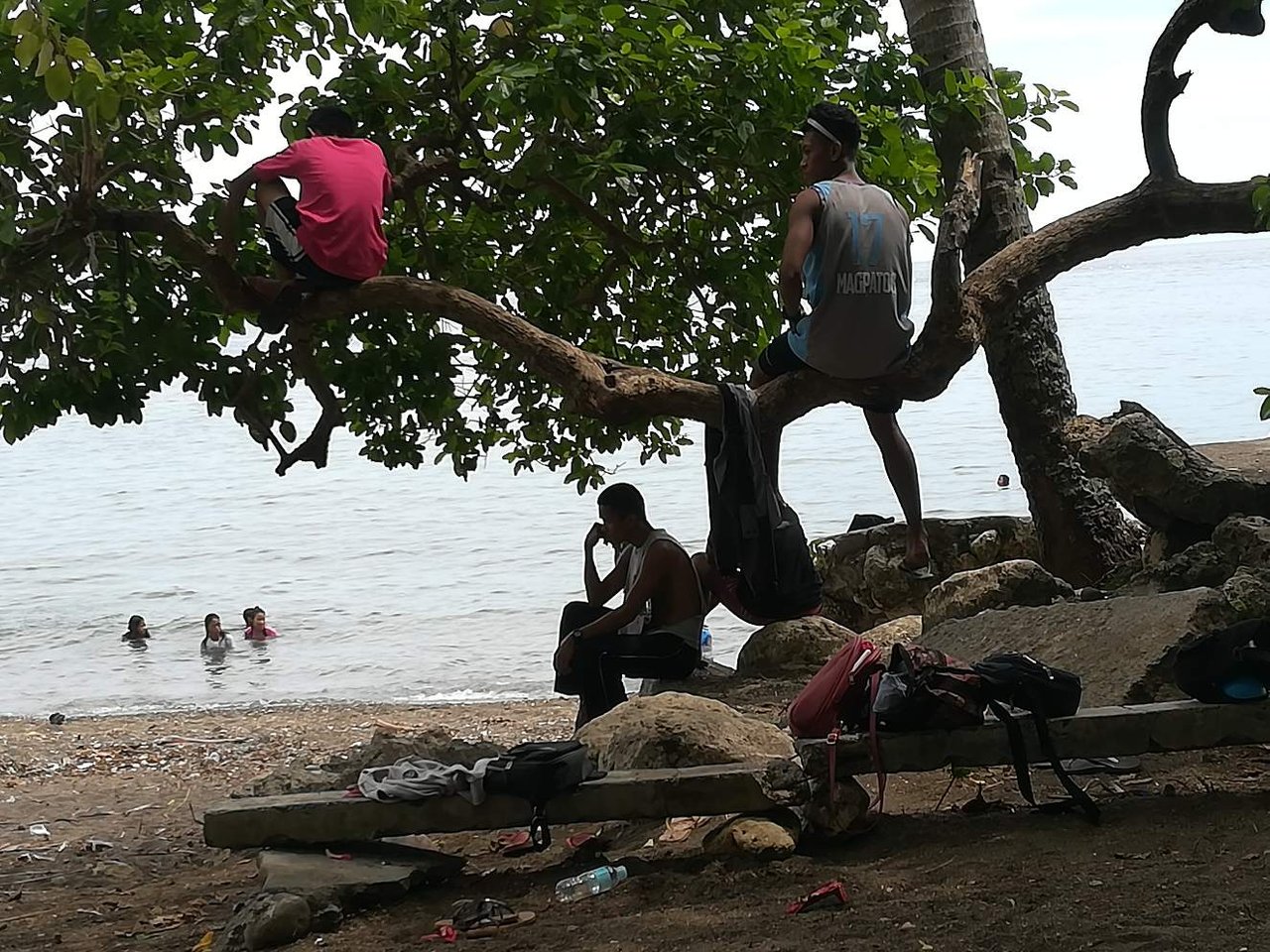 I miss joining in freewrite, lot of things came up to my mind. I wasn't in the mood to write because I have serious problems. But it's not that I'm fine right now, I don't have any to write and I must write everyday so I can earn a bit. Also I love the prompt for today. It brings back memories when I was a child. Though it will be mix with fictional lines to put a twist of it.
So without further ado...
Lisa was my childhood friend. Her house was located in the next Brgy or village. She was so kind and charming to me. We always went home together but I never fetch her. My house was near from her, so I arrived first before her's.
Our friendship didn't last when she transferred school. I just saw her seldom when she passed by in our place where I used to spend time. But I was curious why I felt like I missed her everyday. Then everytime I saw her it feel's like I was so happy. Happiness that even I couldn't explain that time.
Time passed so fast and my childhood friend will now taken from me. The heart that I taking care of only to make her feel what I felt is in vain. Lisa will now getting married. I can only stare her far away and it seems there's a wall that block my sight in watching her. She is near that I can almost touch her but I can't. I felt like a man sitting in the window and wondering of the moon to be with me. I lean on the side of the window while hitting my chest because I can feel the pain that's in my heart.
I admit defeat and accept the fact that the two of us has now a boundary. I can only stare her for long if I'll be in the window. Hiding that she might get mad if she noticed me watching her.
you want to join the @freewritehouse with new prompt everyday. Make sure to visit @mariannewest and here's the link for the new prompt. https://partiko.app/@mariannewest/day-577-5-minute-freewrite-monday-prompt-window
photo is mine
huawei p7
Posted using Partiko Android