Last year the @freewritehouse held a fifty day freewrite and selfie contest. I didn't make it to the end but in the process I wrote a continuous story using the prompts each day.
I've decided to try and do that again. Though for this first entry I must say I took more than five minutes and I wrote it with a head cold so it's probably a bit fuzzy here and there. Also I used the prompt from Monday (poetry reading) since that's when I started, but being sick I finished today. Excuses aside, it begins:
---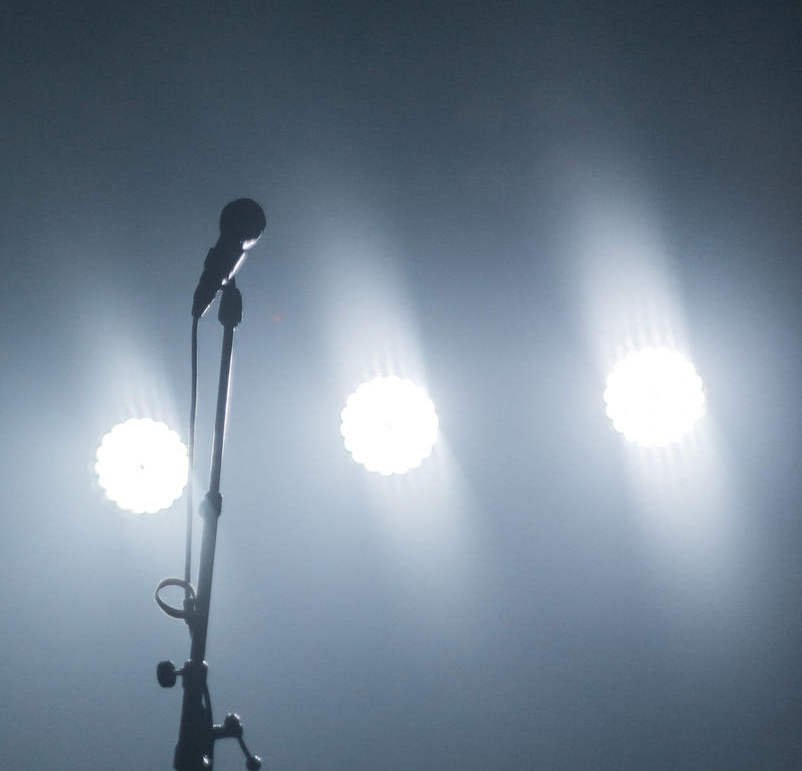 Sue sat down at a circular table barely wide enough to hold her drink. Around her, others crowded next to their tiny tables, legs and elbows poking out making it awkward to get up once they sat down. Sue pulled herself in close and tried to forget the claustrophobic feelings mixing with her anxiety. This was her first poetry reading. Soon they'd call her name and she'd plow her way to the front where the low stage stood illuminated with spotlights. The thought of it terrified her, but she knew she had to do it. The reason why escaped her as she took deep breaths in-between gulps of her not-strong-enough drink.
A young man wearing a white t-shirt, blue jeans and a matching blue fedora stepped up on the stage and tapped the microphone. People paused their conversations, a sudden hush spread through the room like a wave. The total silence freaked Sue out a little. The crowd's response felt a little pavlovian. For the thousandth time in the last ten minutes she asked herself what she'd gotten herself into.
The man just smiled at the crowd, letting the stillness settle before he spoke.
"We must, not just, see. We will, not still, hear. We become, not some, feel."
When he finished, he slowly removed his hat, sliding it down to rest on his chest. He bowed his head and the crowd erupted. Sue threw her hands over her ears as the whistling and screaming nearly knocked her out of her chair.
"Thank you, thank you! As most of you know I'm Justin Sulari, your ever faithful host of Poetry First." The cheers continued until he raised his hands, then slowly lowered them. The crowd again grew silent in time with the gesture. Sue looked around at people's faces. Some were blank, just staring at Justin. Other's had mildly amused smiles. Something felt weird about it all, but she blamed it on her anxiety and tried to focus on what she had to do.
"Tonight I have a real treat for you. I've discovered a closet poet, and convinced them to come out!" The crowd cheered again as Justin played them with his voice and gestures. "I'm sure you all know how scary the first time can be, so with you all on your very best behavior," he dragged the end of the last word out as he glanced around the room, giving people time to prepare their best behavior, "I give you, The Poetress…"
Justin's hand pointed directly at Sue and the spotlights swivelled to shine on her.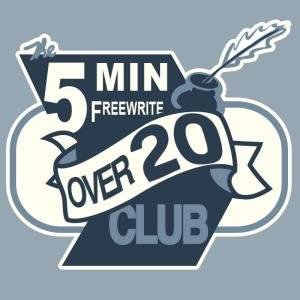 Join the Freewrite fun today! Visit @Freewritehouse
---
Proud to be part of the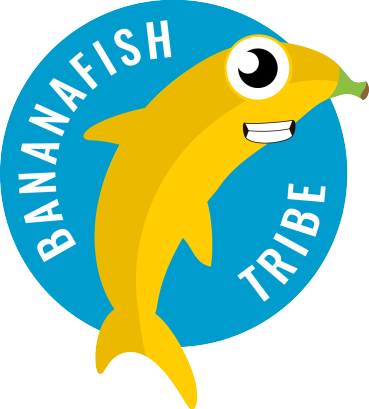 Thumbnail Photo by Banter Snaps on Unsplash
All images are mine or licensed from Adobe except where noted. Freewritehouse, and the Bananafish Tribe used with permission from their owners