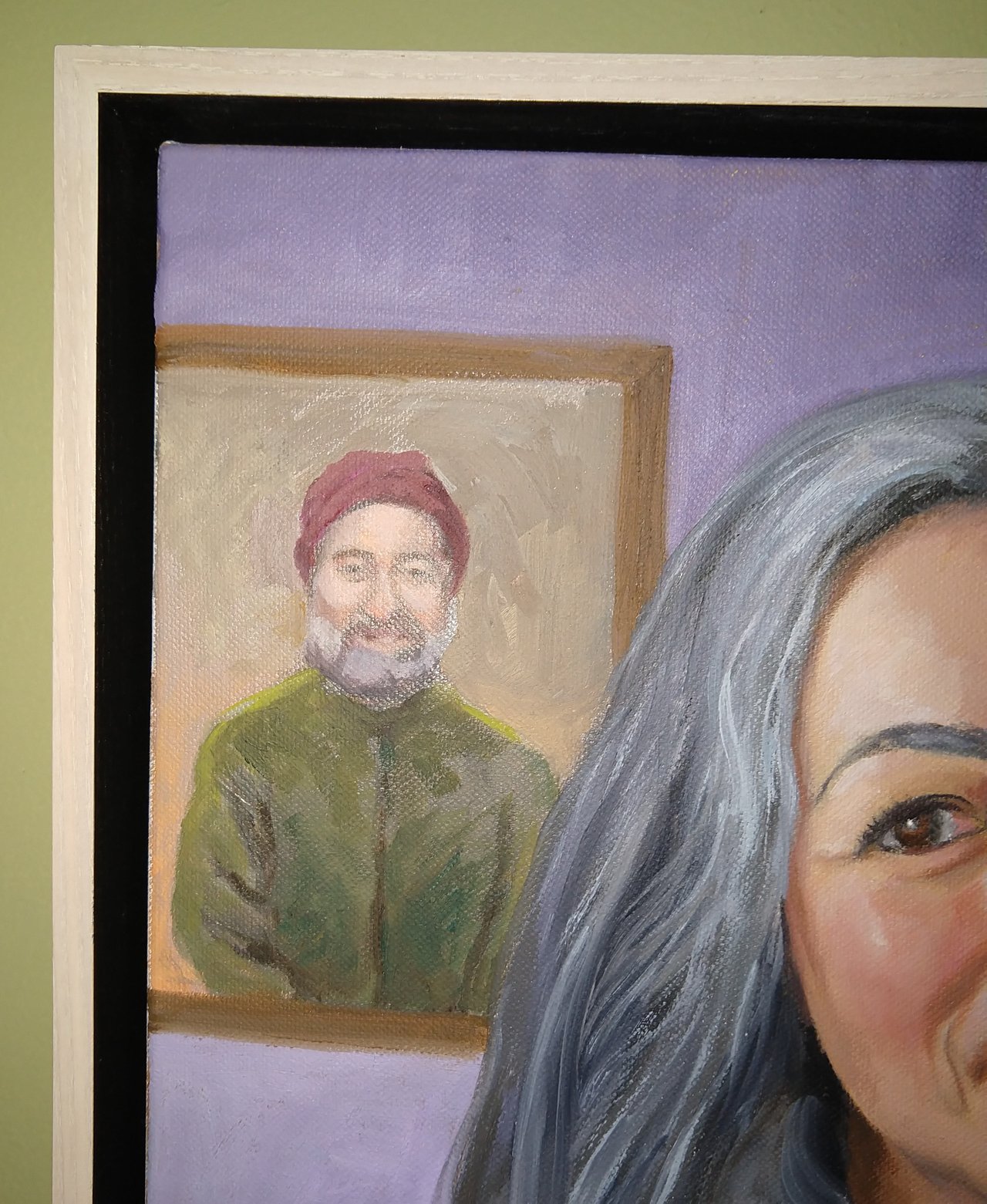 ---
scraps of script
steal breath and bend time
then go back in a drawer.
one year down, all the rest to go
---
Eight years ago and just moments after I came across a note my husband once penned, I wrote that poem. It was the first anniversary of his death from ALS.
---
This is the beginning of the freewrite. Truth be told, I didn't have time to set the timer.
Yesterday I had just finished my entry to @mariannewest's freewrite prompt "suffocate" when FB showed this old poem to me as one of my memories. I had completely forgotten yesterday was the anniversary of my husband's death until that moment. As you can see, I am conflicted on this issue of his passing. I am failing at the grieving process. I suppose I felt suffocated that day. Now today I feel a little suffocated too.
I got the three of swords in a #tarottuesday by @traciyork card reading on Tuesday. I've never gotten this card before, but it stole my breath. Three swords stabbing a sky-born and bleeding red red heart-shaped heart. I had no trouble choosing among those three cards.
Here's a free-ishwrite haiku, mizu no oto style:
please sorrow
loosen your grip
on my breath
.
I need to remember that I am my own monument. Sometimes I forget.
---
End of freewrite of loosey goosey timing but it was long enough and not too long.
This is my entry to the weekend single prompt option "suffocate". https://steempeak.com/freewrite/@mariannewest/weekend-freewrite-7-27-2019-single-prompt-option
I entered one for Thursday's prompt too, but it was just a lead in to this. The best kind of freewrite, one that just bursts out.
---
The image is a detail of a portrait of me painted by the incomparable Lydia Viscardi.
---