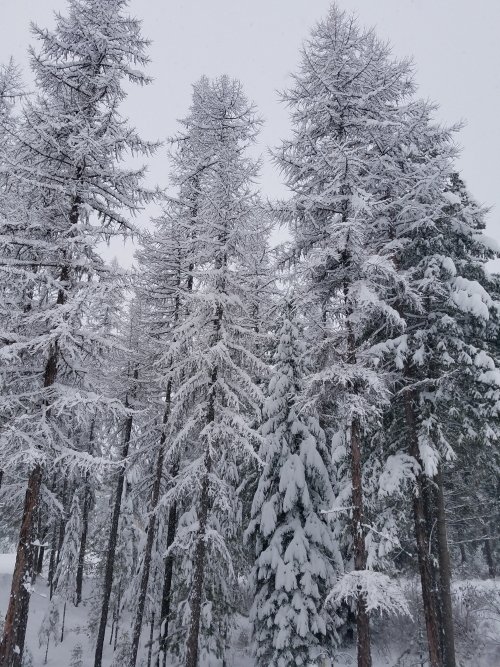 Well, somehow eight days went by again since I posted last. Part of the reason this time is because I was very preoccupied with snow. We got 14" in 24 hours, Friday morning through Saturday morning, followed by 8" on Sunday, and then more, adding up to 29" in 5 days. Today the sun came out again for the first time since last Thursday, and it was so encouraging to see blue sky again! Also, it was wonderful not to have any more snow piling up in the yard for my hubby to plow. It got away from him over the weekend, and he has been trying to catch up. I am very thankful he has a tractor with a plow and a snow blower. Part of the time, the snow was too wet and heavy to use the snowblower attachment, and he could only move about a 6 inch swath at a time with the plow. It was a long, tedious job for him. My part of the process is to help him get bundled up to go out, shovel the decks, clean off vehicles as needed, and bake cookies to keep him fueled.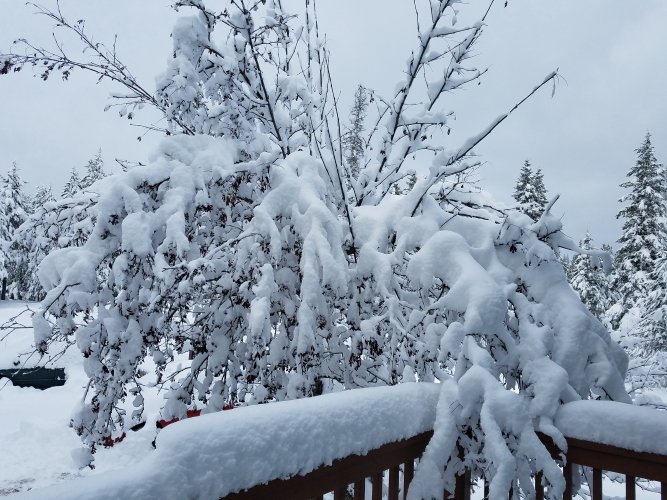 Up until this past weekend, we hadn't gotten much snow at all. And then we got all of December's and January's snow in one weekend, I swear. One wonders: was that really necessary? It is beautiful to look at, but a great deal of trouble to keep the yard cleared, and driving can be extremely hazardous. Sometimes I wish I could be a child again, and just have fun playing in the snow, building snowmen, and tobogganing down the hills. There wasn't much to worry about back then.
All Pictures Taken on My Android Phone.