The pink glove lay on the ground, almost covered by swirling autumn leaves. Alastair's eyes scanned the people nearby and swiftly settled on a likely candidate, a youthful woman with her hair arrayed in charming ringlets and wide amber eyes. He scooped up the glove and stepped forward.
"Excuse me but is this, perhaps, yours?"
He presented it with a graceful bow, one of his greatest specialties. She flushed at being addressed by a stranger, adding to her charm. He preferred girls not yet jaded by their time in Society.
"Oh! How terribly clumsy of me. Th-thank you so very much," she said. She looked demurely down as she spoke but he could see her eyes light up with warmth.
"Alastair Lutrell, at your service, Miss."
"Lutrell!"
Alastair swung his head over towards the brash voice, which issued from a solid woman dressed in shockingly bright purple and a hat drooping with ostrich plumes.
"I believe I'm acquainted with your sister, Lady Pridmore," she continued. "We met at…oh, heavens, I cannot recall whose kettledrum it was for we have been to so many. You must allow me to introduce my daughter, Miss Edna Walby. She is so shatterbrained I'm sure she would have no gloves or handkerchiefs left if not for the kindness of gentlemen like yourself."
He was so arrested by this garrulous rush that he failed to notice the warmth of Edna's eyes heating until they gave off an unnatural orange glow. But as she spoke Mrs. Walby had stepped forward and taken firm hold of her daughter's arm, breaking Edna's concentration so that the energy dissipated and her eyes returned to normal by the time he looked back to her.
The poor girl regarded her mother unhappily and sympathy for her kept Alastair from giving Mrs. Walby a harsh set-down. He had a sinking feeling that he'd soon receive a visit from this odious woman, no doubt eager to put forward her matchmaking schemes.
"Of course, Ma'am, my pleasure," he said stiffly. He gave another bow and excused himself.
As soon as he was out of earshot, Mrs. Walby turned and reprimanded her daughter.
"Not out in public, my dear. Never in public," she hissed.
Edna pouted and allowed a tiny forked tongue to slither out and quickly retract.
"But I'm so very hungry."
---
This was inspired by the #freewrite prompt warm amber eyes and the Most Dangerous Writing App prompt, "The pink glove lay on the ground, almost covered…".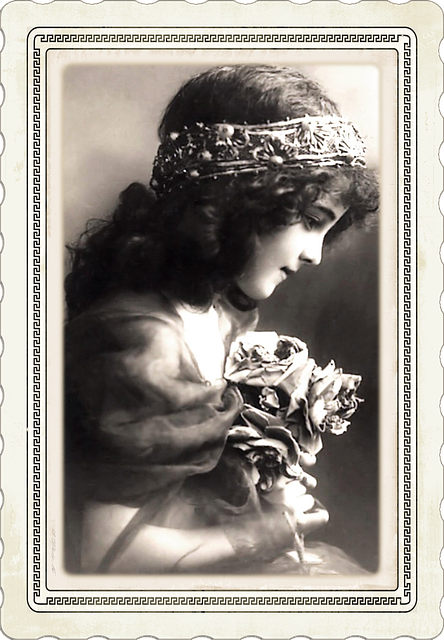 Image by VictorianLady.