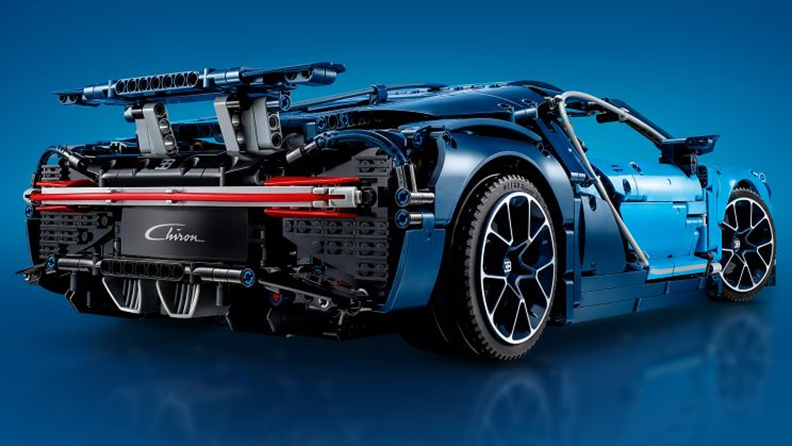 A Critical Premise.
The Wombat spoke to Rukami, seated at the bar, slouched over a beer.
It is not so very urgent that you know our Shape is Cosmic – not terrestrial.
Nothing is very urgent anymore. Those days of urgency are over. We are fixed now and have to like it as it is. There is no changing it. Only working with what you have and what is.
When was there ever a time we changed anything according to the Prophecies? We never believed a single thing enough for it to make matter matter less; and still we are here; remade a fifth time, a seventh time, who is counting anymore? Numbers are for constructional stages, elements and coordinates around the corner stone the only place that is nowhere until you found yourself standing somewhere: does that make it anywhere now?
Rukami glared up at the Wombat through watery slits for eyes. Was he fully soused?
We are not that Earthy; so not that locked up in our genes as the Scientist would like us to be.
(Why does he, actually…?)
(...How did Rukami know?...)
As stew is not carrot nor beef alone, Man is not his brain alone. As icecream is not vanilla or milk alone, nor is man what operates his character and style. Icecream is also that which is made to be enjoyed and so its sugar, cream and flavouring conspire to demonstrate what is sympathetic to the human taste. The mixer mixes but the sugar was before the mixer existed: who now is making recipes possible?
Rukami remembered he found vanilla the most boring flavour ever. He was a Honey Pistachio or Chocolate Chip Mint guy.
It is only Karma.
It is not so very interesting to debate what makes dense and how to enlighten this again.
Rukami wasn't planning to debate a single thing. He might decide on another Bud, perhaps.
Many find it more rewarding to tramp off to war. Oh, wait, don't bother, we can fly a drone instead and spare the soles of our boots.
The Wombat paused and gulped down the remainder of his flat beer. Rukami told him being ironic was the only way to stay sane. Go for it! Did he have anymore gummi saving brain-waves?
We inherit our busy days from our mothers and fathers and their gods and godesses the names they teach us when we learn to talk as if we have nothing of our own making to say.
The Golden Mean isn't going anywhere, so why hurry and stumble and fall and hurt yourself some more to get to the divinity of what you are. Beautify yourself with dye and varnish, make your giant steps slow, why rush when fire, air, water and earth are already set in metal, mineral and sacred geometry. It will still be here where you turn around to see how far you've come: another day done, only a few more years to go.
The Wombat fell silent and gestured to Jim to uncap another couple of beers. The barman checked the clock; Ok, one last one, before he'd call time. Rukami hoped they'd get to down this one in continued silence, but the Wombat recommenced his train of though with greater animation still.
Take it easy. Do your thing. As you like it. Bear your breast, I command myself to take the pen and mark the spot where you may carve your jagged knife into my flesh. Draw your tarrying out in my blood; measure how long I can bleed for your trifling. You pay by the bottle. Would you get more for your money's worth if my blood were thinned or clotted? I don't know. Does stardust coagulate once it has been swirled around the body?
Why would I think of Ymir and want to speak of Ginnungagap, the Void, to you here, if not because I trust we are gathered here as sons of Buri, once upon a time, licked into the shape of a man by Audumla and we all know it. Why else would we be gathered? What else matters?
Alright, gents, time! Jim called. Be off with you, now. You two can discuss the end of the world on the last bus home some more if you like but I've had my fill for tonight.
Rukami oggled the barkeeper sourly, who was discussing here? He needed a better drinking buddy. Okay, one doesn't get to choose when one is down on one's luck and is not going to have anything in common with anyone but an interest in beer....
Slumping off to the exit, the two barflies bumped into a stool, a coatstand and eachother before reaching the door. The Wombat finishing his thoughts as they went.
We are wealthy. We are prosperous. We are bankers of our own worth. Not your weight in chromosones but independent thinking shall set you free from your prison of cells.
It probably won't make a difference to your day at all, but have you had an original thought today?
Have I? Yes, I have. Ask Lang-Lang or Otto or Flo. Or the walls for that matter, with their funny ears I am ever grateful for.
Rukami opened the door and wanted to step through it but paused before he did to ask: "What was that critical premise you wanted to tell me about?"
"When?" The Wombat frowned his brows over his bleary eyes.
"When you sat down earlier," Rukami gruffed irritated. Had he been listening all night for nothing?
The Wombat slipped surprisingly nimbly through the door Rukami was holding open, and the cool, damp night air slapped him around the cheeks refreshing his memory: "Oh, yeah. That we are the gods but only our bodies know it."
"So, how come you remember it?" Rukami was unimpressed.
"I measured every drop of my blood."
"How did you do that?" Rukami muttered, though he couldn't care less and groaned to see they were too late for the last bus.
"I sat on the top of a step ladder and ran a tube down into a tank at the foot of it and siphoned it out."
"How many drops then?" Rukami pushed his companion an armslength away to prevent being jostled again.
"42,083."
Rukami sighed and belched at the same time. "That's the bugatti you are working on."
The Wombat raised his brows quizzically. "Is it?"
"You know it is."
The Wombat shook his head in disbelief.
"Fancy the coincidence in that."
---
Photo of LEGO Bugatti Chiron (42083).