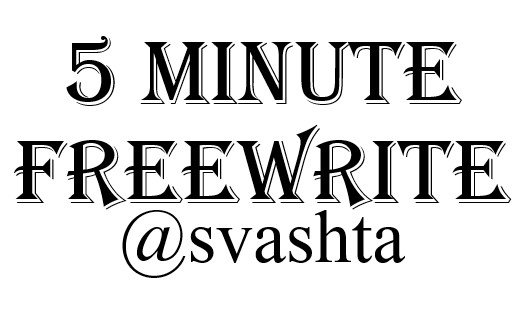 ---
Freedom
---
Where do you believe true freedom lies?
On a piece of paper issued by the government telling you what you can and cannot do?
In the lack of your parents' orders, prohibiting you eat candy, curse, and not tidy your room?
In the absence of work; in eternal vacation?
Do you believe true freedom is given, or achieved?
Does it suffice to be told you are free, or must you earn your freedom?
Do you believe we are all inherently free, only impose rules on our own selves?
Do you speak your mind, free of other people's expectations? And your own?
Would you be willing to admit you do not act in accordance with yourself only to please another? Or do you value your freedom enough to go dance out in the rain and live out your secret-most dreams regardless of what your neighbors think of you?
I believe that true freedom is, and always will be, your own choice.
One you can choose to accept, or ignore, every second of your life.
---
The prompt was:
"Freedom"


Liked what you read? Interested in more?
Consider following my author account @davidkain
I post all my best work there!
---
Five minute freewrite challenges I have fulfilled so far:
Fire, Toilet, Flash, Soft feet, Pillow, Grounding, Surprise, Ending the pain, Going for a walk, Car Mechanic, Murderer, Dog hair, Ducks, Untested medicine, Forbidden love, Vacation, Awakening, Dentist, Wild west, Frozen Lake, Flea Market, Accident, The Gut Monster, Other Side, Late night walk, The Eternal Question, Warrant, Costume Party, Suspect, Pep talk, Election propaganda, Kindergarten, The heist, A spice like no other, Hunter, Wealth, Racket, The two rubber ducklings, Sick, Dragon breath, Remote relationship, Goals.
---

Consider voting the @qurator witness!
Should you find this post after the 7 day period and wish to throw me an upvote, please consider upvoting a newer post of mine. Thanks!