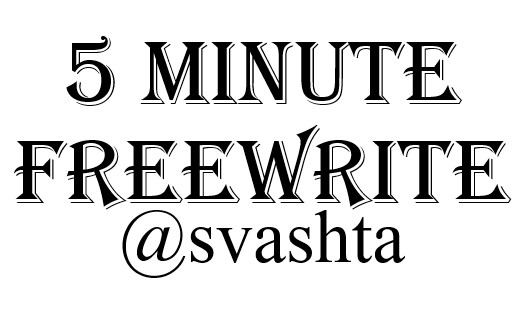 ---
Tiny
---
The following is a train of thought and thus I didn't reread it or proof-read it or tried to try and make it sound better. It's a load of thoughts, and that's that.
Every year, at least once, there comes a time I feel tiny. Tiny in comparison to my friends, tiny in comparison to my peers, tiny in comparison with the world, tiny in the scale of the universe.
I'll admit, the feeling's no fun. More often than not it's accompanied by dark bags under my eyes and a face so straight it's hard to recognize my own reflection in the mirror.
It makes me feel like just another cog in the wheel, a nobody, a Joe so average no human would ever be able to spot me.
Truth is, for the longest time, I welcome that feeling. Hell, I even built my life around it, convincing myself I enjoyed playing the role of an extra, being the rhoadie to another man's gig, but no matter how hard I tried to shut my eyes from it, truth is, I never enjoyed it.
Now each year when such a feeling crawls its way into my life, I know exactly what to tell it.
I know what I want, I have my own goals, my own dreams, and I'm willing to do whatever it takes to reach them. For me. No matter how little I am in the grand scheme of things.
---
The prompt was:
"Tiny"


Liked what you read? Interested in more?
Consider following my author account @davidkain
I post all my best work there!
---
Five minute freewrite challenges I have fulfilled so far:
Fire, Toilet, Flash, Soft feet, Pillow, Grounding, Surprise, Ending the pain, Going for a walk, Car Mechanic, Murderer, Dog hair, Ducks, Untested medicine, Forbidden love, Vacation, Awakening, Dentist, Wild west, Frozen Lake, Flea Market, Accident, The Gut Monster, Other Side, Late night walk, The Eternal Question, Warrant, Costume Party, Suspect, Pep talk, Election propaganda, Kindergarten, The heist, A spice like no other, Hunter, Wealth, Racket, The two rubber ducklings, Sick, Dragon breath, Remote relationship, Goals.
---

Consider voting the @qurator witness!
Should you find this post after the 7 day period and wish to throw me an upvote, please consider upvoting a newer post of mine. Thanks!