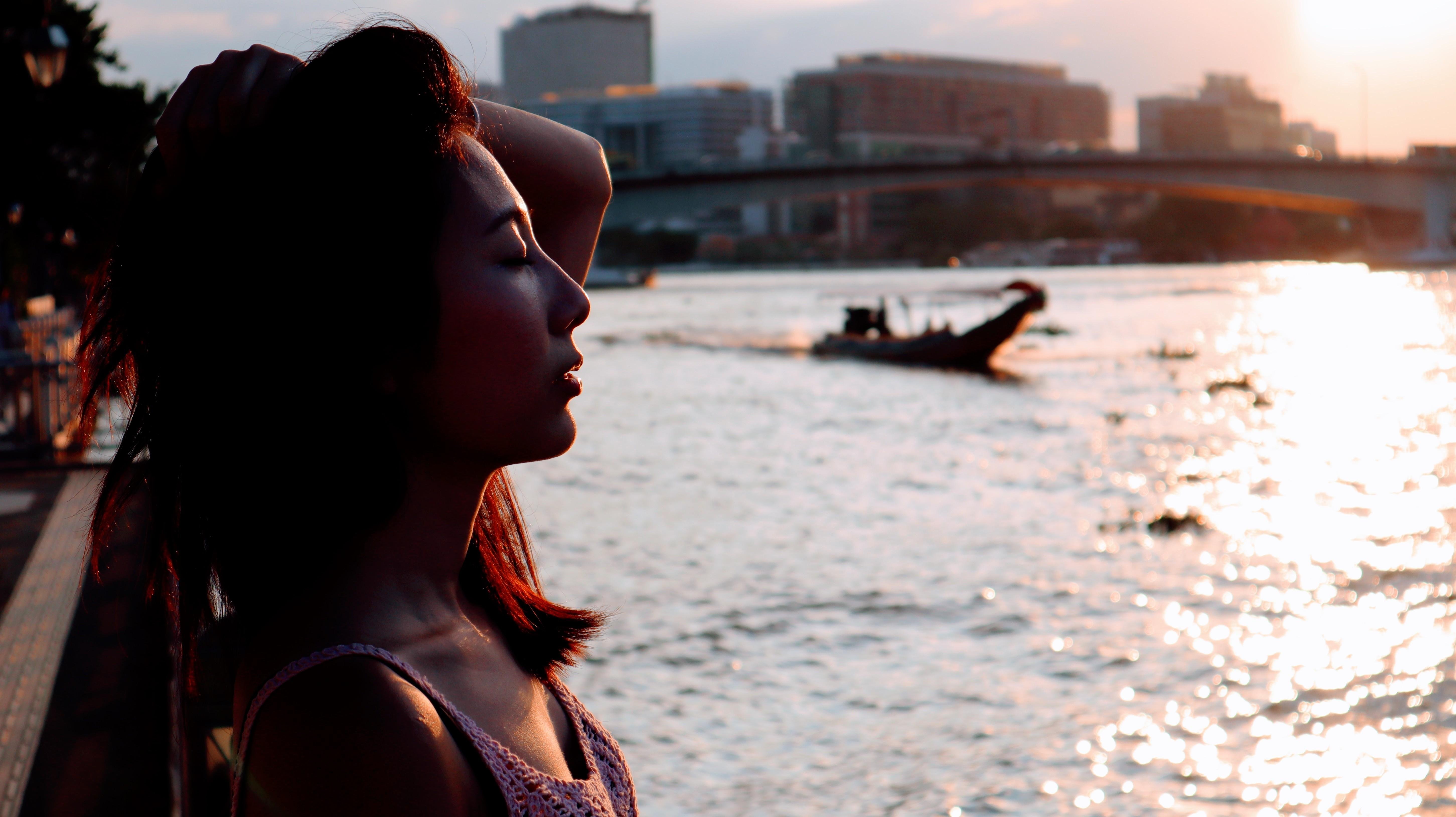 ---
A few days back, I took a day off , ate a lot during the day and went to enjoy the sunset by a river..


** The photos have nothing to do with my thoughts..


I have heard so much going on this 50/50 curator and author rewards and somehow just can't stop thinking about it. I'm to be honest not sure what's good and what's not as really, I have been trying to read the big detailed posts by all the bigger fish out there and really trying to understand with a dictionary on the side lolol.. but really, I sometimes really think 'Do they even understand what they say'..
Well, I don't. Too complicated and I don't get it. I don't even know which is better between the system we have right now and the one they've been discussing for these past weeks.
Honestly talking, as a creator, this 50/50 would suck and sure would f* us over hard. I don't know how do other people create their content. My written post mostly take me not so long like half an hour to an hour I would say but my video take always several hours. Some may hit 8-10 hours if you would love to count all the transit with editing and all.. That's my side of saying 'No..'
They say, this would help more with the engagement and all that so if it would really help with this then really go for it. I'm desperate for engagement really. Funny when I spend much time and got just 2-3 comments from human beings and the others are those bots or official account saying 'Thank you for using this.. bla di blah'. Hmm.. wow, now that I think about it, most of the comments on my post are all those kinds. Dang it! That's my side of saying yes.
Wait, there's noting to do with commenting! Oops!
Anyways, all these that they have been talking out of the human language, I can't really tell what's right, what's wrong or what's worse, what's better. Who's smarter just drop me a comment (if there's anyone reading this bland post at all lol)
So many ways to encourage us all to engage though it's not the easiest thing or if so, are they really going to be doing what they want to do or what the system force them to do? I have joined this challenge called the engagement league last week and I got to the 25th place. Not bad huh? Great I have actually got some skill by joining another challenge on another platform that ask you to comment at least 500 of them in 10 days. If you suck at math, that's 50 comments a day! A lot! Yes!
What I discovered by doing these challenges is that, curating/consuming is actually somehow fun. These past few days, I have met quite a few new people on the platform with their super posts.. and I thought to myself, where have I been / what have I been doing all this time. Curating could be so fun!
Are you curious? Till this point, what the hell I am saying? Yeah, same here! I don't even know and that's how I take advantage of the word 'freewriting' right here. I write whatever in my mind and I most of the time confused so yes, I might get you confused as well.
A few other people still are against one another's point of view and it would be fun to see and learn what will really be the final result and how could all these flaws on Steem could change. I'm excited to see! at the same time, I will also have to be prepared for my new creator's life.
---
Anyways, what do you think about this pink dolphin swims in the blue ocean in form of mandala?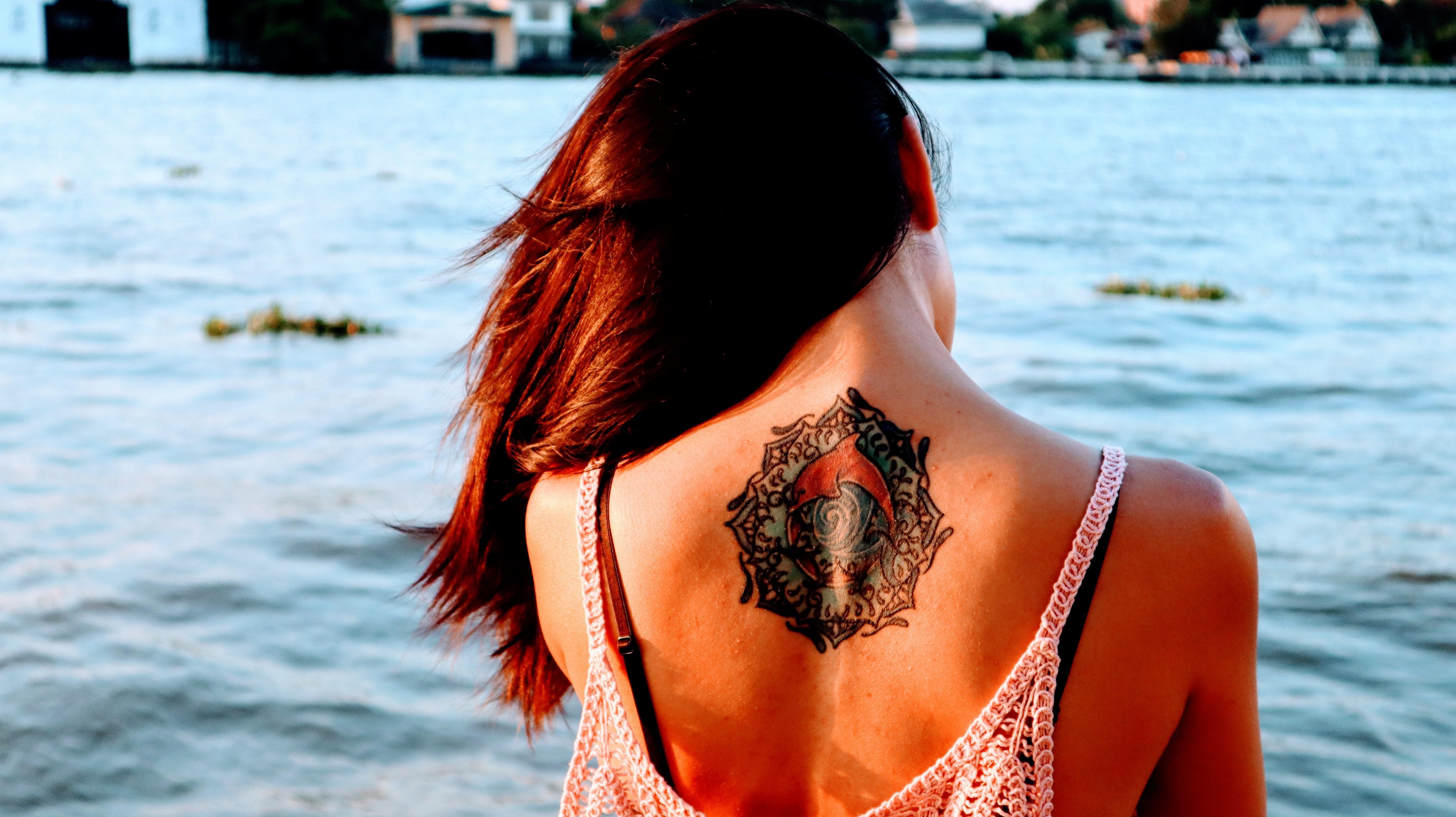 I personally don't like it no more but it will be here on my back just.. forever.. Dang it!
㋡ All photos taken by @kungkuii
---