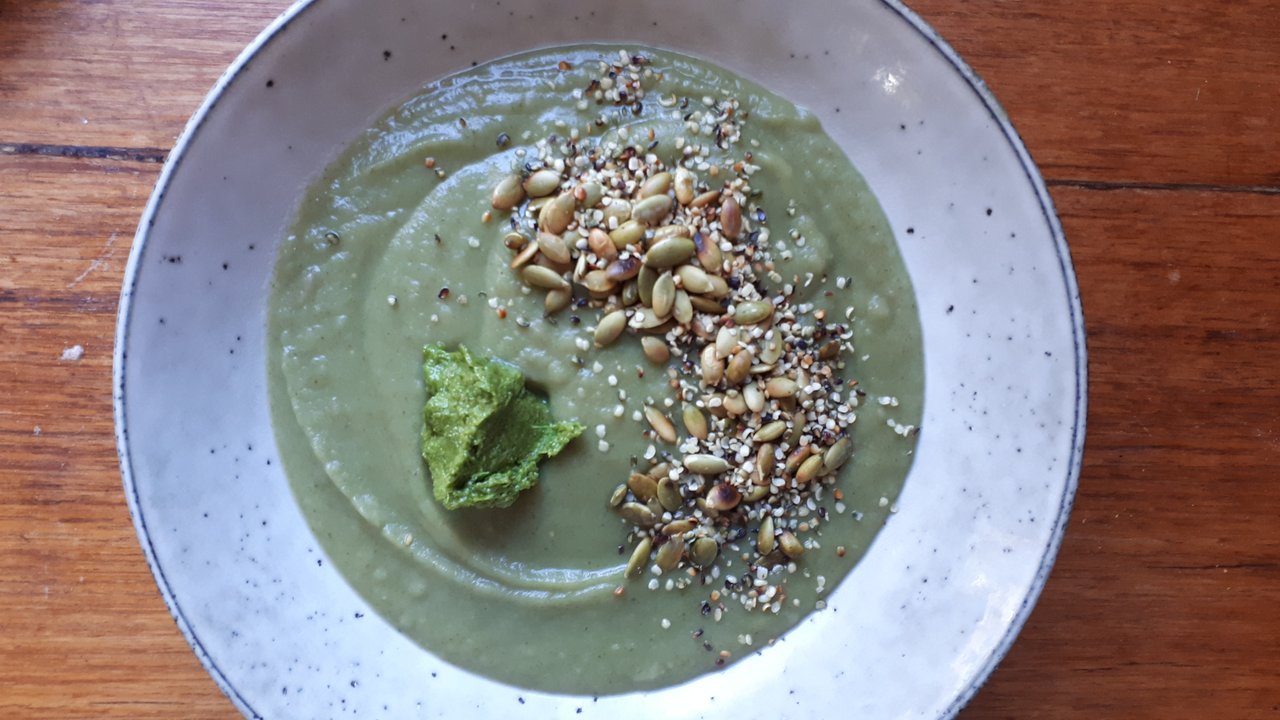 Sometimes medicinal food is not merely the eating, but the preparation. The sun on my face and the dirt on my limbs as I weeded the garden, the sound of birds, the observation of nature in her glory - the first signs of Spring as the nectarine begins to leaf, the buddling leaf too on the verbena, the worms and the chooks and the pelicans flying overhead.
Today I was weeding and wombling and foraging and thinking about lunch. I love how the garden provides when you look hard enough - even in Winter, here in Victoria, Australia there is bounty to be had. Today my basket was filled with scraps of fennel stalks, a swede or two, just big enough to pluck, handfuls of nettles and plantain, spring onion tops and parsley. Not food that anyone would automatically think of as food - most of it doesn't look like you could sell it in a supermarket - but I know that each leaf and frond is nutritious and will go darn well in a soup. Hey, did I tell you it's winter? Winter IS soup - easy, nutritious and nourishing, especially when you've been chopping down trees and weeding and mowing.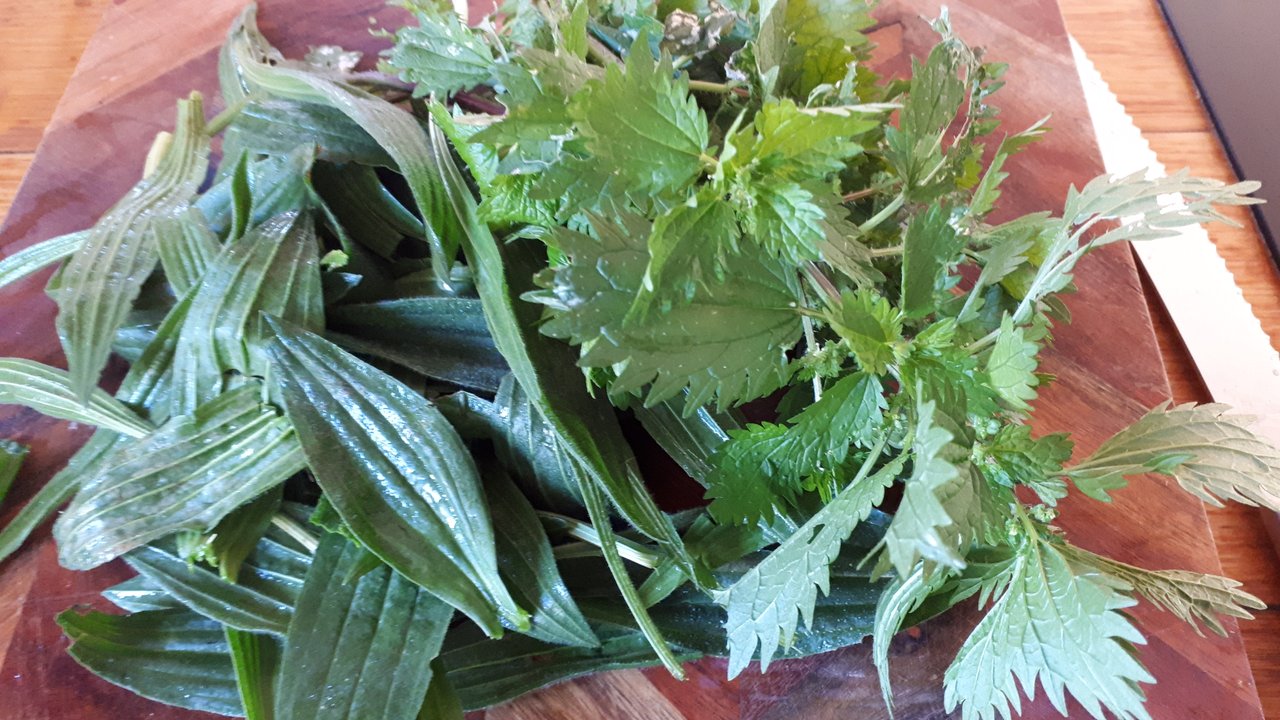 Someone asked me the other day about nettle soup. They have lots of nettles in their area yet have never thought to make soup out of them. I couldn't believe it - it strikes me yet again how little people know about the nutritious food that's readily available in their backyard and local area. It did give me a craving for it. This is my variation. You can substitue the vegetables for straight potato and nettle if you like, but I was pot happy and feeling like throwing all my foraged goods in. Plantain for pottasium and other minerals, similiarly nettle - which is also high in protein - parsley for iron. Fennel is full of vitamins and is said to be good for bone health. You could substitute celery, but fennel is quite mild tasting and NOT as aniseedy when cooked. I'm a huge fan of fennel in soups.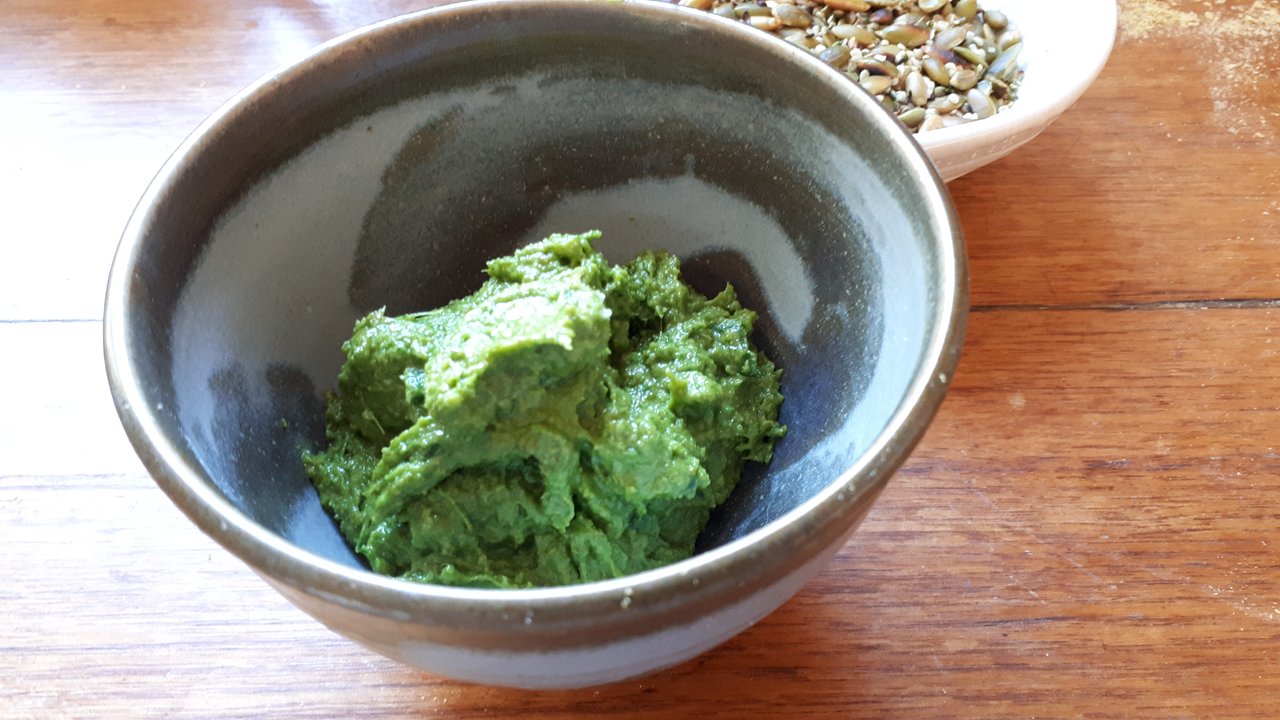 I also made a garlic chive pesto. Jamie can't eat garlic and doesn't like garlic chives. A spoonful of this gave it a really garlicky taste. You could make a variation with any herb you like - parsley or basil would be good too, or dandelion or purslane leaves. If you aren't vegan, substitute the nutritional yeast for parmesan.
Nettle & Plantain Vegetable Soup
3 potatoes
1 small bulb of fennel
1 swede
A big handful of nettles
A big handful of plantain
Stock to taste, water
2 - 3 spring onion tops or a small onion
Saute the onion in coconut oil. Add fennel and fry for a minute. Add all the other ingredients and simmer til soft. Blend and return to pan, tasting for flavour. A splash of coconut or other milk could make it creamier.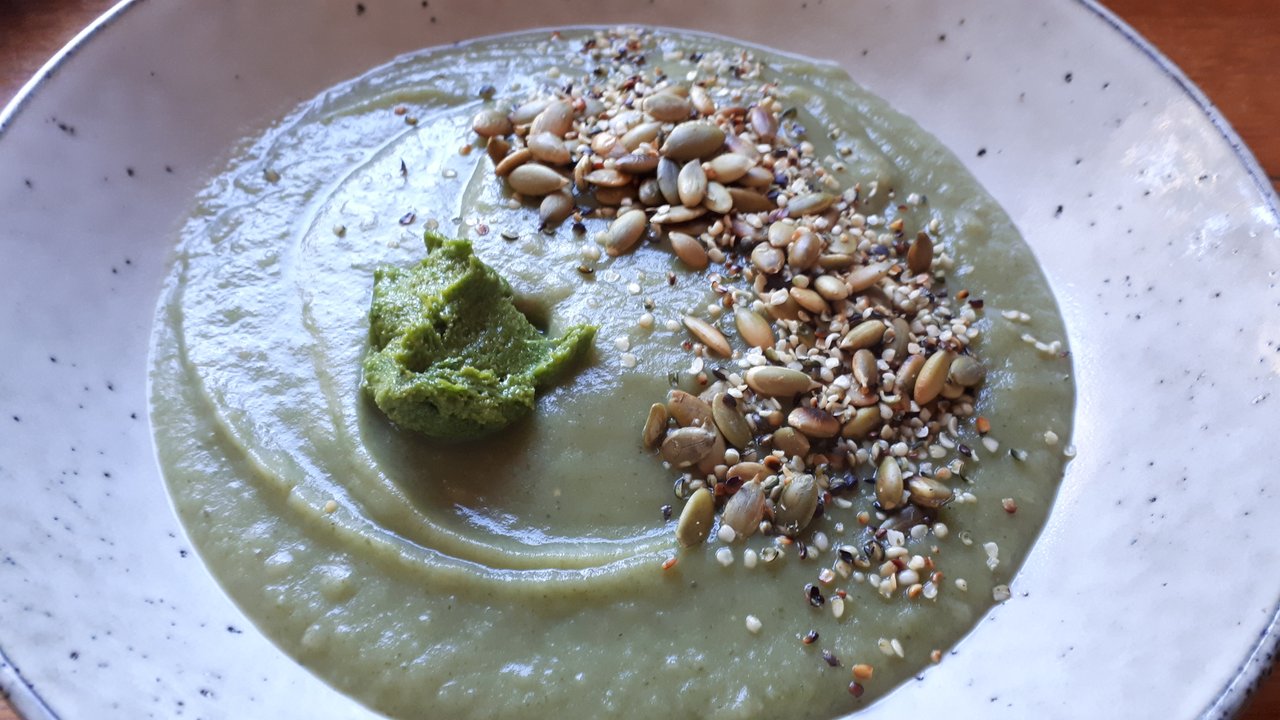 For a topping
I love seeds on my soup - it gives extra protein. Dry fry some pepitas, sunflower seeds or hemp seeds. Sesame seeds are good too - black sesame seeds are great, and I also love nigella seeds on my soup but I'm out! Fennel seeds are good too.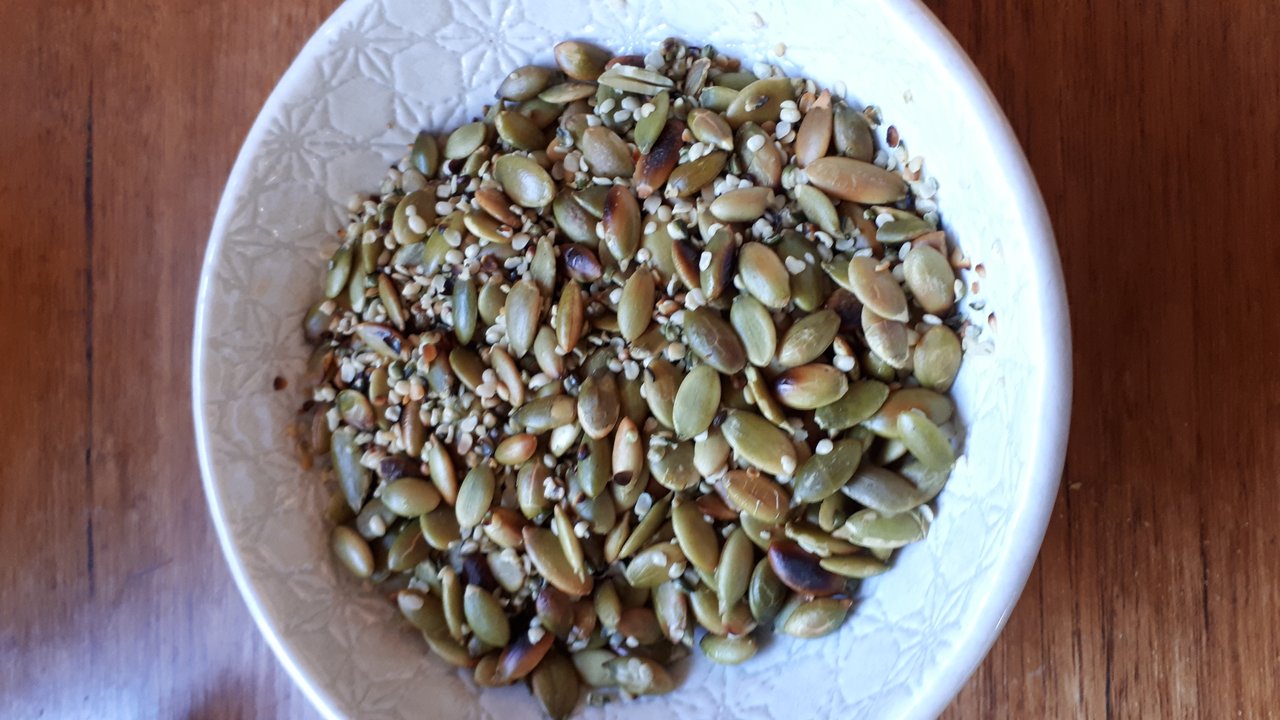 Garlic Chive Pesto
A handful of garlic chives
3 tbsps almond flour
3 tbsp of nutritional yeast
Enough olive oil to blend to a smooth paste.
Voila! Now we had some extra energy to get us through our Sunday afternoon.
What is your favourite foraged garden soup?
Have you ever made meals of nettle or plantain?
---
---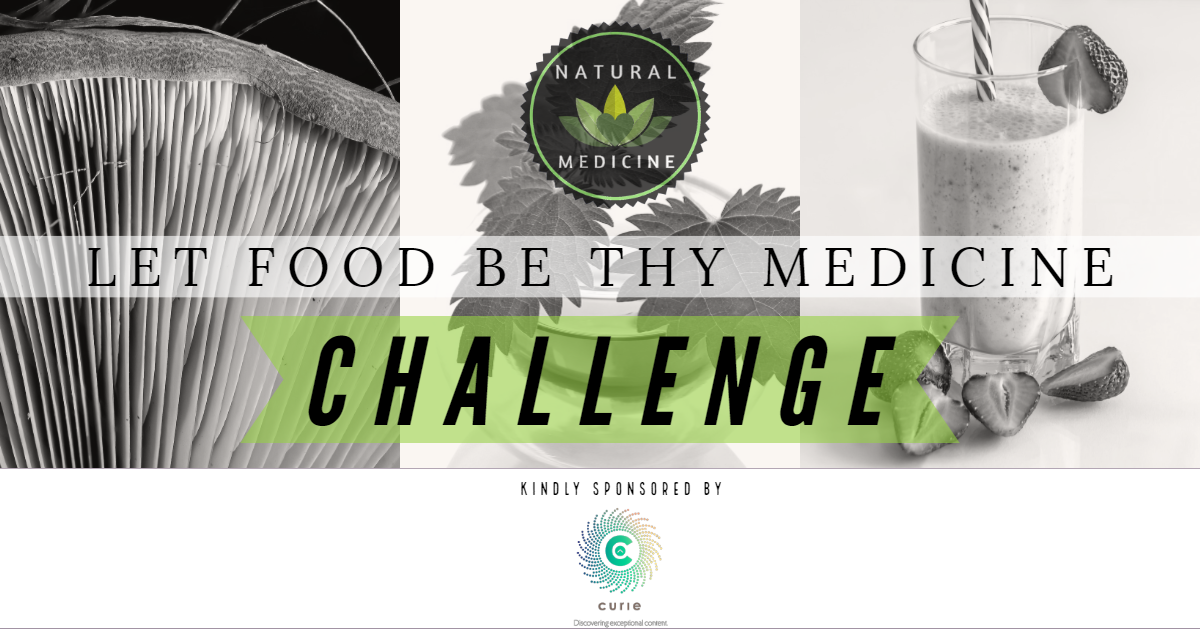 This post is in response to @naturalmedicine's 'Food as Medicine' Wisdom Challenge. You can read about it here. It's sponsored by Curie and there are over 40 steem worth of prizes on offer. You can write about recipes, particular foods, family memories, special diets - anything you like! Entries until 27 July.
---
---
---
---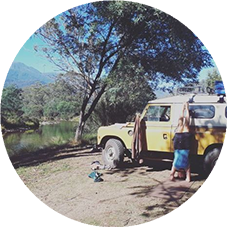 @naturalmedicine II Discord Invite II #naturalmedicine



Discord 🧘About