This post is a contribution to #fruitsandveggies monday by @lenasveganliving (get well soon lenas) and hosted by dearest @plantstoplanks.
Pasta is quick delicious meal and is easy to make too. This colorful 15 minute dish is perfect if you don't have enough time to prepare a meal.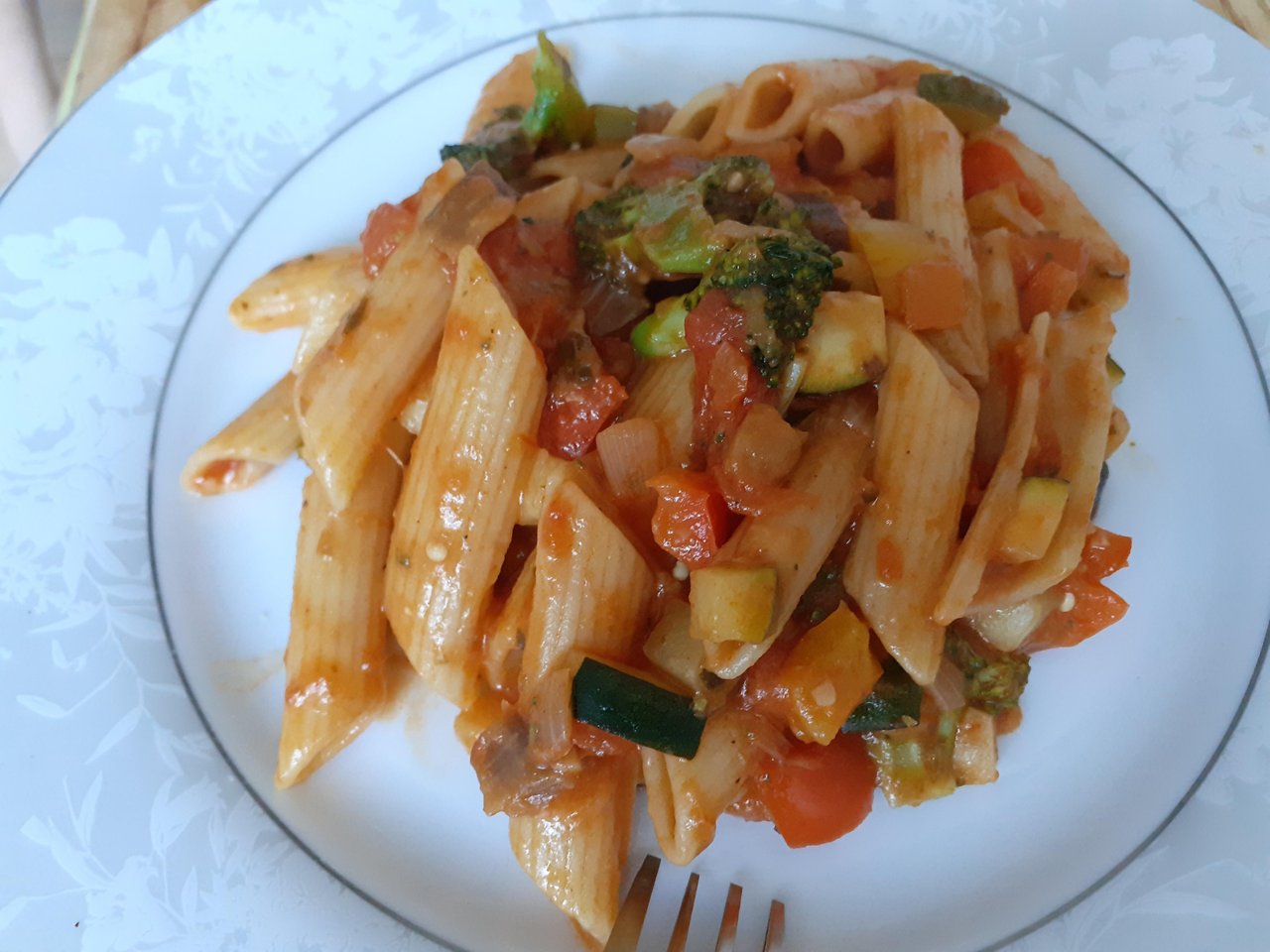 Ingredients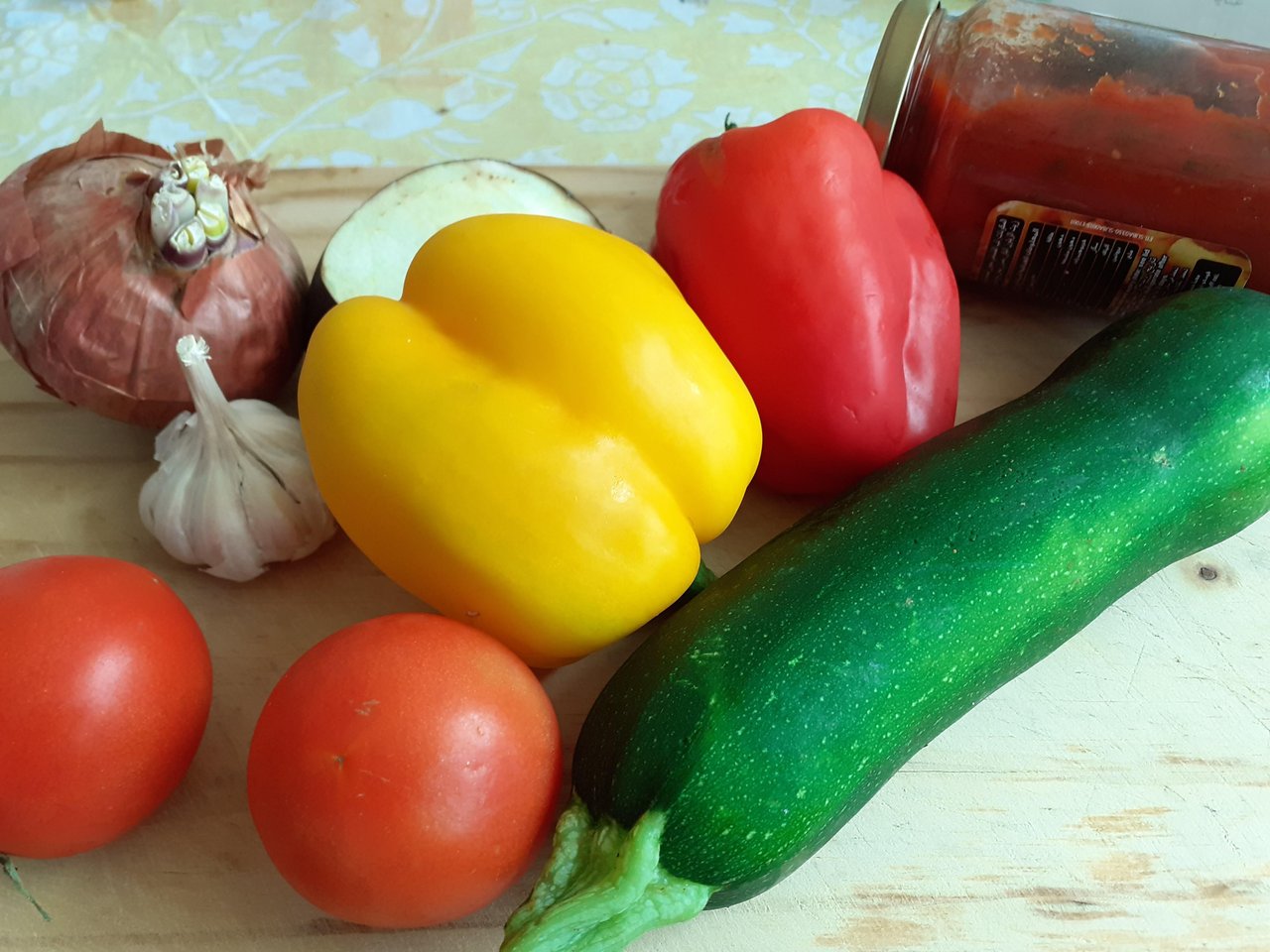 Red/Yellow capsicum

Brocolli florets (blanched)

Zucchini

Eggplant

Tomatoes, ( 2 medium size, sliced)

Pasta sauce (400g)

Penne pasta

Garlic

Onion

Salt

Pepper

Basil/oregano (dried or fresh)
Preparations
Slice the vegetables in bite size pieces. (Soaking the sliced eggplant in a bowl of water to avoid getting black)
In a salted pot of water, about to boil, Add the pasta and boil for 12 minutes or until al diente

Meanwhile, saute garlic and onion in a medium heat pan until the onion turns soft.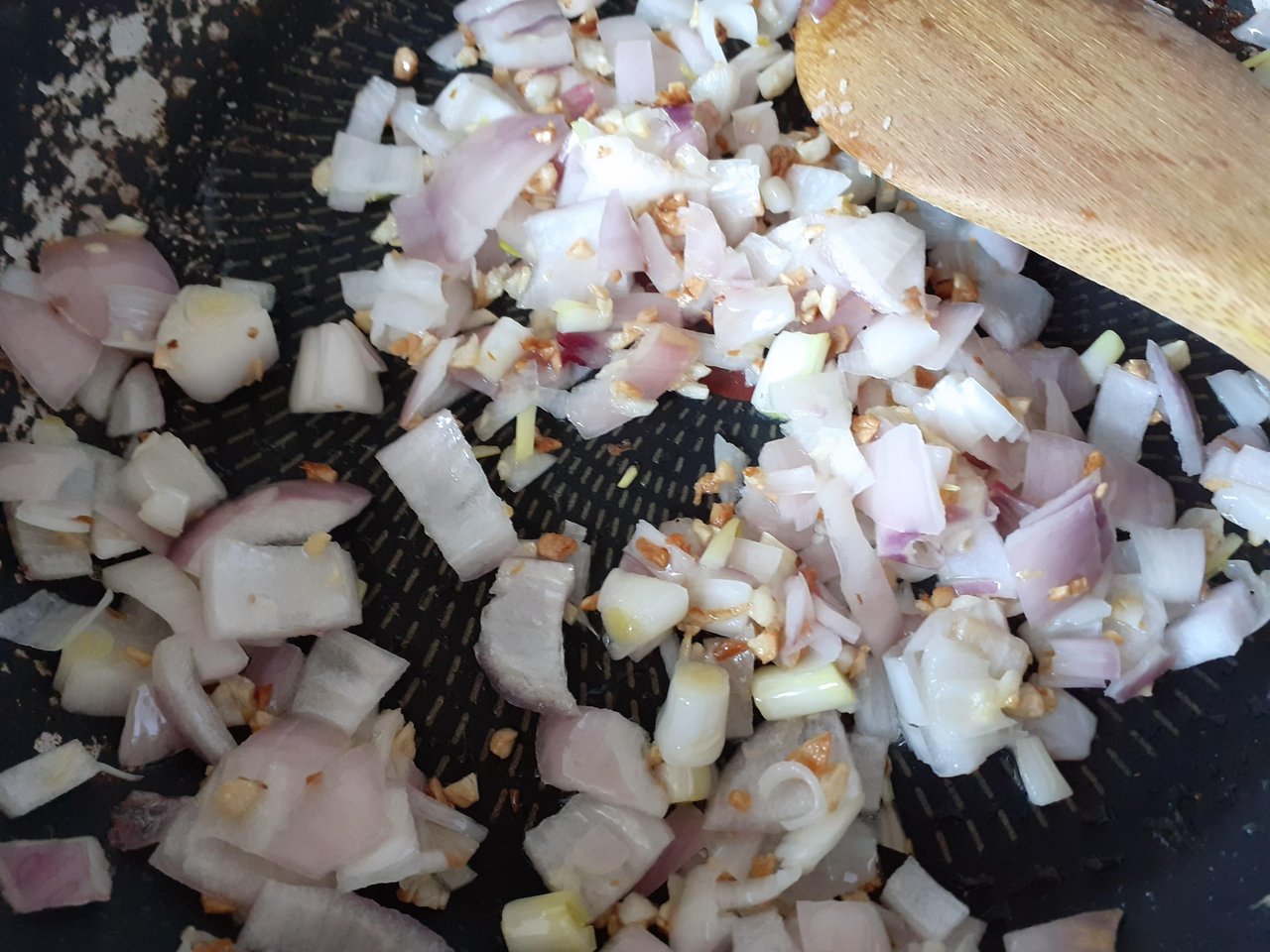 Add the sliced tomatoes and stir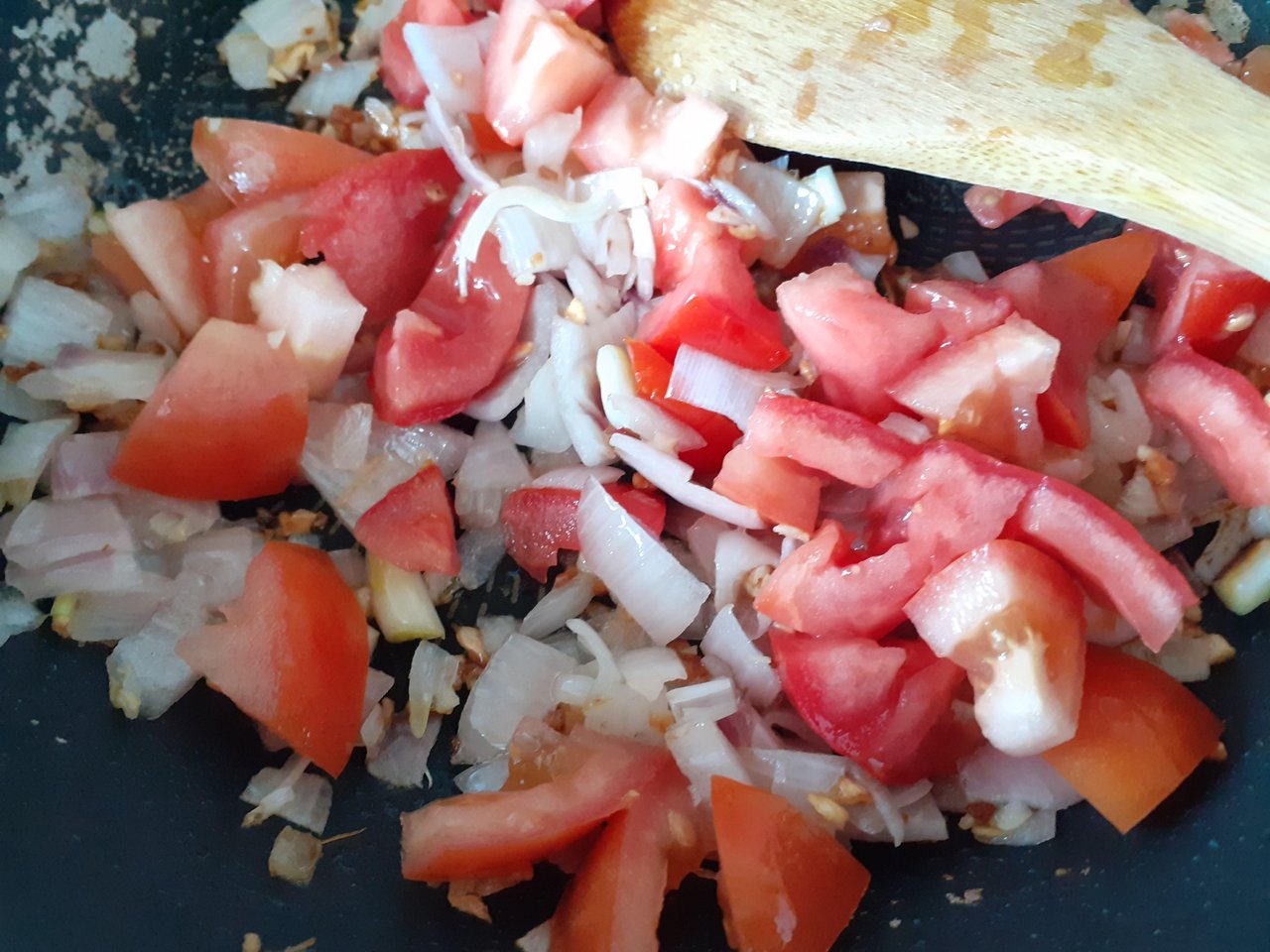 Add the capsicums, and eggplant and stir for few minutes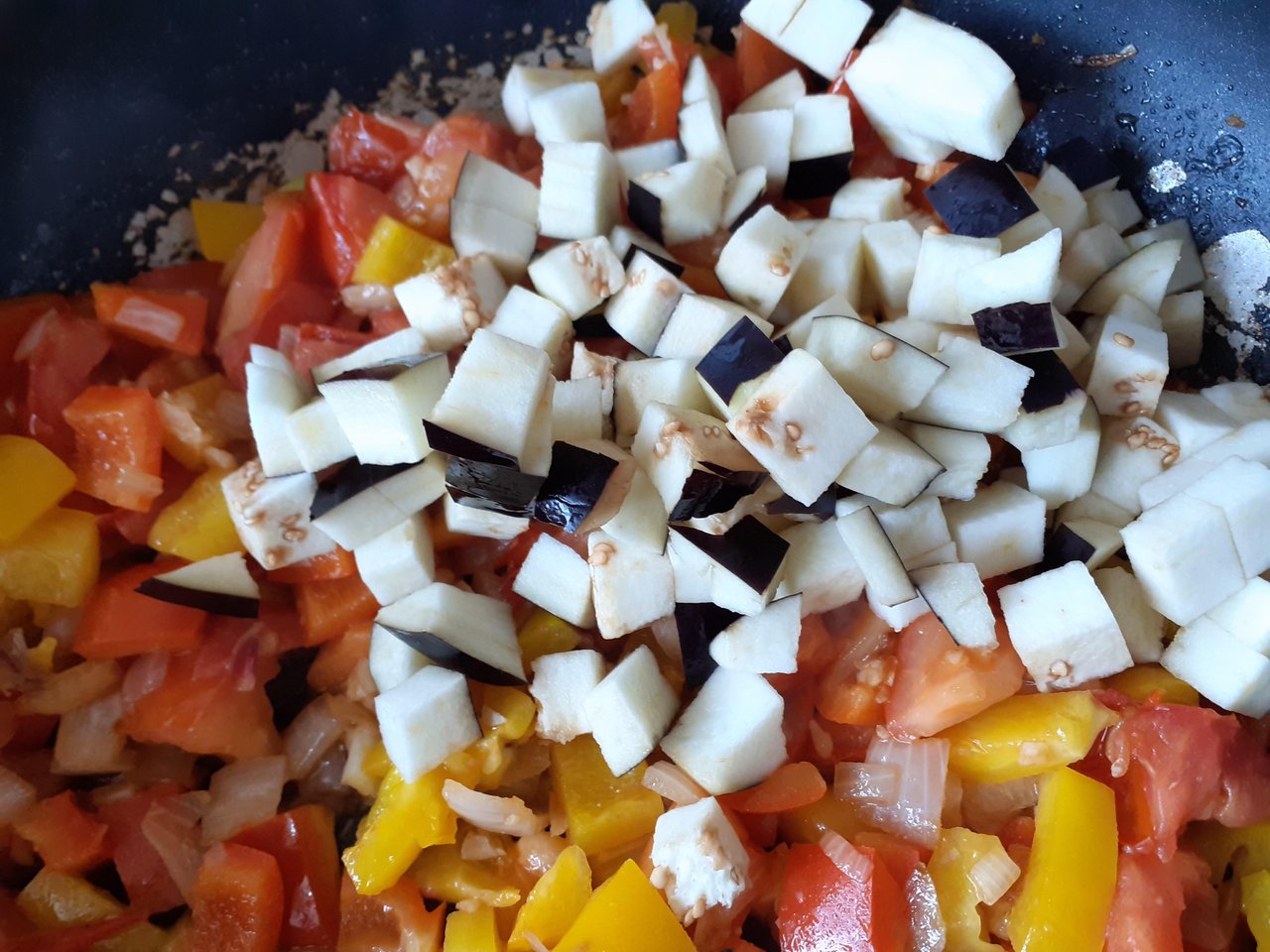 Add the sliced zucchini and blanched brocolli, cook until tender
Put in the tomato sauce and let boil, then simmer for a minute and remove from heat.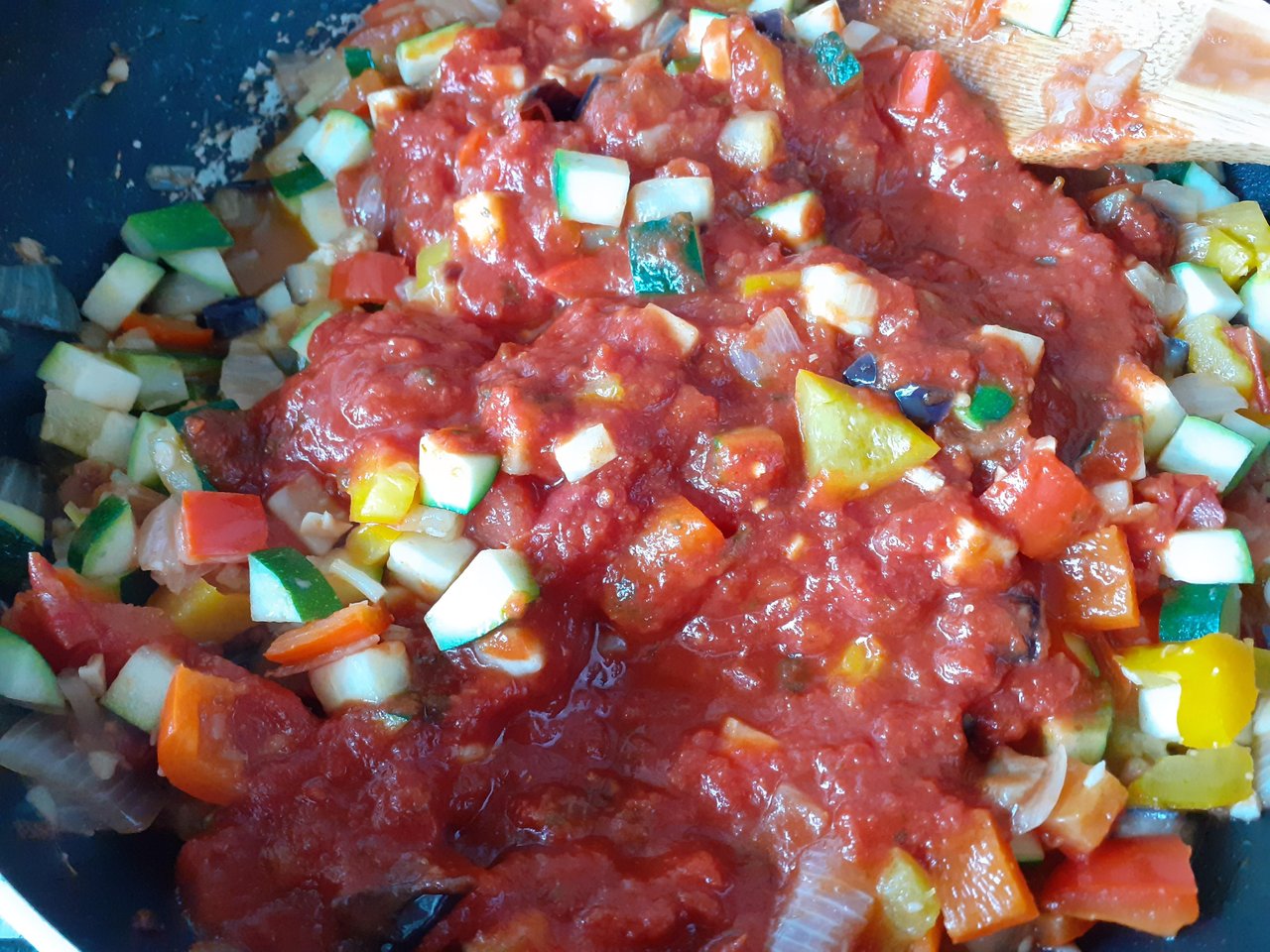 Add the sauce to the drained pasta and mix.

Sprinkle with fresh/dried basil or oregano.

Season with salt and ground black pepper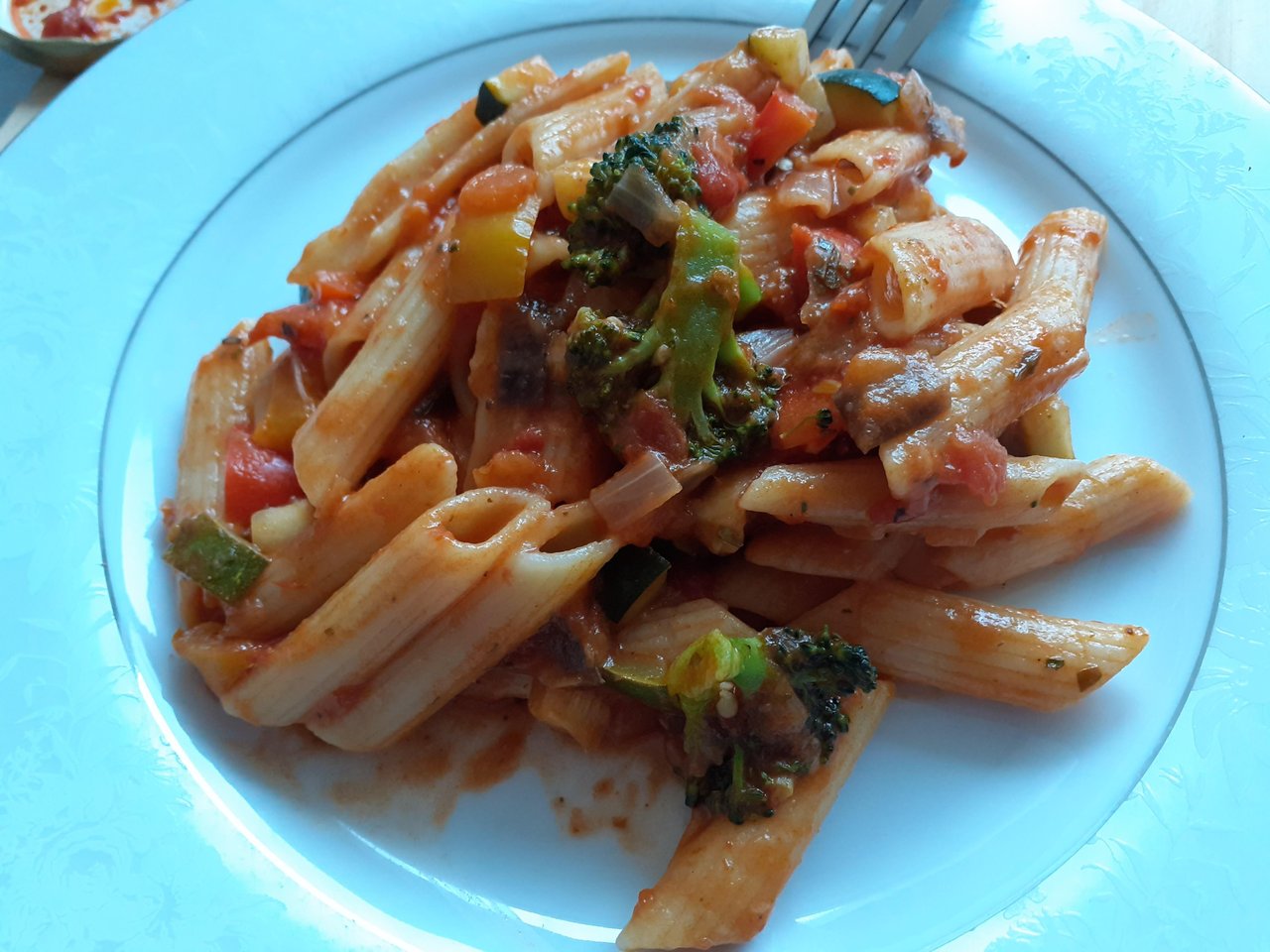 This recipe is always a hit to my friends and family.
Try this recipe for a cheap yet delicious meal.