Hello my Dearest Foodies,
As many of you know, today I am passing the torch to Katie @plantstoplanks, since I am scheduled for carpal tunnel syndrome surgery on Wednesday. They are going to operate my right hand, so I am not sure how I am going to be able participate on Steemit. I am sure I will be able to read, upvote and repost your entries, because I have touch screen laptop, but I will not be able to comment. I am also not sure how long the recovery will take, but I hope not too long. Although, after I recover, I have to go with the left hand as well. I will try to keep Katie posted somehow. So that's all in the nutshell, about my sorry self, lol.
Regarding the PRIZES; I got only one suggestion and that was from @cicisaja, so thank you my Dear, I really appreciate your input. I also think it's a better to keep the funds in Steem as you suggested, so I calculated how much each prize will be in Steem so please everyone, see it bellow.
And now, lets put our hands together for our HONORABLE GUEST JUDGE and the 1st PRIZE Winner from the last week @buckaroo for her delightful CARAMELIZED APRICOT AND MACADAMIA NUT MOUSSE who is a very wise and talented lady, so please make sure you follow her to make sure you do not miss any of her wonderful blogs.
And at last, big standing ovation to your host Katie @plantstoplanks who is always there for me when I need helping hand; in this case,literally,lol. Also big applause to you all for being such a great sports and such a loving Fruits and Veggies Family. Luckily, I am not going anywhere, so no tears, please, lol.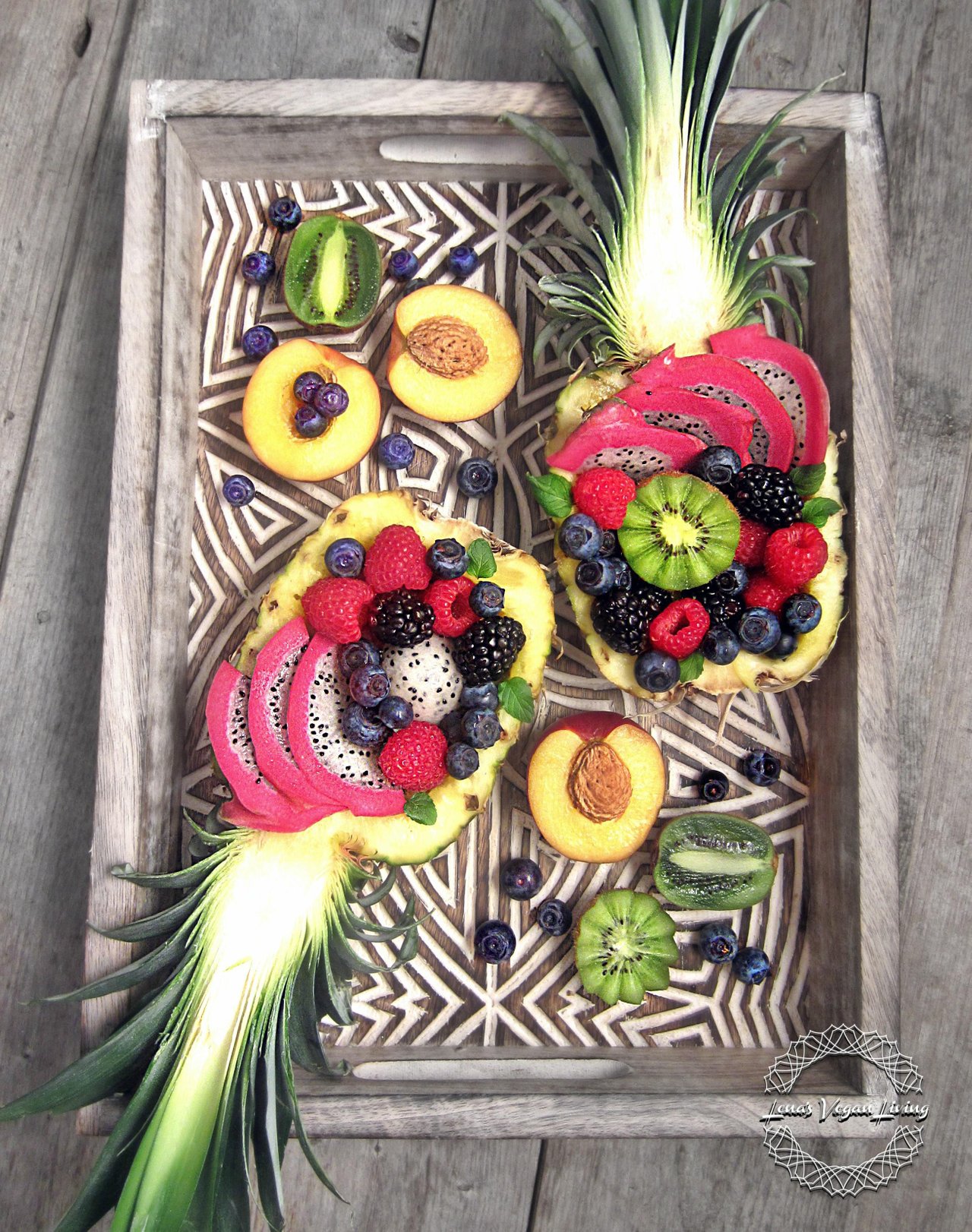 🍒 🍌🍑🌿🍍🍓🍇🍒 🍌🍑🌿🍍🍓🍇🍒 🍌🍑🌿🍍🍓🍇🍒 🍌🍑🌿🍍🍓🍇🍒 🍌🍑
Big thanks to everyone for their contribution! @barbara-orenya, the wonderful artist and creator of the lovely wonkies and our HONORABLE SPONSOR @donkeypong 🍒 🍌🍑🌿🍍🍓🍇
THE FIRST THREE PRIZES ARE:
1st PRIZE 12.00 Steem
2nd PRIZE 7.50 Steem
3rd PRIZE 4.50 Steem
THE WINNERS WILL BE ANNOUNCED ON WEDNESDAY 🍒 🍌🍑🌿🍍🍓
PLEASE KEEP IN MIND OUR TRADITION 🌸💖🌸


THE RULES ARE:
FRUITS & VEGGIES MONDAY by @lenasveganliving
• Take and post at least 3 photos of fruits and vegetables. (It can be variety or just one kind from the garden, supermarket or anywhere you wish, PLANT BASED RECIPES ARE WELCOMED).
• One entry only!!!
• PLEASE MAKE SURE THE ENTRY IS 100% ORIGINAL CONTENT!!! (images and text)
• Text must be at least 100 words.
• Use hashtag #fruitsandveggiesmonday
• Mention the creator @lenasveganliving, the host @plantstoplanks and the title FRUITS AND VEGGIES MONDAY
• Please copy and paste link of your entry in the comment section under this post. We always acknowledge and upvote, but only if you follow the rules.
• Please upvote and repost.
• Make sure you post your entry no later than Tuesday morning Toronto time.

THANK YOU FOR VISITING AND I LOOK FORWARD YOUR ENTRIES!!!
FOR RECIPES PLEASE VISIT MY Lena's Vegan Living Blog