Happy new week my fruits and veggies lovers! I hope you all enjoyed the weekend as always! Just a reminder today that you are welcome to share any type of post for the contest, not just recipes. We've seen a few garden posts lately, which are always fun to see, but farmers markets, educational posts about different produce, or artistic interpretations are always great options, as well. Our garden here is starting to really explode, so I need to share some updates myself!
Our HONORABLE GUEST JUDGE this week is the lovely @lizelle! I'm sure she's ready to dive right in to all of your entries. I'll be sampling myself as I work on turning all of my own recent farmers market finds into yummy meals! I'm sure you will all inspire us to go into the week with healthy, delicious food at the top of our minds!
I would also like to remind you to read the rules, because only entries following them 100% will be accepted. Any questions? Feel free to reach out to @plantstoplanks at any time! GOOD LUCK!!!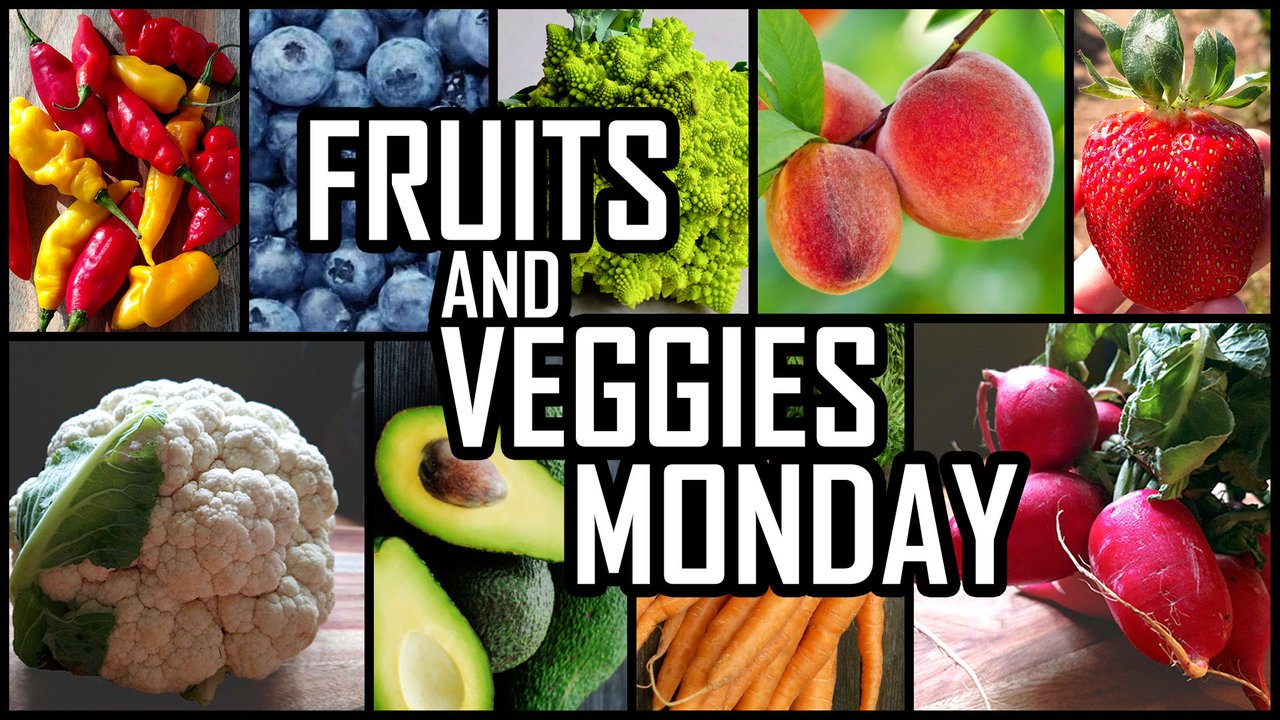 🍒 🍌🍑🌿🍍🍓🍇🍒 🍌🍑🌿🍍🍓🍇🍒 🍌🍑🌿🍍🍓🍇🍒 🍌🍑🌿🍍🍓🍇🍒 🍌🍑
Big thanks to everyone for their contribution! @barbara-orenya, the wonderful artist and creator of the lovely wonkies and our HONORABLE SPONSOR @donkeypong 🍒 🍌🍑🌿🍍🍓🍇
THE FIRST THREE PRIZES ARE: AN UPVOTE ON THEIR ENTRY POST BY THE VERY GENEROUS @donkeypong!
THE WINNERS WILL BE ANNOUNCED ON WEDNESDAY 🍒 🍌🍑🌿🍍🍓
PLEASE KEEP IN MIND OUR TRADITION 🌸💖🌸


THE RULES ARE:
FRUITS & VEGGIES MONDAY by @lenasveganliving
• Take and post at least 3 photos of fruits and vegetables. (It can be variety or just one kind from the garden, supermarket or anywhere you wish, PLANT BASED RECIPES ARE WELCOMED).
• One entry only!!!
• PLEASE MAKE SURE THE ENTRY IS 100% ORIGINAL CONTENT!!! (images and text)
• Text must be at least 100 words.
• Use hashtag #fruitsandveggiesmonday
• Mention the creator @lenasveganliving, the host @plantstoplanks and the title FRUITS AND VEGGIES MONDAY
• Please copy and paste a link of your entry in the comment section under this post. We always acknowledge and upvote, but only if you follow the rules.
• Please upvote and repost.
• Make sure you post your entry no later than Tuesday morning Toronto time.


For additional details on posting, check out the Cheat Sheet by @plantstoplanks
THANK YOU FOR VISITING AND I LOOK FORWARD YOUR ENTRIES!!!

FOR RECIPES PLEASE VISIT MY Lena's Vegan Living Blog


Authored by
@plantstoplanks