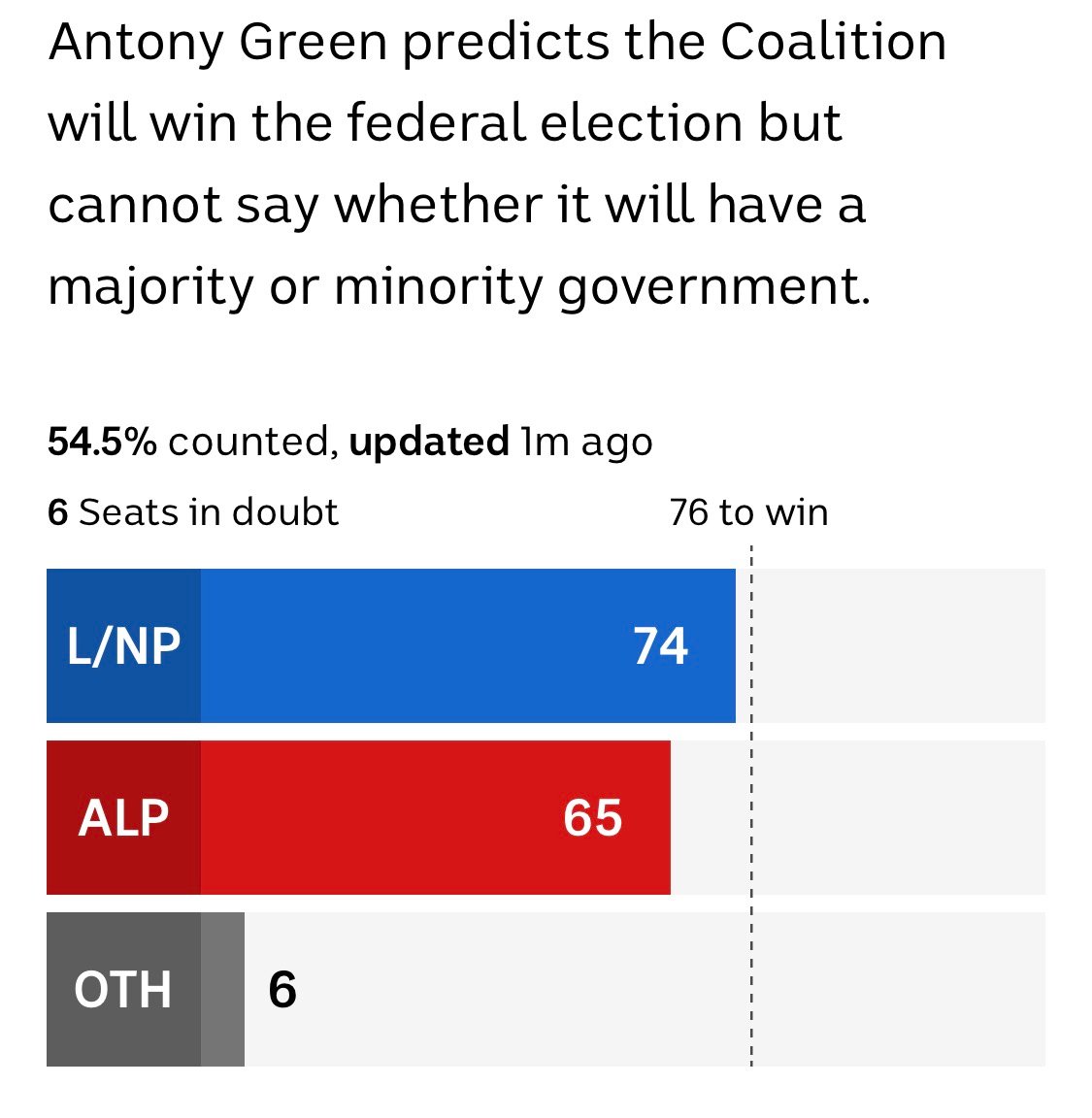 Does no one in this fucking nation have any recollection as to what has happened over the past couple of years?
How on earth could anyone think that keeping the liberals in power is a good idea?
I am so fucking frustrated and disappointed right now.
Onwards to another 3 years with an environmental minister in power who does literally nothing but support the continued growth of coal fired power generation while the rest of the developed nations work to reduce carbon emissions...
Posted using Partiko iOS