Hey steemit. Hope you are positive! Stick firmly to your chair! I tried to gather the best jokes from all other the internet, hope you like it!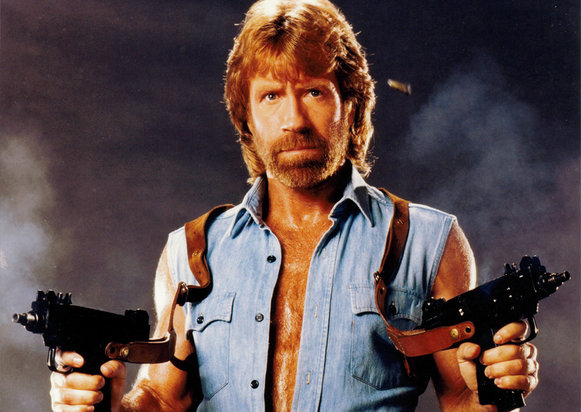 Chuck Norris was born in the house he built.

Chuck Norris once threw a grenade and killed ten men! Than it exploded.

Chuck Norris tries to eat pickles as fast as he could so they don't fell too much pain.

God can walk on water, Chuck norris can swim on land!

Chuck Norris doesn't dial the wrong number. You answered the wrong phone.
Chuck Norris knows the Victoria's Secret.
Chuck Norris does not sleep; he waits.
Chuck Norris doesn't worry about high gas prices. His vehicles run on fear.
Chuck Norris counted to infinity. Twice.
Chuck Norris can hear sign language.
When the Boogeyman goes to sleep every night he checks his closet for Chuck Norris.
Chuck Norris can kill your imaginary friends.
Chuck refers to himself in the fourth person.
Chuck can make fire by rubbing two ice cubes

Hope you enjoyed reading as much as i enjoyed listing them! :D Have a good day!