There are some interesting images in Indonesia that reportedly show a match between eight professional players as well as a large number of children.
According to foreign media, followed by Telegraph, an unprecedented match was held in Padang, with eight players from the Semen Padang FC of Liga 2, against a small number of children.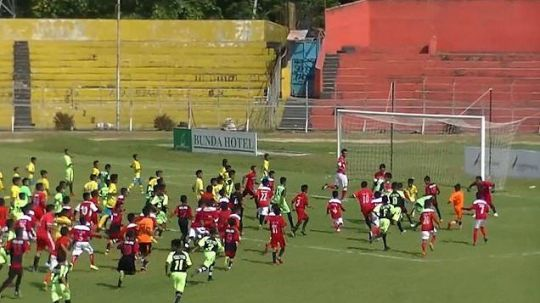 As stated further, about 380 children lined up against professionals in a tough race - and there was virtually no room to move on the pitch.
At a dramatic meeting of 10 minutes, the result ended 1-1 that probably proves that quantity can be as valuable as quality.
Supporters certainly enjoyed the spectacle, but it must have been an impossible game to arbitrate with bodies that were found everywhere.
https://videos.metro.co.uk/video/met/2019/03/25/8221814858432820389/640x360_MP4_8221814858432820389.mp4