Consolidation continues on our fund. We think its important to note that we have continued to curate project builders on STEEM, using the STEEMRewarding tool. This tool runs on BEEM and is hosted by @holger80.

It is our goal to review the project builders list with what content is currently being produced on STEEM to more align the programs and enhance Fund curation rewards.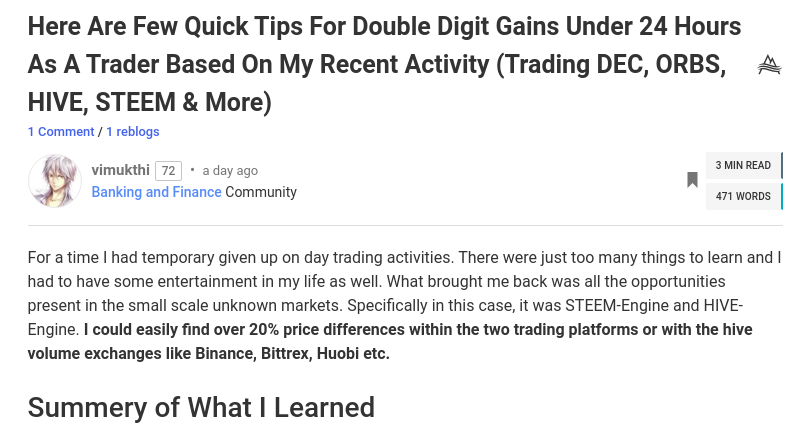 Some authors still remain undervalued, and we will find them and add them to our project builder list!
We believe that within the next 4 weeks everything should become clearer, but for now, there is quick a liquidity crunch on the market.
Today we noticed a classic crunch dynamic in a certain chart:
We are accumulating....so mums the word!
Currently we are powering down as well, into the liquidity crisis. If we can scoop up promising projects on the cheap, sell tops and buy dips, we will. And we will keep writing about it - on both chains!
In the background our team is working on a multi-chain poster app. We'll let you know when its ready.
Cheers!
This is not advice. History is a lagging indicator.