We are charity, charity is what we do, steem helping hands is just beginning, as long as the blockchain remain so does our urge to impact lives and communities increase.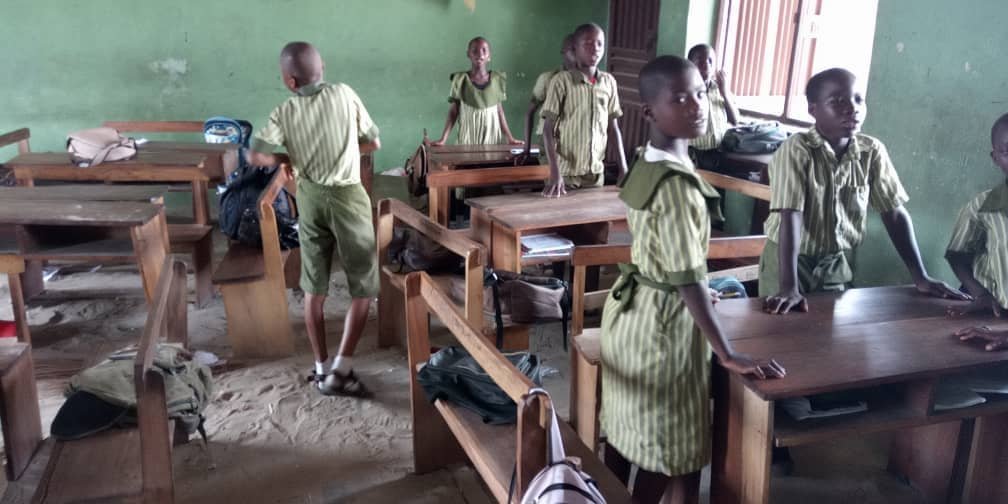 This time, we set out into another slum community in Lagos state, the purpose of this survey was to checkout the level of poverty in this community and how we can make an impact, as it came to our notice that the community's primary school in sagbokoji needs urgent attention, as this school was left in an impaired state due to the fact that the government who built it is no longer in power, sagbokoji primary school is the only government school in this community and it has been sadly left to disintegrate.
The poor state of sagbokoji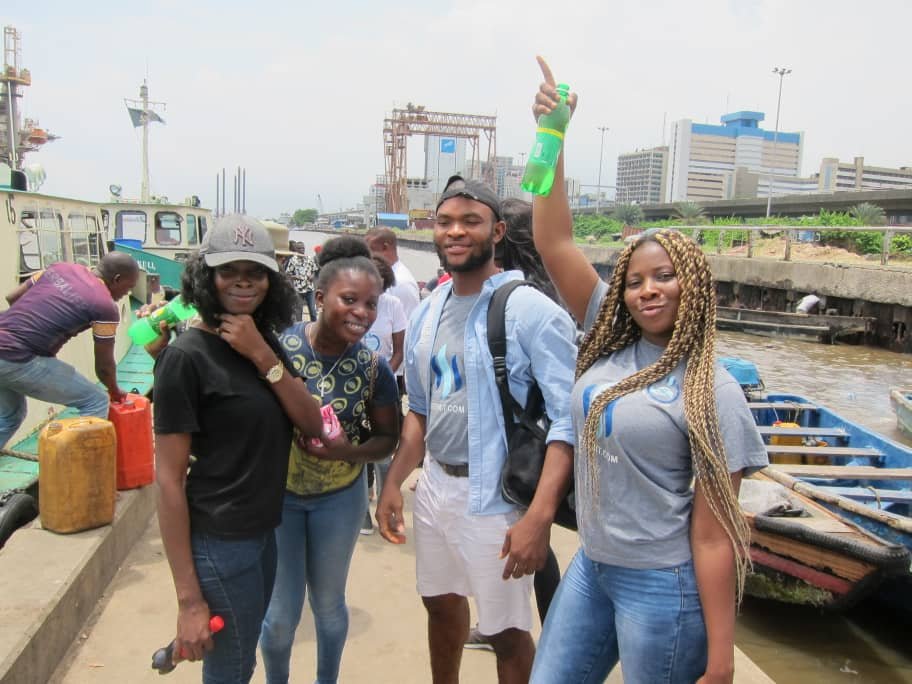 Sagbokoji is a rustic community, an. Island inside our own mega city of lagos, surrounded by blackish water, sagbokoji is so close to the popular CMS market in lagos and apapa, which is just 15minutes boat ride from there, yet this community is literarily far for any form of civilization as they lack every form good things that come from this modern age including electricity, and proper water supply, it was said that a past government provided them with solar panels years back, which is obviously dead now.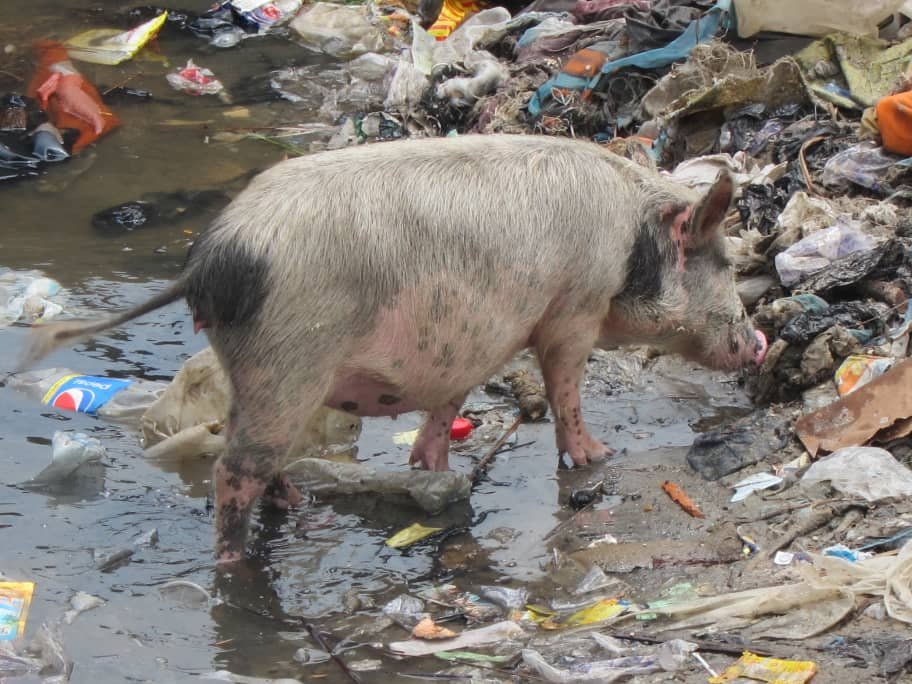 As our team arrived on the shore of the community, there where pigs and dirt all over the places , at the same time there was a whole lot of children roaming around and some hawking during school hours which was quite strange.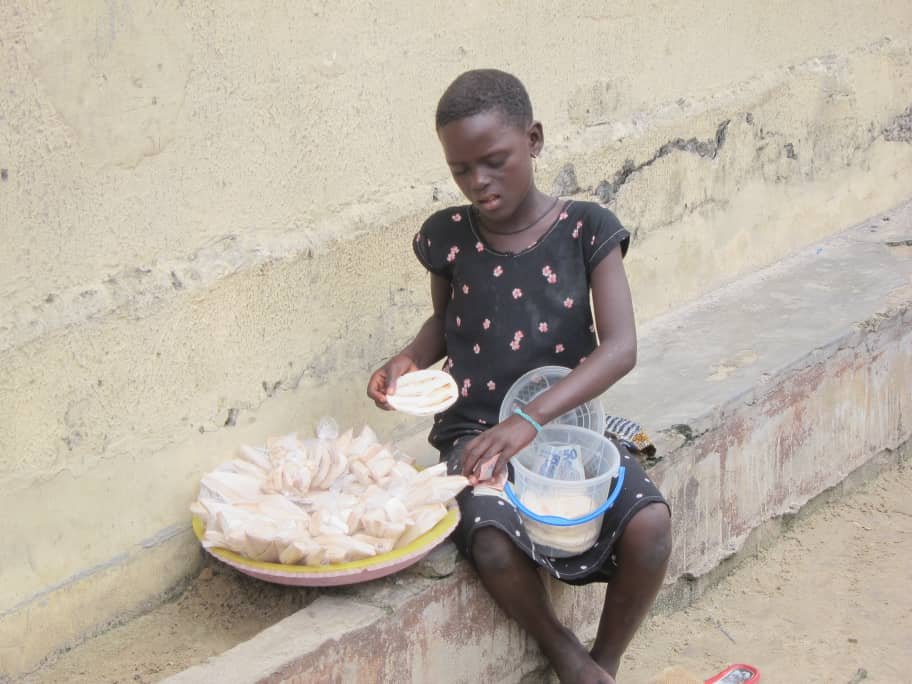 to crown it all the first few people we tried communicating with didn't understand English language "Damn where on earth is this place" we later realised that this community was dominated majorly by people from Benin republic.
we were not alone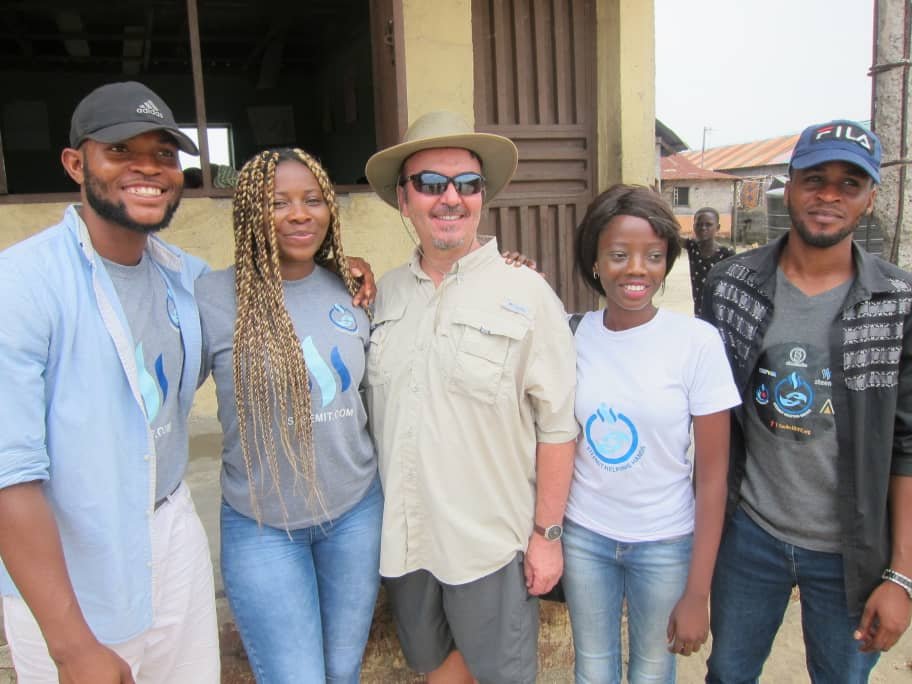 Yes this survey was accompanied by team members of @wafrica and @surfyogi the founder of @wafrica.
We made our way to the primary school and majority of the students where out during school hours.
We where welcomed by the head teacher of the school who was already notified of our visit, she made us understand that the students where outside for the following reasons:
They have teachers that were shuffled between each classrooms.
the pupils lack chairs and they have to move the classes with available chairs when its their turn for lectures, which means the classes are either stuffed or the less busy pupils stay in the empty classrooms.
Now we get it, that situation was inevitable, the head teacher is pleading for support for our support, for the following:
Chairs: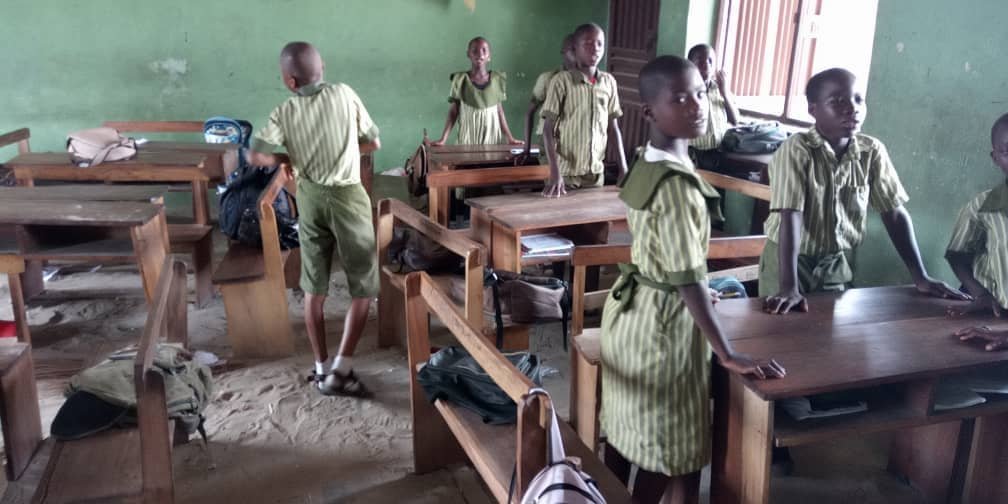 If the proper number of chairs are provided the students can sit in their classes to study. Most chairs found at the school were either broken or useless.
Floor repairs: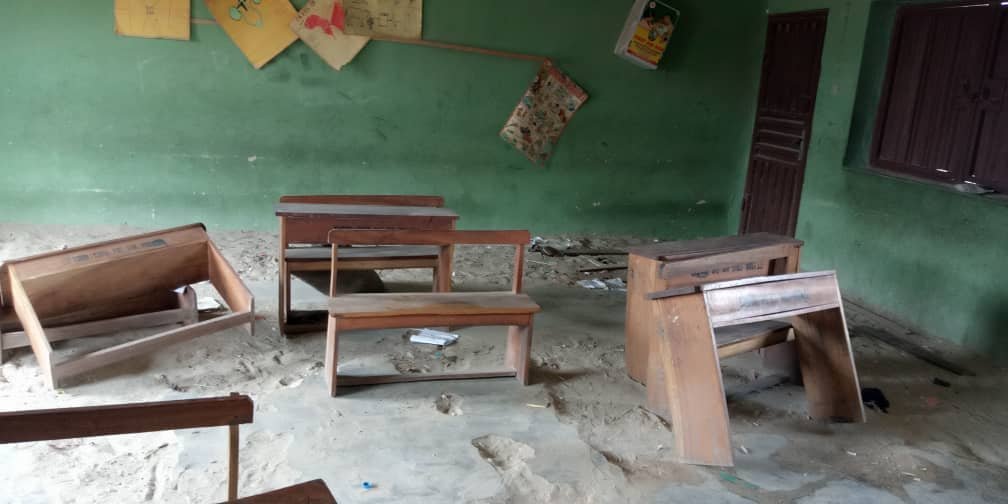 the floors of the classes were broken and cracked which is not convenient for the kids to study, it created imbalance for the chairs and tables in the classrooms.
Pillars repair:
Most of the pillars was weak and might collapse anytime soon which poses great danger to this children and their environment as well, it is a risk which they take everyday to attend classes.
Roof repair: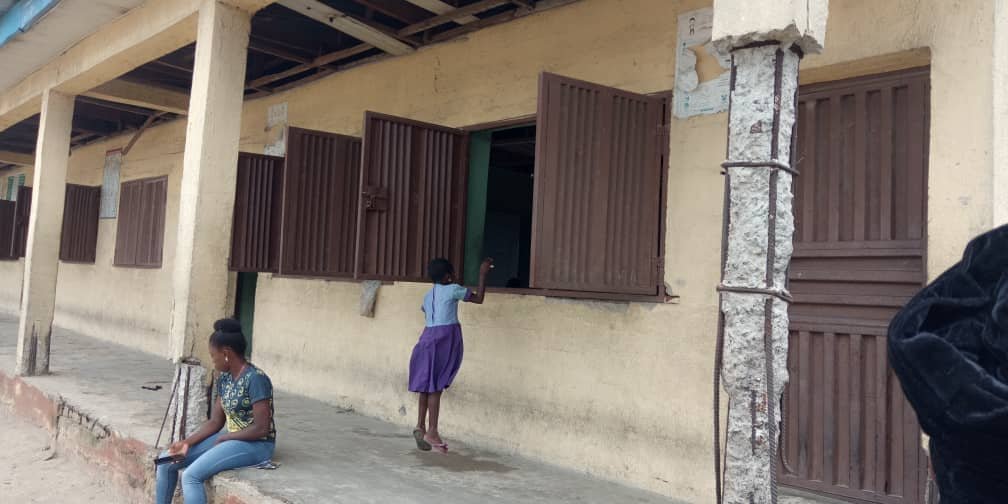 the roofs are leaking, the pupils cannot learn once it rains, we were told the pupils hang around and classes stops whenever it rains and sometimes part of the roof pulls out to expose the children to rainfall or sun.
Electricity:
The school and the community lacks electricity, many of them go as far as the main city to get electricity for use.
Steem helping hands is already in contact with REESAFRICA their project deals on provision electricity for communities and slums.
Our appeal
We are pleading with the Steemit community to support us so we can help this school regain it's stand and help secure the future of this pupils.
Budget for the donations and repairs of sagbokoji primary school cms Lagos state
3 dozens of plastic chairs for kindergarten and nursery = 36,850
construction of 10 wooden benches and tables for primary pupils = 45,000
Teachers tables and chairs repair = 5,500
Carpenter's payment = 15,000
materials needed for plastering of the classes floors
3 bags of cement = 8,500
half truck of sand = 10,000
materials needed to fix the school pillars
12 bags of cement = 30,250
half truck of sand = 10,000
half truck of granite = 15,600
rentage of cement mixer = 9,500
workers payments = 40,000
Total cost in Naira = #226,200 (two hundred and twenty-six thousand two hundred naira)
Total estimate in steem = 950 steem
Total estimated cost in dollars = $640
Other successful projects by steem helping hands
See other projects on Steemit.com/@steemhelpinghand
post Reference: https://steemit.com/en/@steemhelpinghand/g1uos98n6