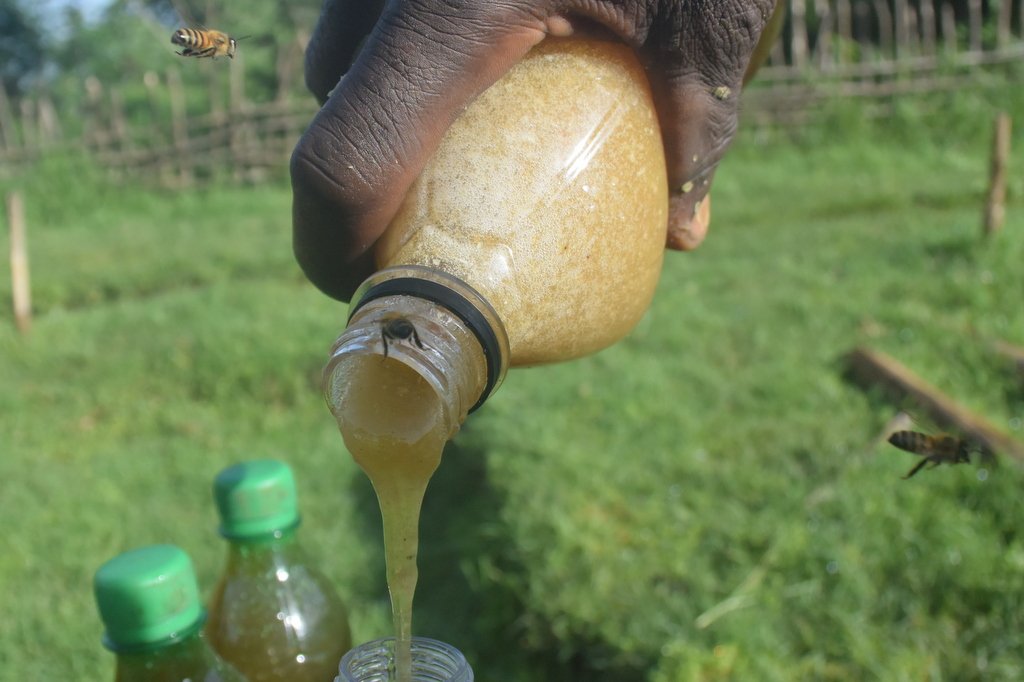 Beekeeping or apiculture which is the art and science of collecting and processing honeybee colonies of desired species in specified and standard boxes, install at strategic sites for honey and bee wax production has been practiced for decades mostly by small-scale farmers as an additional source of income using traditional methods, but how profitable is the business is what we are going to find out in today's post.
First, let's look at some of the advantages of this sector.
• The advantage this sector has is that it requires very few resources to begin production hence little capital is invested in the business. For example, traditional hives are made from locally available material such as hollowed-out tree trunks or clay pots.
• Beekeeping can be practiced by both men and women hence its gender friendly. Also, the necessary beekeeping skills are easily transmitted from one generation to another, consequently starting the business will not require a painstaking education or school program.
• Beekeeping is not a labor-intensive activity and honey harvesting generally takes place during less active periods on the agricultural calendar that is when most farmers have reduced pressure from farm work.
• Beekeeping can eventually also lead to job creation within the community such as the making of protective gear, smokers, and beehives, or the production of value-added products such as honey beer, beeswax candles, and wood polish.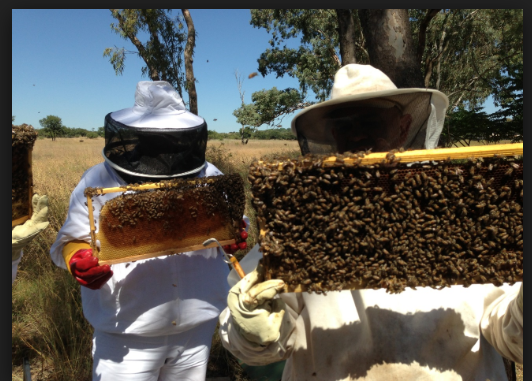 Now let's look at the financial aspect of beekeeping in Cameroon as an example.
In 2006 honey and bee products from the four main producing areas (North West, South West, West, and Adamoua regions, also known as the Western Cameroon Highlands, had a value of at least 3 million Euro, comprised of approximately 3,225 tonnes of honey and 50,000kg of wax. This to me is a lot of money that can change the socio-economic situation of many communities.
Honey and its bi-products have proven to provide small but significant sources of income, particularly for women and for families that do not have the capital to get into big business ventures. This sector has supplement food supplies in periods when agricultural crops fail or are otherwise scarce.
In a nutshell, this business sector is not only eco-friendly but it also put food on the table and money in the pockets of many families in Cameroon and around the world. In this spirit, the Kedjom Keku CASUD is trying to exploit the Beekeeping sector to restore the Abongphen Forest and at the same time put food on the table and Money in the pockets of Abongphen Population hence taking them away from deforestation and soil degradation.
You comments, upvotes, steem power and/ or buying a hive or hives will go a long way to help support our project.
Thanks a lot for your great support!
Links
http://www.fao.org/3/a-i2462e.pdf (Beekeeping and sustainable livelihood, FOA Diversification Booklet, Second Edition)
http://www.fao.org/forestry/13009-05c5d2ef974eff36298ffafa312f0fea7.pdf (Market Access for Cameroon Honey: An opportunity for income and employment for the rural poor)
Find more information about the conservation program on our website www.kedjom-keku.com
We are a proud member of Forest Friendly Family
Forest Friendly Family is a group of Steemians who believe in the oneness of humanity and interconnectedness of beings to the environment. Our vision is to raise awareness on the impacts of our actions on the environment and inspire people to come together for the protection of our common heritage, Planet Earth. You can join @forestfriendly on our Forest Friendly Family Discord Channel or on WhatsApp by sending a message to +237 676243136.