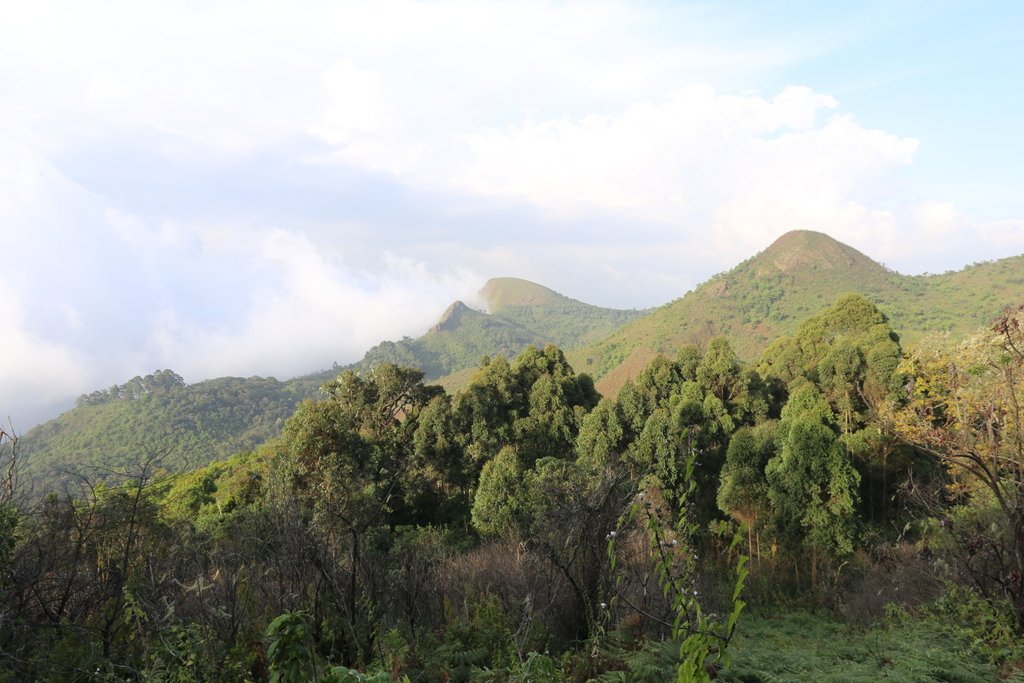 The Kedjom keku CASUD beekeeping project though facing challenges due to the Anglophone crisis has managed to carry out some activities in Mendong community in the Abongphen Highland Forest. To commence with project activities at Mendong Kedjom Keku CASUD members together with its local partners The Greens NGO and La-Liberte – Art Group did some feasibility studies. The study showed that the surface area of the land is estimated to at 800 hectares with hundred of springs spotted everywhere at intervals of 50 meters apart. This makes the area a wonderful water catchment area and also suited for beekeeping.
The pilot phase of the project began At Mendong Mbou community with the sawing of the Eucalyptus trees to make and installed Kenyan Top Bar Hive (KTBH). The shape of KTBH allows it to be hung conveniently off of the ground. Hung at about waist-height the hive is comfortably operated from behind without having to bend or squat. Hanging the hive off the ground also protects it from predators. .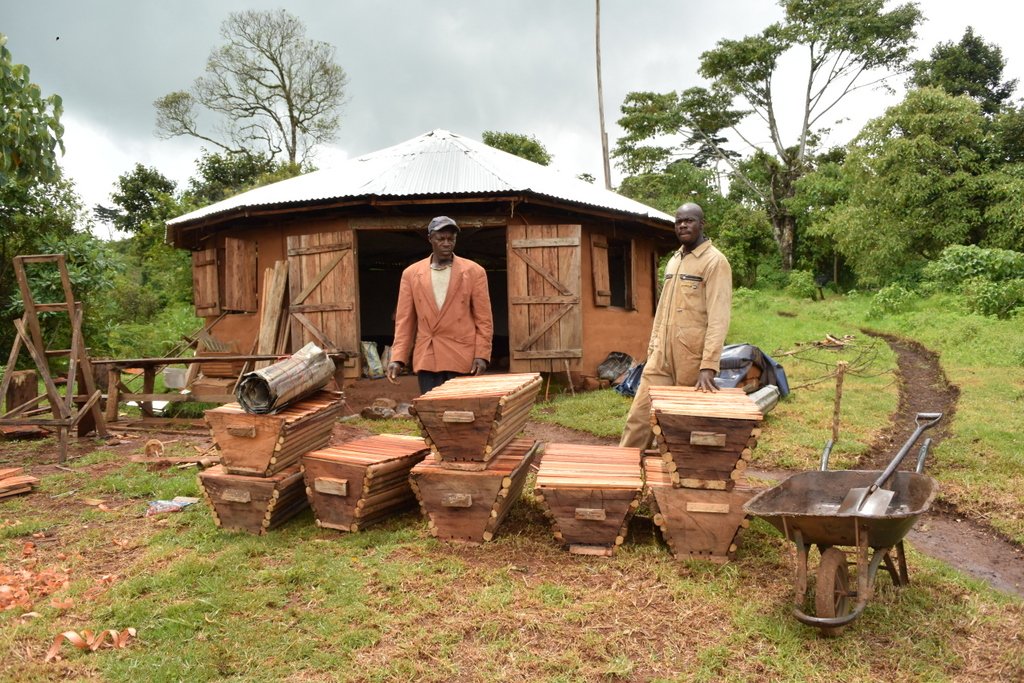 Also, the KTBH was chosen because it can easily be put to other uses during the dearth period thereby ensuring that valuable capital is in use all year.
More so because the harvesting of the KTBH is a relatively simple undertaking harvest does not require the use of an extractor thus smaller and more frequent harvest are possible, thereby increasing the economic production of the KTBH as compared to other hives structures,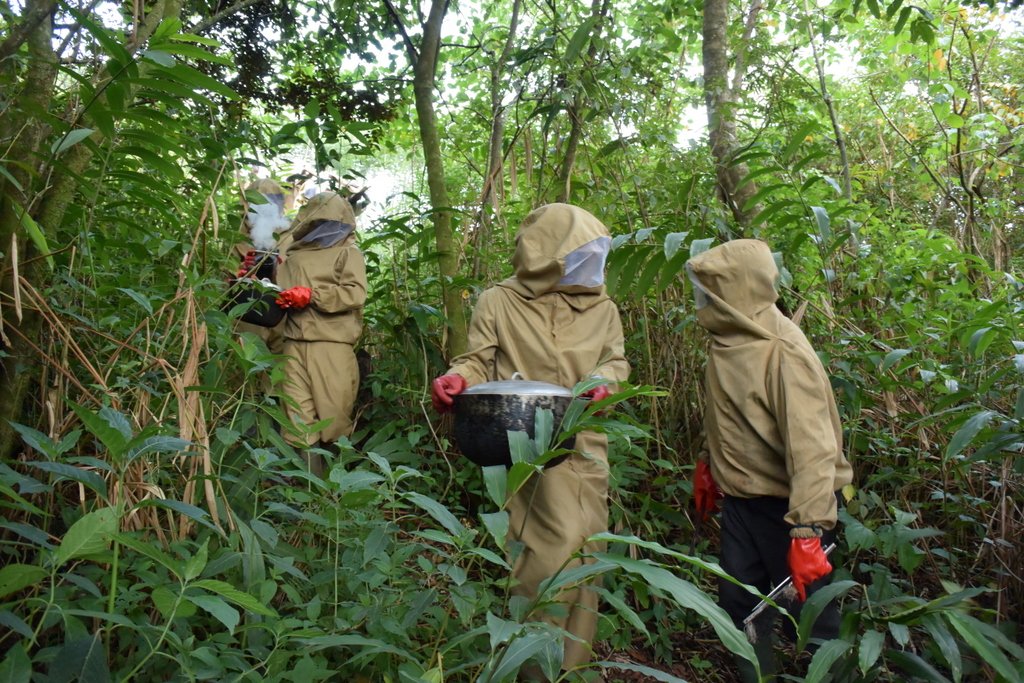 Thanks for reading.
Your comments, upvotes and resteem will be appreciated.