A month ago I was on a 3-months-long journey from my homeland Croatia to Morocco & back, passing Italy, Monaco, France & Spain... & all that on the wings of my #Twingo jet. I met some incredible people & a really amazing time almost everywhere with a really small percentage of bad experience.
---
In this post I am displaying a collaboration with Mr. Gino Cremades who is a visual artist & who accepted to volunteer on my project too! Actually, we've exchanged art in this collaboration. But not only art - we actually lived together 1-2 days in this free camping place in Chefchaouen, Morocco where we shared food & drinks, travel experiences & the joy of free life on the road.
By creating his art, he has connected the art pieces which were already drawn down on my #Twingo jet by Mr. #AmosShein (https://steemit.com/dtube/@careassaktart/tjy0ngk38rh) & Ms. #EnyaAshlyČirjak (the small mandala on the gas cap). Connecting people in art & culture & life is becoming real & the goals of my project are realizing!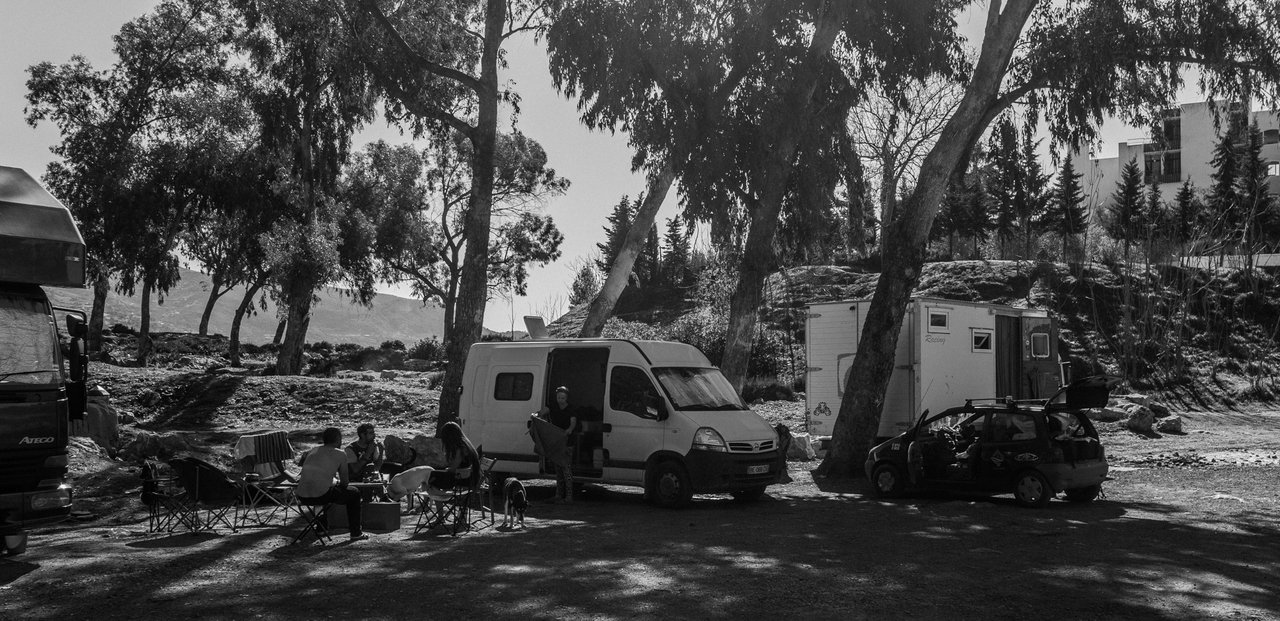 This was the free camping place just above Chefchaouen, Morocco where I lived for 3-4 days in my #Twingo house!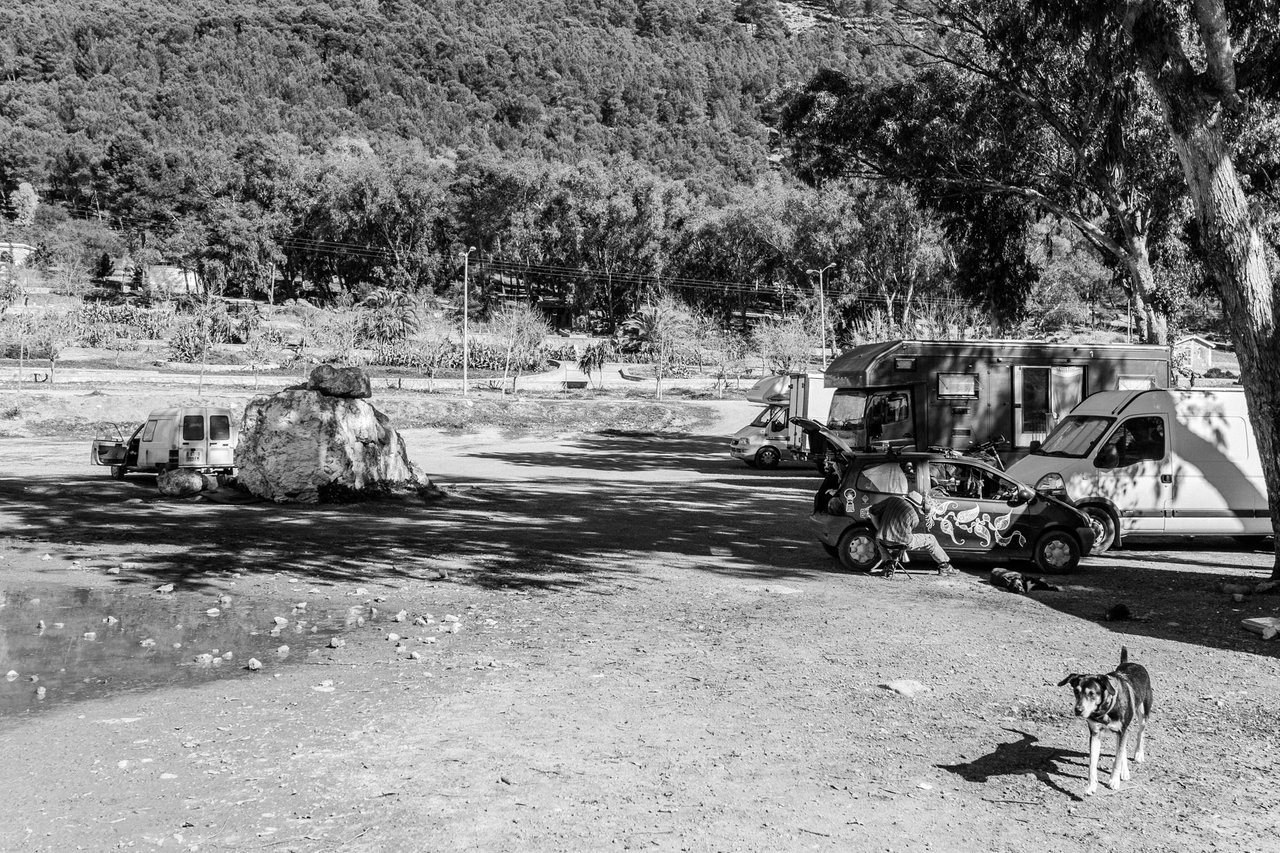 We had a great time together! World wide wanderers from Italy, Spain, France, England with children & dogs - & me - the only one from Croatia!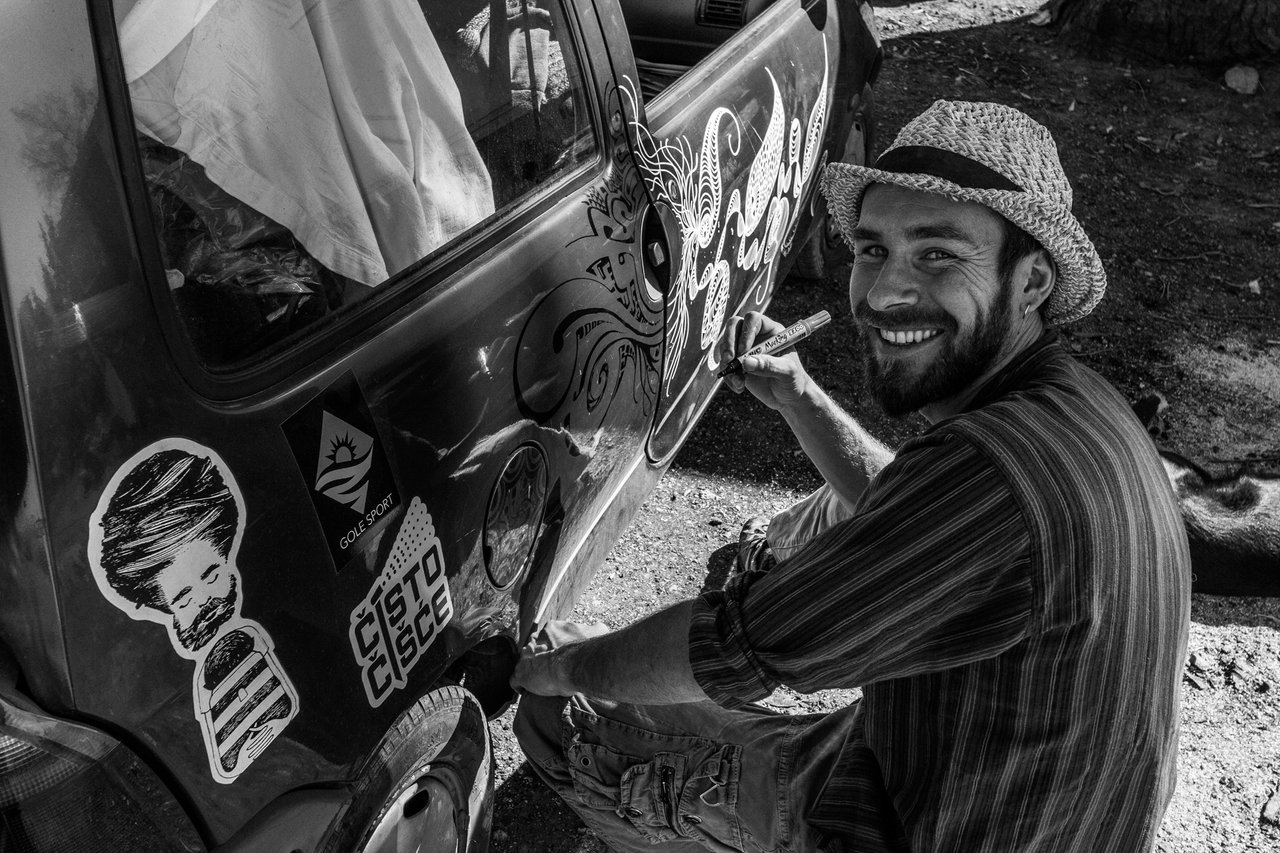 Except of his painting / drawing talent, Gino had this beautiful, sincere smile!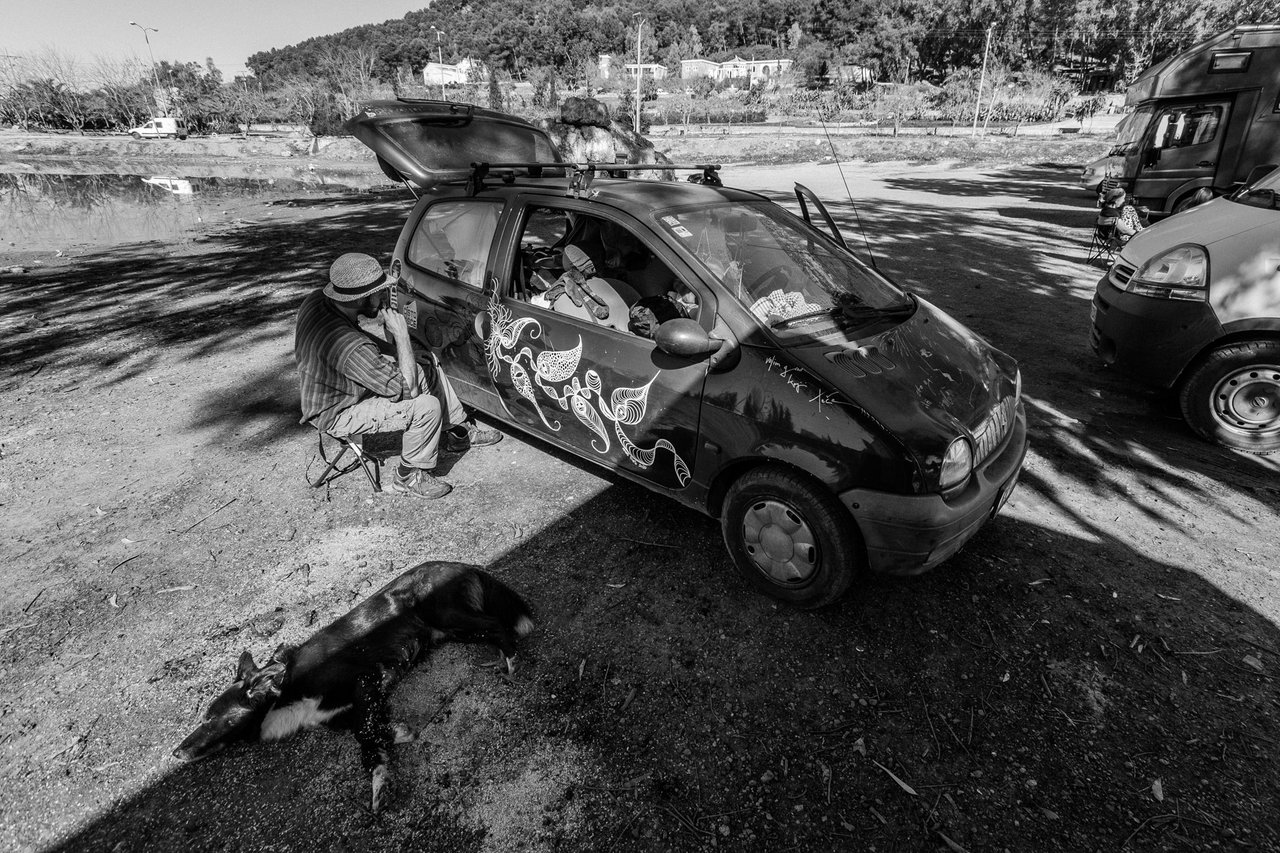 Art in progress & a dog resting - the men's best friend!
Deep focus while creating art: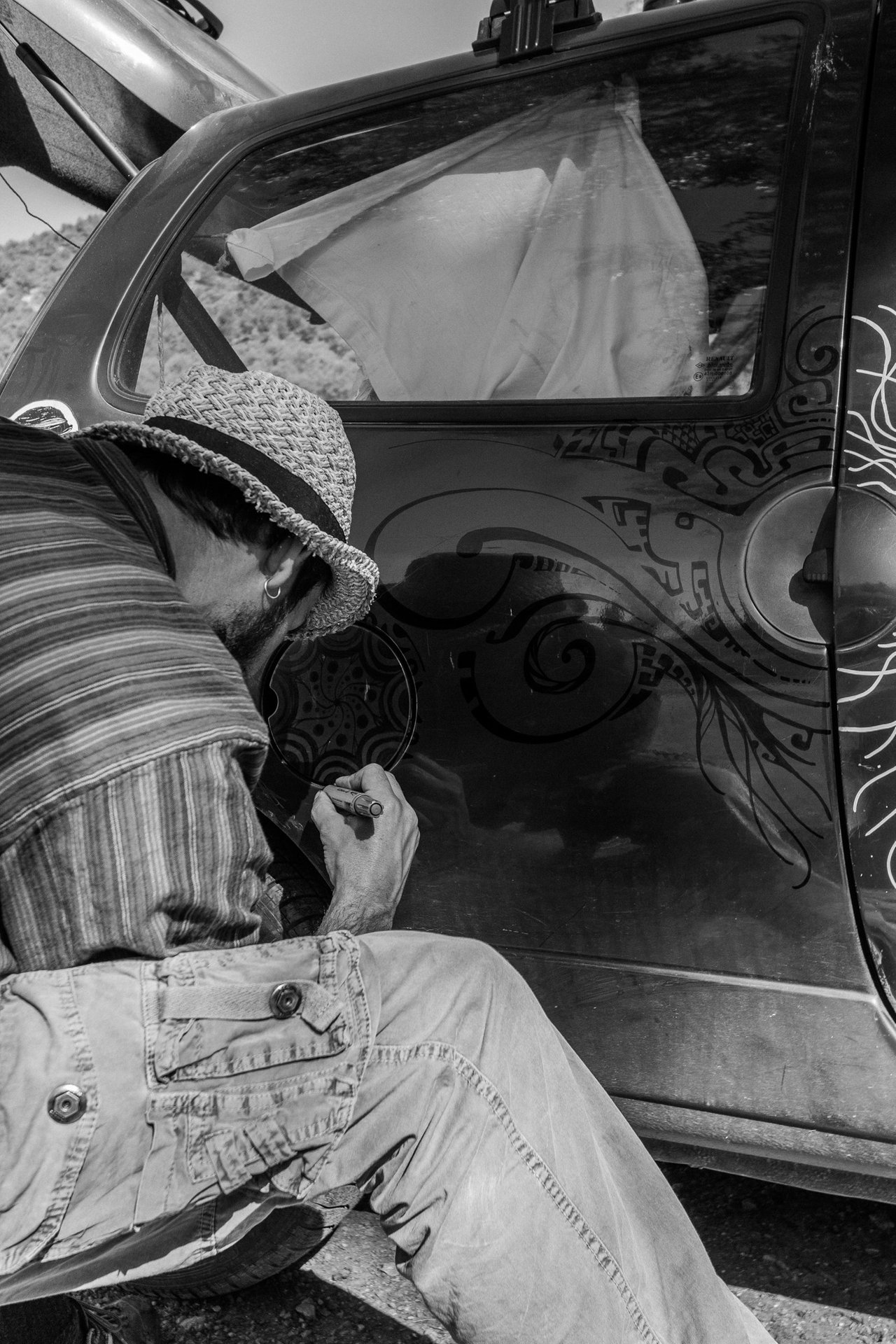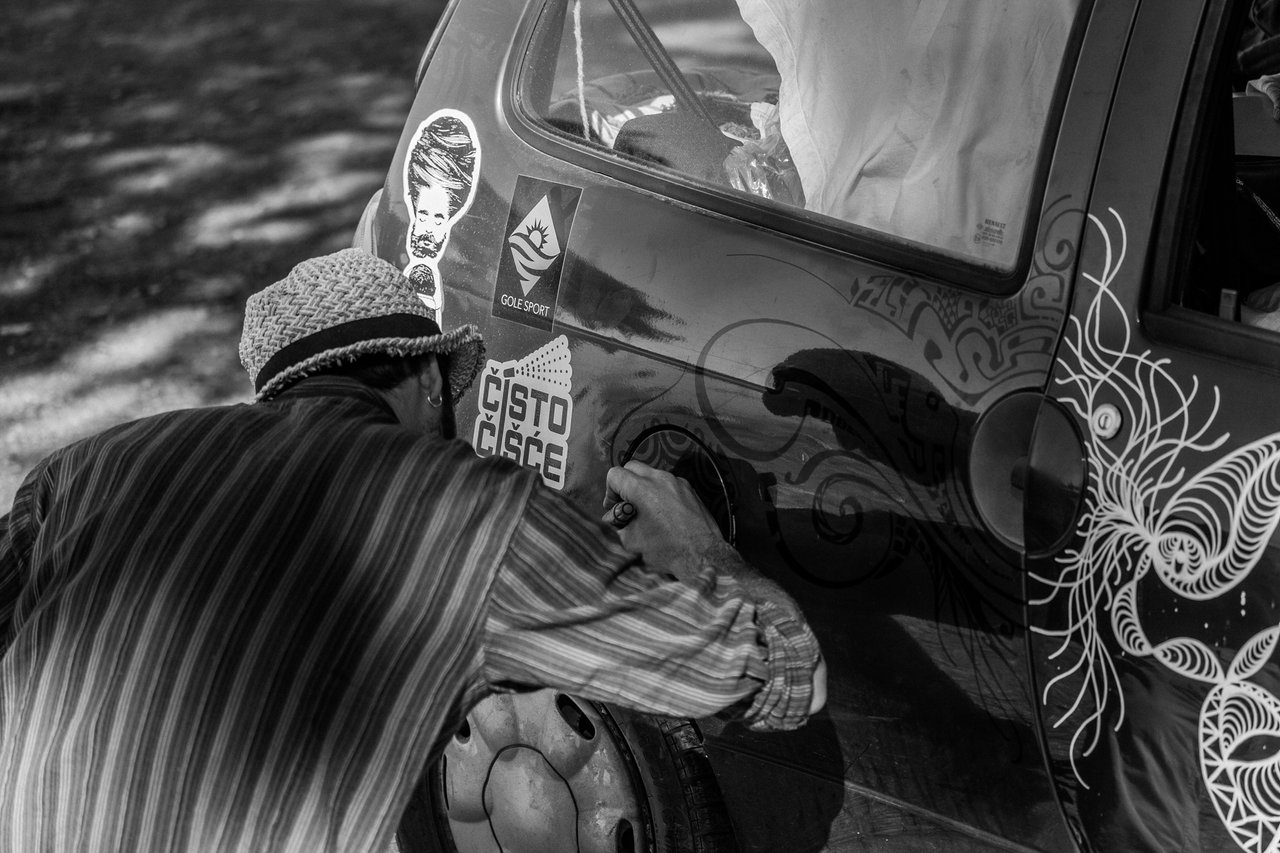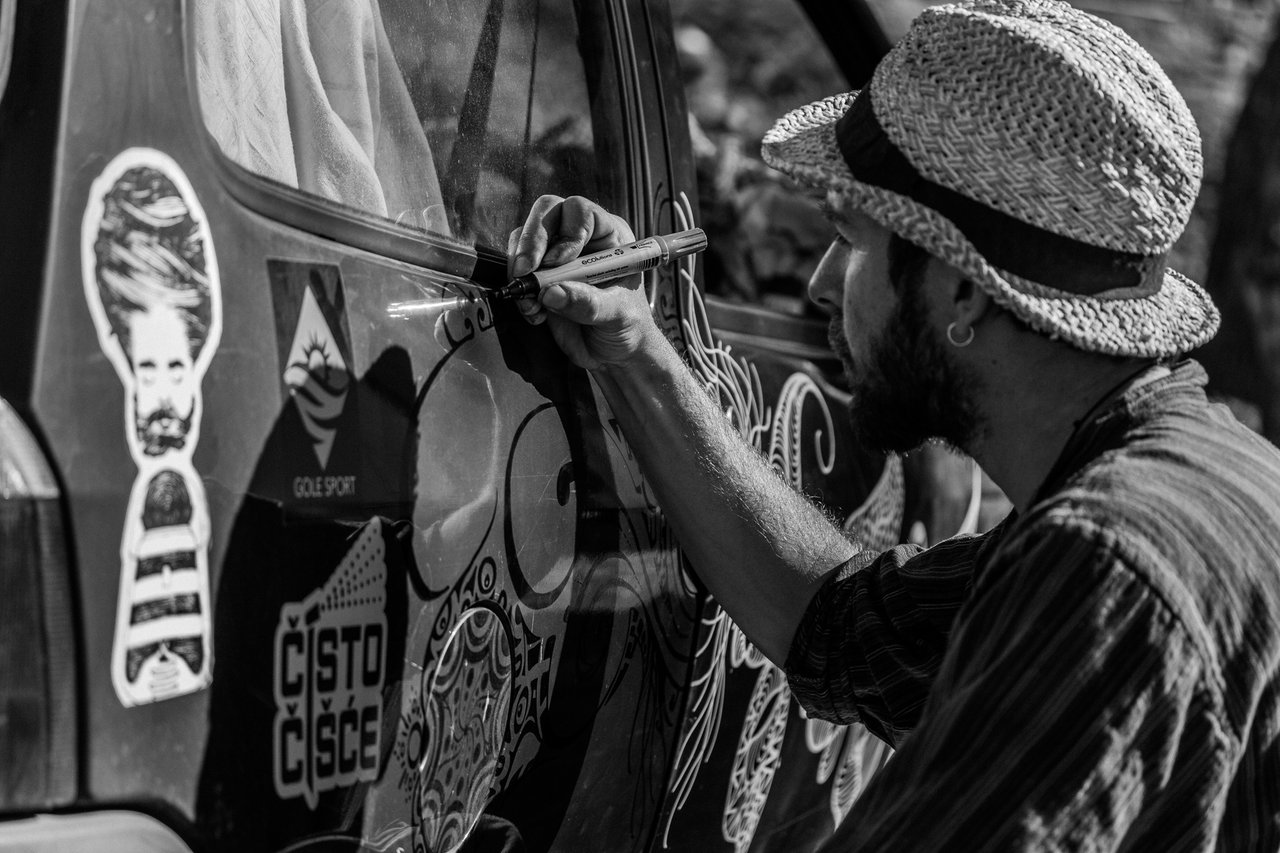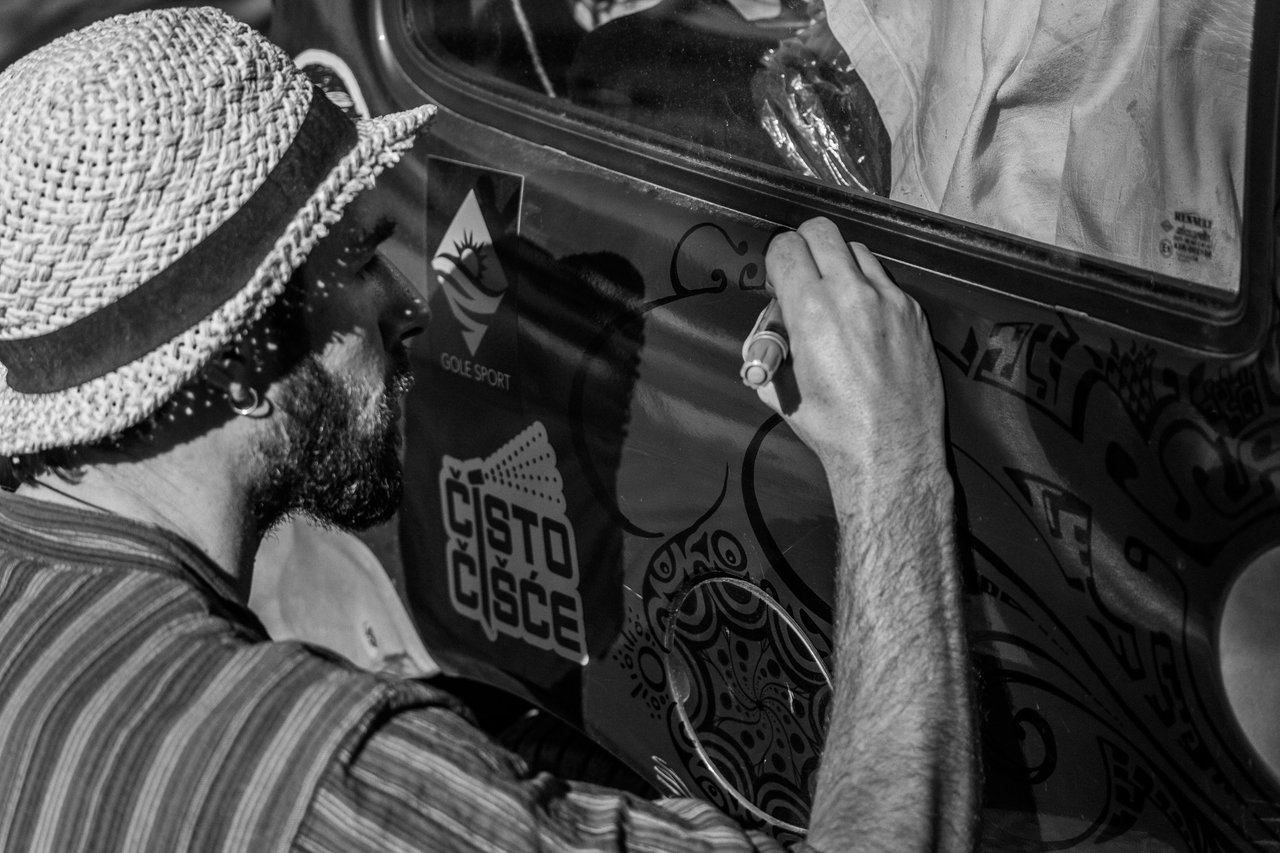 Gino finished & posed a bit aside his artwork: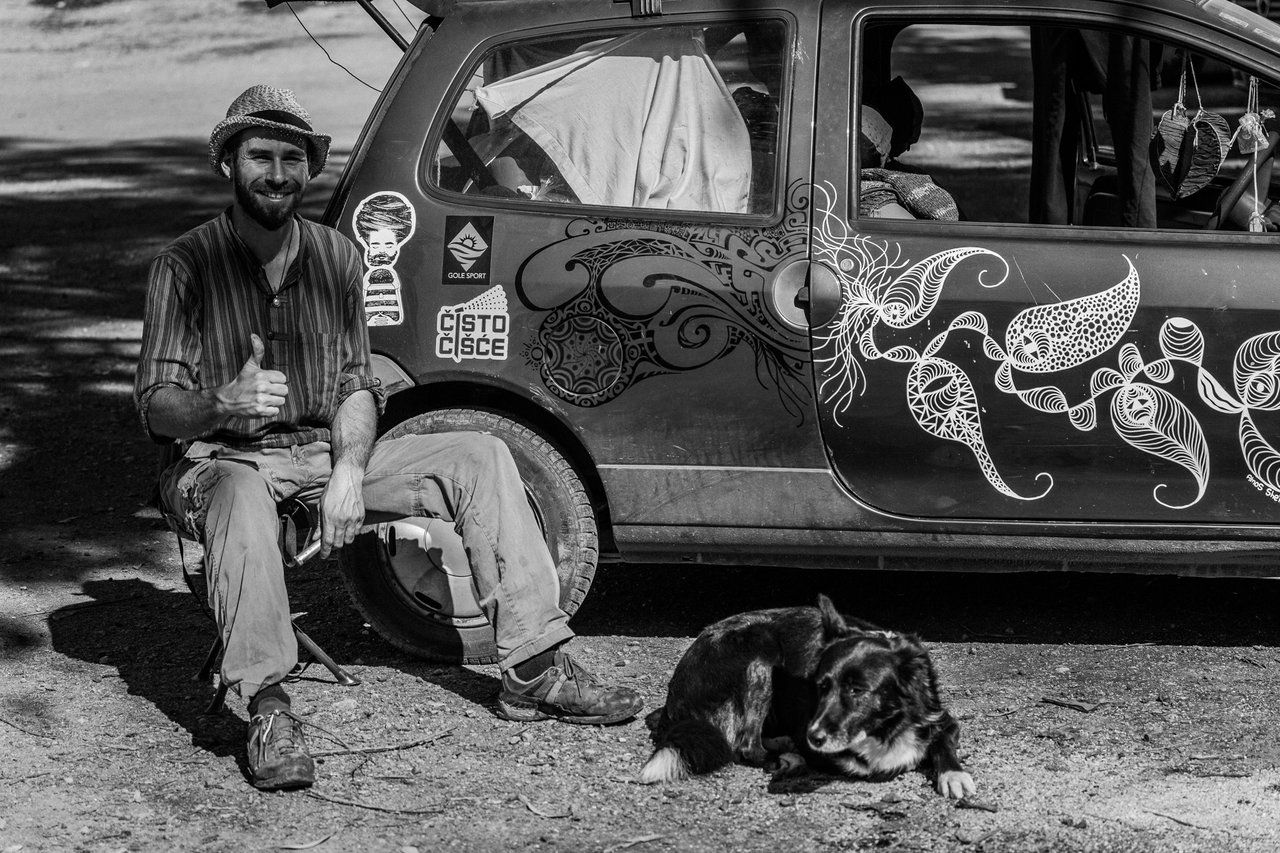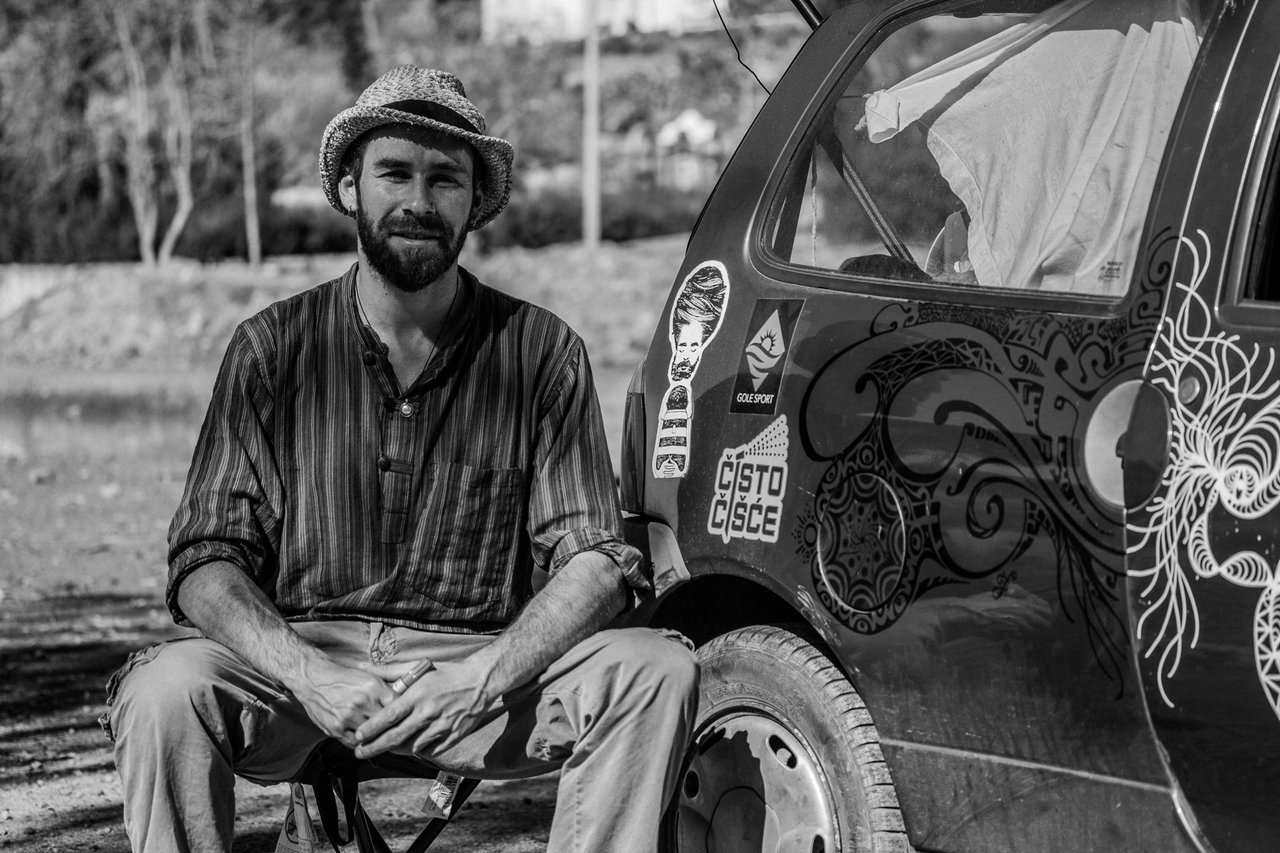 Completed illustration connected with the previous ones: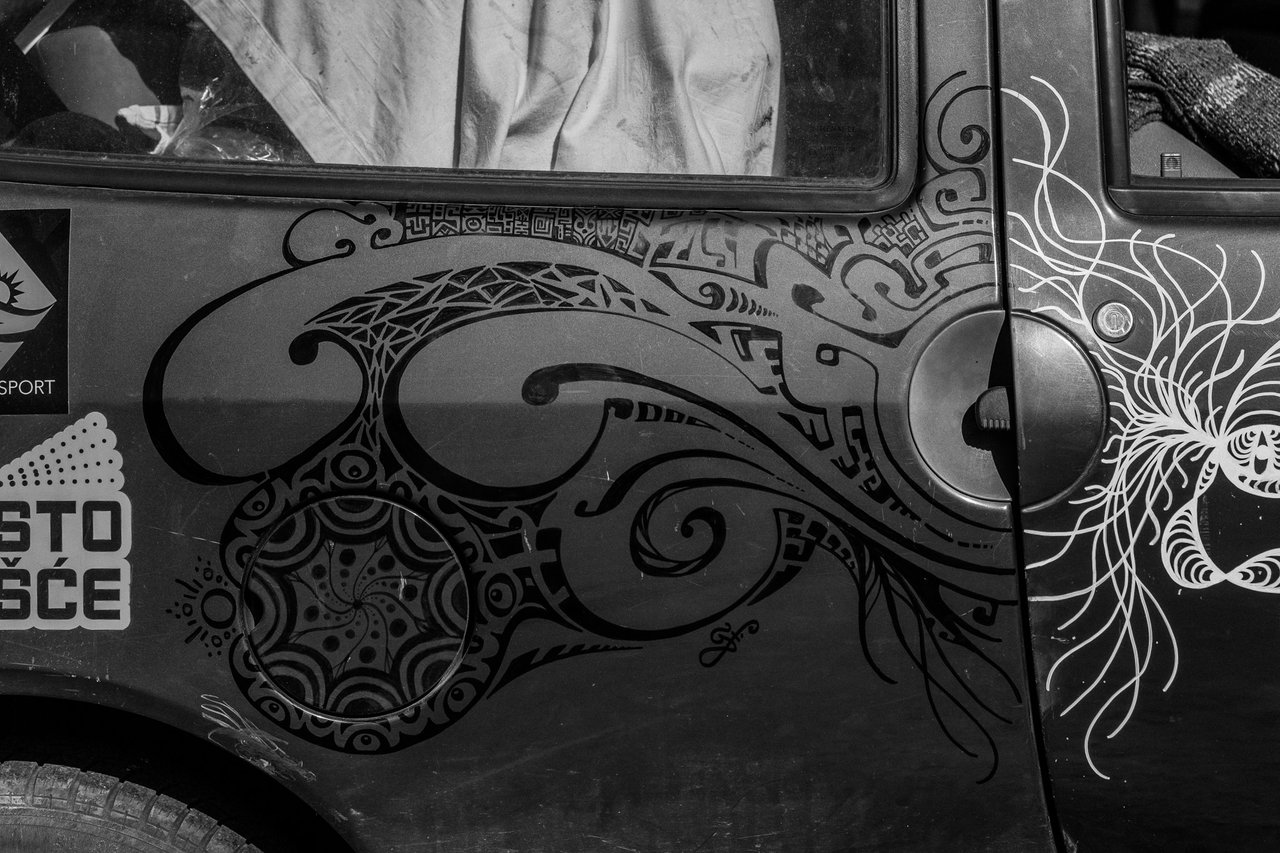 The collaboration in the form of art exchange - I received Gino's illustration & Gino got from me a handmade wooden necklace: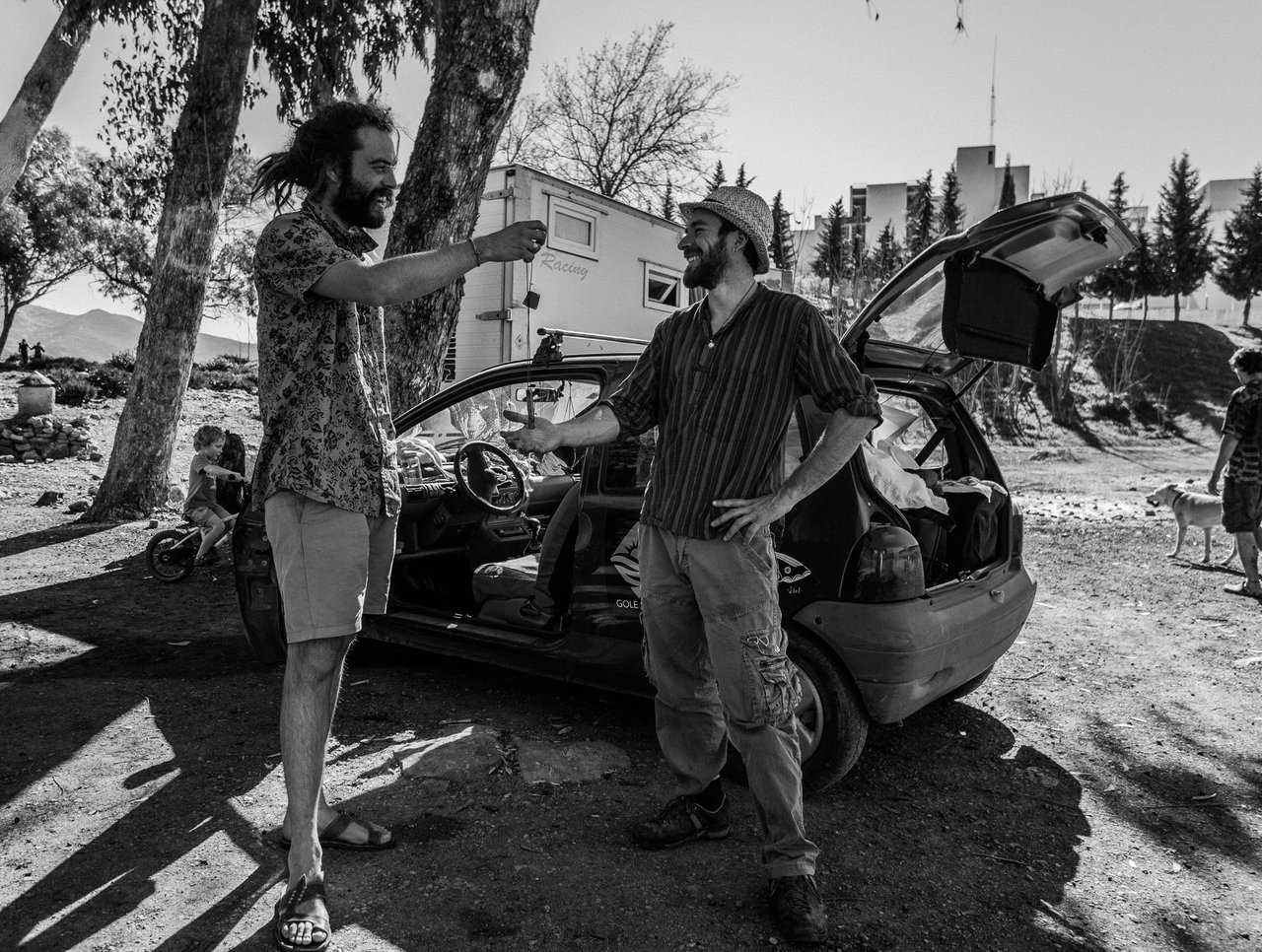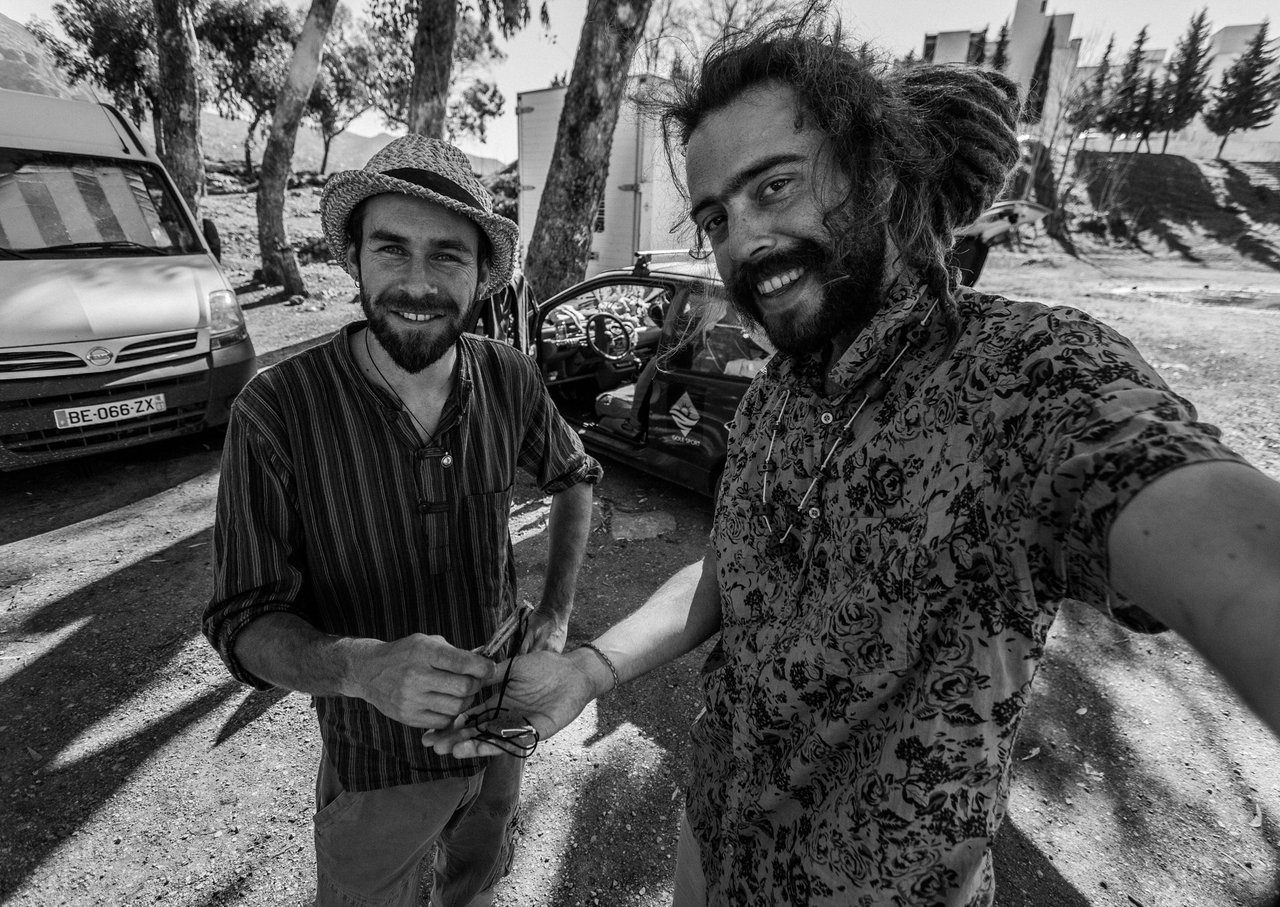 Thank you Gino!
---
---
---
All the photos & text were created by me.
---
More about the project you can find out on the following link: https://fundition.io/#!/@careassaktart/kv6b04cv6 - Check the progress of the project under "News" tab! Thanks!
---
I managed to drive from Croatia to Morocco & back! So, this part of the project was powered mostly by my sponsors:
The Silver Sponsor – Gole Sport
https://www.facebook.com/golesport13/
https://gole-sport.business.site/
https://www.instagram.com/gole_sport
The Bronze Sponsor - Čisto Čišće
http://cistocisce.hr/
https://bit.ly/3axwlYl
...& many generous donators! Thanks to everyone!
---
The next step in the project is finalizing the travel monograph & the documentary & for this to come true, I will need more funds.
---
So, every up-vote & re-blog is precious to me & I'm very glad if you decide to support me! Comments are welcomed too! I will definitely keep on creating photography, videos, music & texts for you to be able to experience what I'm experiencing with an accent on the alternative ways of life, far away from the mainstream & criticizing all there is to be criticized!
---
I am also still very open for the sponsorship! If there're investors who would like to invest in my creations & who would like their names to be displayed forever in the book & in the movie, I will gladly accept your support!
---
Donations you can still send via the project link I posted just here above but also directly on my bank accounts:
Revolut:
GB90REVO00997069208926
(BIC / SWIFT: REVOGB21)
Erste:
HR4224020063101337107
HR9524020063208285831
(BIC / SWIFT: ESBCHR22)
---
You can also check other places where I'm active & start following me:
#Instagram: https://www.instagram.com/karasartravels/
#Facebook: https://www.facebook.com/careassphoto/
#SteemIt: https://steemit.com/@careassaktart
#Hive: https://peakd.com/@careassaktart
#YouTube: https://www.youtube.com/user/CareAssful
---
Thank you all very much!