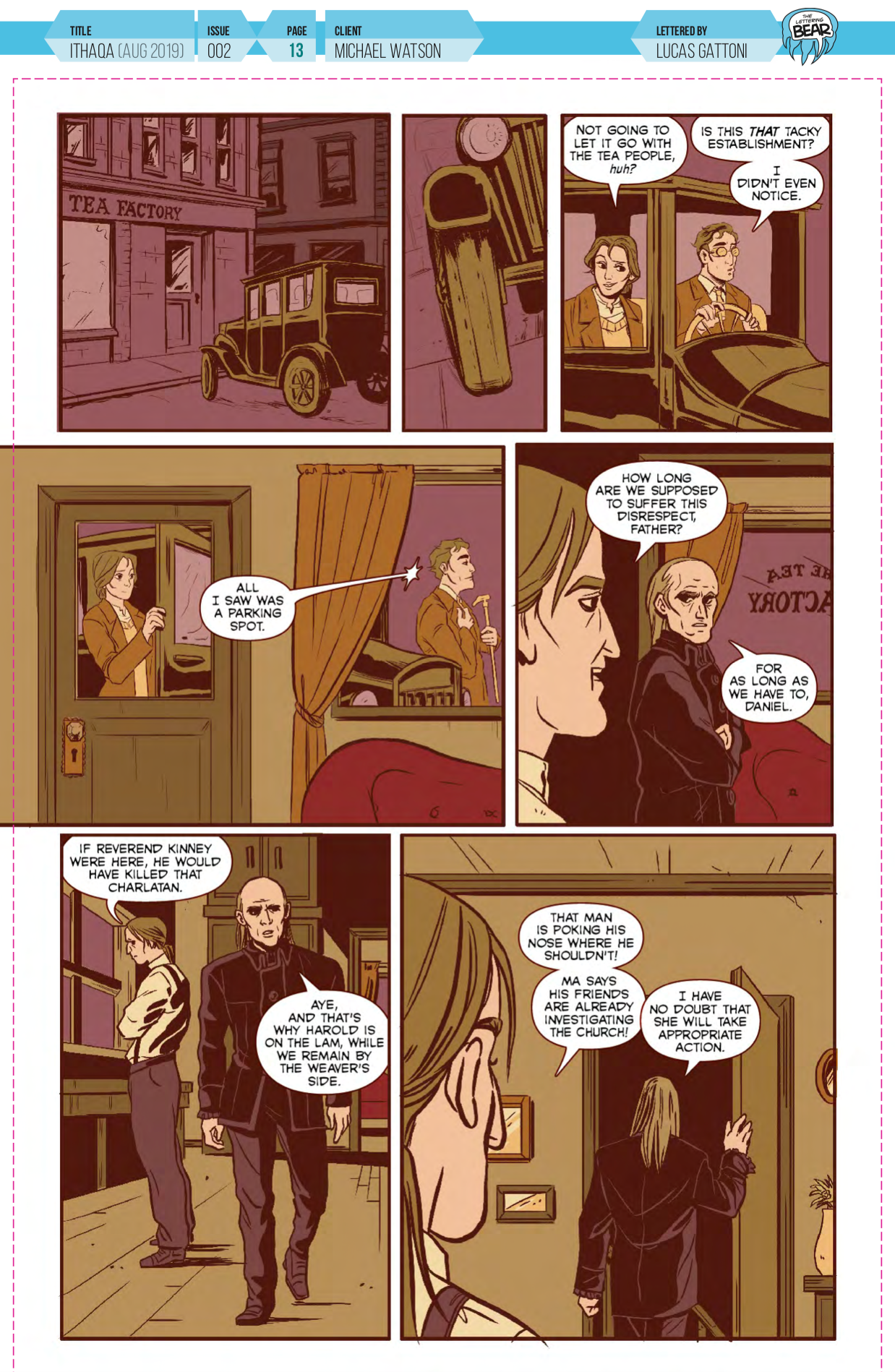 I'm actually pretty happy with how this page changed, and going forward I'll make sure to compare the previous version of this page with the new one, so you can see the choices Lisa, Theresa, and I made.
Here is the original page: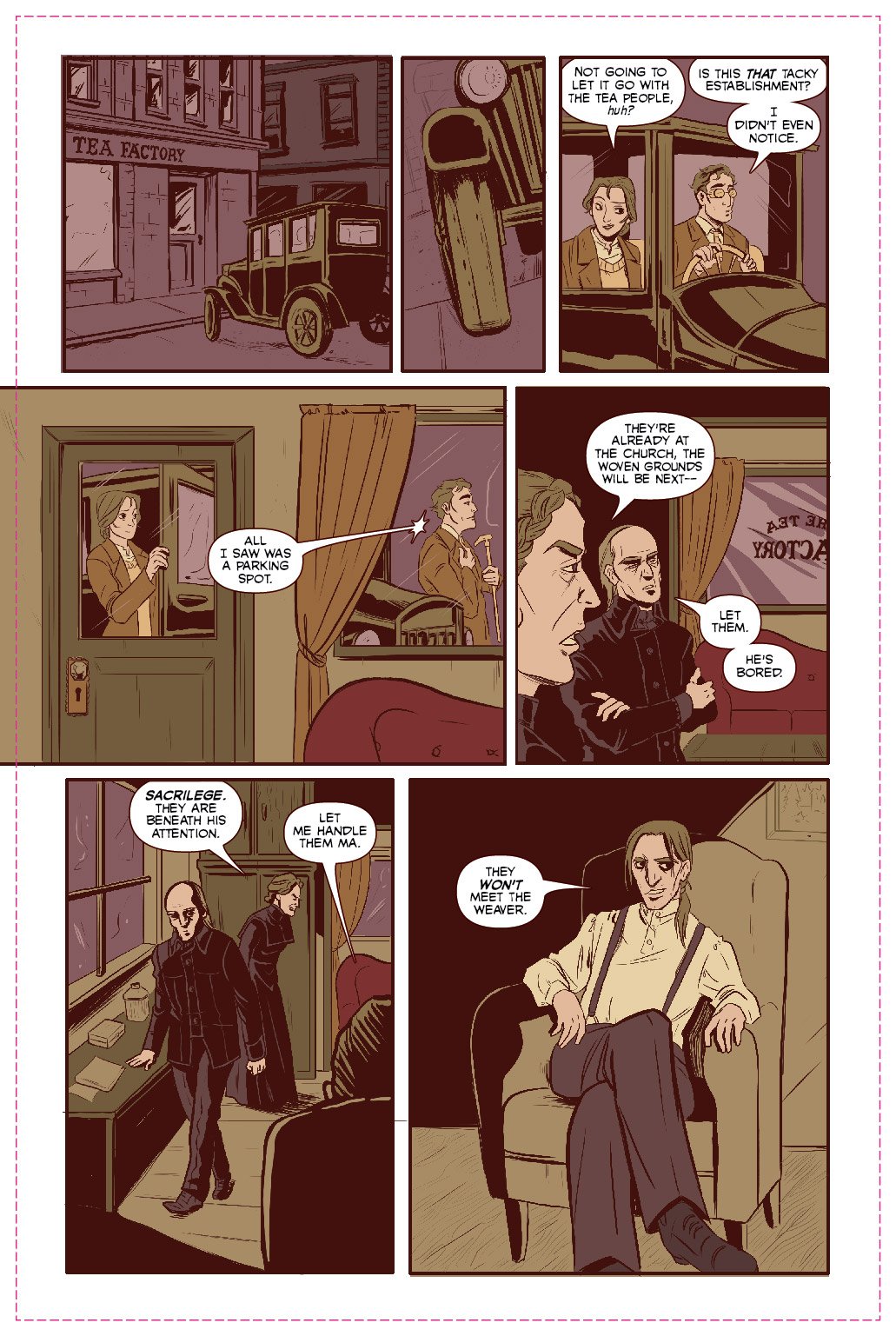 As we went on with the "remix" edits I decided to give the cultists more screen time, and so that involved moving Dorothy (the wife) onto a collision course with Hazel and Margaret which in turn gave me some page space with which to develop the relationship between Daniel and Joseph - plus on tomorrows page we get some spooky basement action!
Also, @bryan-imhoff has clawed his way back into the council of 5!! Great work and thank you for your support!! You will get to vote on our next steemit exclusive print.
Issue 3 Leaderboard:
@Fundition Contribution: $272.92 + $9.99 Direct Contribution = 282.91
Council of Five:
@kommienezuspadt - $18.88
@smjn - $7.00
@katharsisdrill - $6.13
@bryan-imhoff - $4.27
@Veryspider - $0.16 +$4.00 direct contribution = $4.16
We have currently raised $311.93 towards our goal of $2,000, which puts us at 15.60% of our goal. When we get to 25% of our goal, we will unveil our next prize!
You can read all of "Ithaqa" Issue 1 here on steemit!
https://steemit.com/art/@drwatson/full-issue-1-of-ithaqa-comic
If you have any friends or family who might be interested in a Lovecraftian horror comic, please send them to our website to sign up for some free pages! https://www.ithaqacomic.com/contact-us/
Additionally, If you're new to this comic I strongly recommend you check out our instagram, as I'm currently uploading pages every day.
Instagram: https://www.instagram.com/ithaqacomic/
Theresa Chiechi's (The Artist @la-fumettista) website is here: http://www.theresachiechi.com/
Lucas Gattoni's (The Letterer/Logo Designer) website is here: http://bit.ly/LG_Lettering
Sign up to buy the comic on our website: https://www.ithaqacomic.com/
FB: https://www.facebook.com/pg/IthaqaComic/about/?ref=page_internal
Twitter: @IthaqaComic