Do you want to make a difference? Do something that will impact the world? Want a better future? Now is the perfect time for you to contribute to this planet and for as little as $10. This is the sign you have been waiting for and the time is now.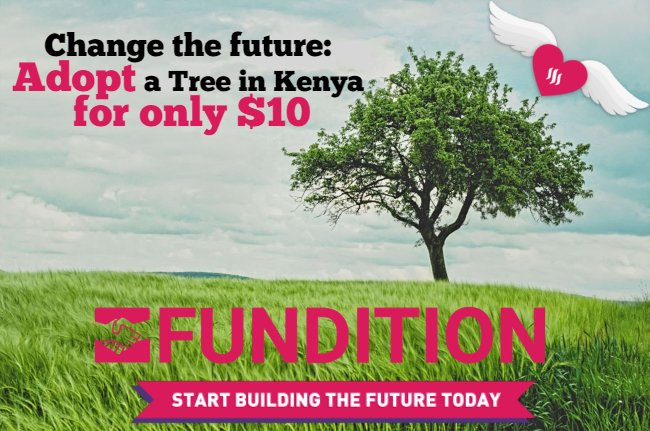 Imagine if trees gave us free wifi
We'd be planting them like crazy
It's a pity they only give us the oxygen we breathe...
A need to help and make a difference in this world is deeply rooted in all of us. Every human wants to contribute in some way, the issue is finding the right way. This may be the perfect way for you. We have decided to start a project that will not only be a win-win situation but a triple win. That's right, it will be a win-win-win. This project will help you to feel useful, helpful, caring, and important. On the other hand, it will help communities and families in Kenya and lastly and most importantly, it will help the Earth that we all love and often forget to appreciate.


Yes, Fundition is having a project on Fundition. We feel strongly about this topic because we are, after all, building a future today and there is no future if is there is no oxygen. The logic is pretty simple. Why we? Because WE CAN. Why you? Because YOU CAN.
"If not you and me, then who?
If not now, when?"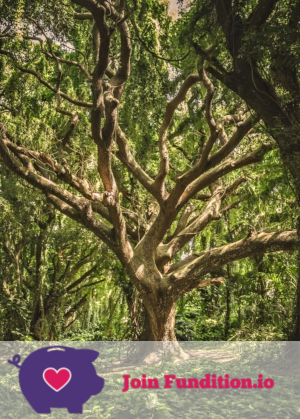 The Light House Academy is launching an "Adopt a Tree" program to teach and sensitize its students about protecting the environment, reducing global warming and having a golden climate. Furthermore, the school is taking this opportunity to initiate a Memorial Forest Foundation at Ngong Hills located in Kenya to sensitize the residents and the locals with the slogan "Let's Go Green". The "Adopt a Tree" program is a community service program for both parents and students to participate in, thus tightening the bond and the relationship. It will be an activity for parents and students to spend quality time together and to share a special moment. The school's main purpose is to retain the memorial site, a physical memento to ALL the students. Consequently, the site will be fenced and students will be visiting the area occasionally to protect, conserve and retain their individually adopted trees.
This program came to our knowledge through one of our Associates who is directly on site and got interested in this program. All of the funds will be given to this Associate who will be in charge of donating it to the School and more precisely to CJ Junior, the representative of this event in Kenya. The Associate will also be on site to plant the trees and will gather the content of the event.


The first step to achieve is to raise 500$ to support the adoption of 50 trees through this Fundition Campaign in the name of the Steem Community. When you put this to into the right perspective, it is not that much money. How much do those brand new sneakers cost? How much do you spend on coffee every month? How about in a year? Imagine how many trees would benefit from those amounts.
FUNDS NEEDED:
| What | How much |
| --- | --- |
| 1 TREE: seed, planting, fence, manure | $10 |
| Total for 50 trees | $500 |
Fundition is stepping forward with this project
and will additionally support 10 more trees.
($10 x 10 trees = $100).
This means that together with you,
we will support 60 trees.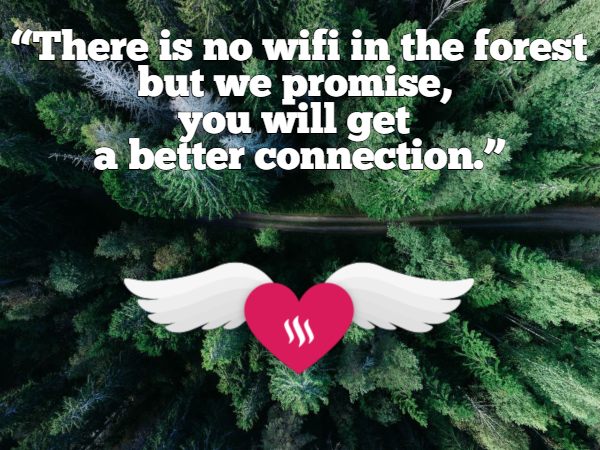 You can support the project and donate by visiting it on Fundtion by simply clicking on this link:
Change the future: Adopt a Tree in Kenya for only $10
. We appreciate your help and we want you to know it. For each donation of 10$ the Backer will receive a special tag with his/her name hang on the tree. Our Associate will take a photo as a proof for each 10$ Backer.
This initiative will also be greeted with a certificate by the "Ministry of Forest" in Kenya that will also be shown to the Fundition Community.
This is your chance. This is our chance. This is everyone's chance to do something for this amazing planet we are living on. You can donate as much as you feel comfortable with and every donation no matter how big or small will help so head over to Fundition.io and show your support. See you there!

Start Building the Future Today with:

Join a community with heart based giving at its core