Our work has many nice things about it that we simply adore. One of them is spreading the word about amazing projects and promoting them to you. We are aware of how people lead busy lives and sometimes just do not have enough time or energy to search for projects they can support. This is where we come in and help. Today we will tell you all about a project
Education For Ugandan Pupils
that aims to help Ugandan children with education and is organized by
@achimmertens
on behalf of
@yohan2on
.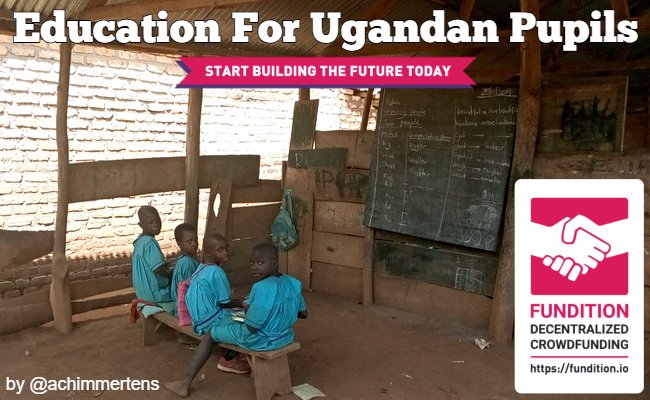 In Bugeywa region of Uganda, many children do not attend school due to their financial situation. 50 of those children are orphans with no parents or guardians. There is a New Hope School located there and a non-governmental organization Education for All Ugandans that aims to help the less privileged young Ugandans through supporting their education.
@yohan2on
is doing great work with these children so
@achimmertens
decided to help by creating a Fundition project. The goal here is to produce future self-sufficient and responsible citizens that will impact nations of the world through availing the less privileged Ugandans with all the necessary support needed for their education.


Big goals are producing e-learning center, a reading library, and to improve the study environment. The school charges an average of 10 SBDs as school fees for every pupil for the whole academic term that runs for 4 months. A total of 621 SBDs is needed to cater for a list of 50 pupils who are very much in need of this school fees support. The pupils also need scholastic items such as books, reading textbooks, pens, pencils, school bags, school shoes etc. Volunteering teachers are also needed so if you are interested in helping by teaching, contact the project owner for more information.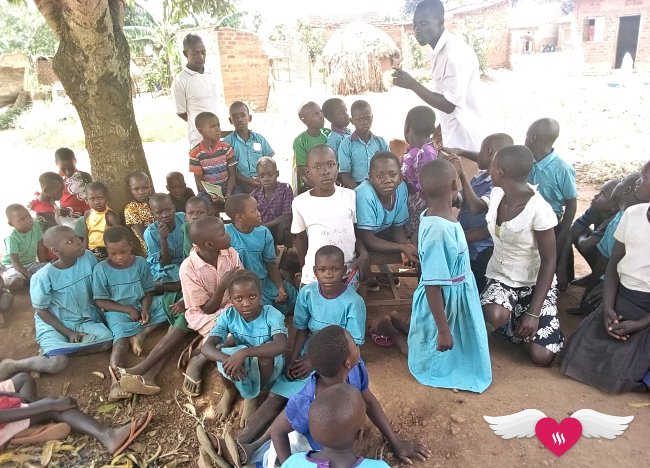 This project aims to collect $100 for supplies such as books, textbooks, pencils, shoes etc. while any extra amount will go towards other needed things like fixing the wooden school that currently has muddy floors. Your generous support will be very much appreciated and will greatly influence the lives of Ugandan children.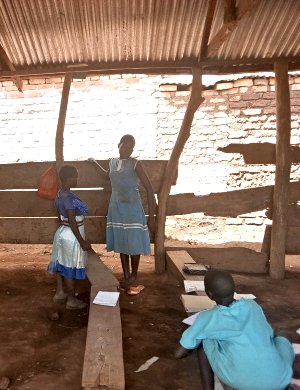 The project has already given us 3 posts with news and updates on spent donation. Textbooks and shoes have reached their destination and brought smiles to children's faces. 14 Backers have recognized this project as worthy of their support and there is still time for you to become one of them so head over to Fundition and support this project. There are even some lovely Backer rewards you can get, personalized thank you note or a song from the children. Sometimes, even a small amount goes very far and changes someone's life.


People who live in a modern western world often fail to realize how good they (we) have it. Life is simple, education is available, food and resources are there in front of us whenever we turn. What we spend on coffee or going to the movies is the amount that can completely change a child's life in Uganda by providing it with the necessary equipment for education and cover fees. We are happy that there are projects like this one so open your hearts and support it on Fundition. Change someone's life today.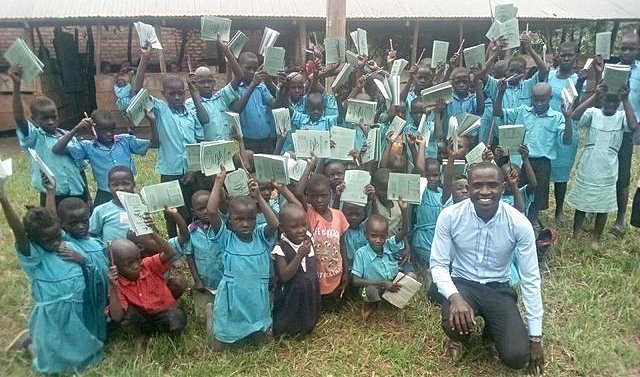 Start Building the Future Today with:

Join a community with heart based giving at its core