A lot of people call Thursday "little Friday" because the weekend is almost upon us and it is time for some rest. Have you been productive this week? Have you become a better version of yourself? We know who has been extremely busy and who is pushing a certain project to pass its limits. It is
@techtek
whose project
Teleports | More Steem Dapps to Android
is revolutionizing the use of Dapps. Want to know how? Read on...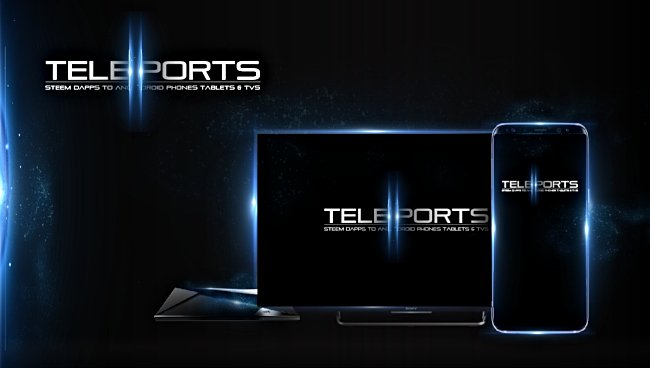 Image is owned by @techtek
We all know how steem is a story that is constantly growing and developing through various apps that keep on getting better and better. There is, however, a small problem. People are not on their laptops and computers all the time. More and more people are on their phones for the better part of their day and not all DApps have versions for Android systems. Here is where this project comes to the rescue and saves the day. The Teleports project creates and releases mobile apps. Dapps are displayed on site in a themed android app and users have an alternative way of playing and using the Dapp project, with the use of Teleports unofficial mobile apps.


The Teleports project is a revival of previously created Steemport project. They both have the same goal which is to bring more apps to the Steem blockchain. The renewed and refreshed project Teleports will make use of Android Studio which is more versatile. The project founder is in contact with the dapp makers which helps to get the best working unofficial apps and could result in official app releases. The released apps will be displayed on the Teleports website where they are showcased and made available for download. The apps itself also links to the Teleports website.
Released apps will be made compatible for Android phones, tablets and Android TV. This will bring Steem to the biggest screen in the house.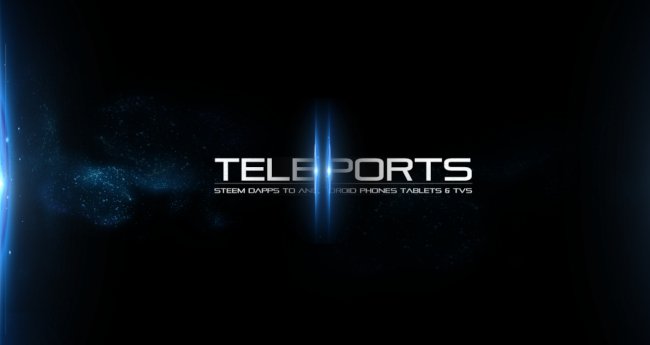 Image is owned by @techtek
This project needs ONLY $600 to achieve something truly remarkable. The funds will be used for the development of the project and the release of more Dapps. There are technical requirements needed such as Android phone, Android phone, PC etc.


Drugwars, Magicdice, and Steemmonsters will be the first Dapps included. The founder is working on customization, improving the apps/project overall presentation, and open-sourcing the project. There are already more than 70 Backers interested who have generously supported this amazing project and there is still time for you to become one of them.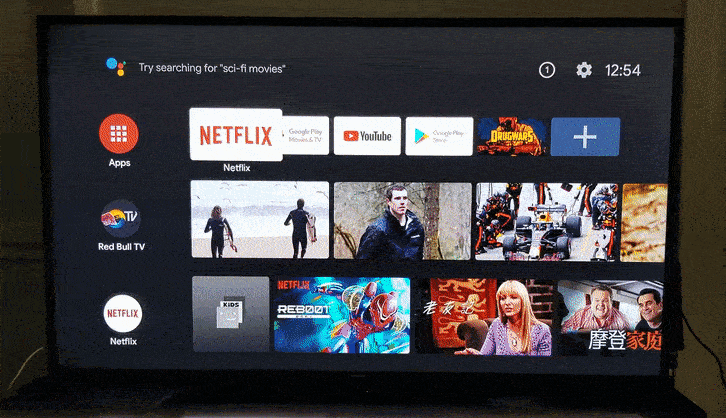 Preview on Android TV of the first Teleports App, Drugwars, owned by @techtek
There are Backer rewards
waiting for you!
The released Teleports apps are free to try but if you want to use them on a regular base and want to help the further development, you can donate 2 or more STEEM with Fundition or send it in a transfer to
@teleports
and you then are free to use it as often as you want. For just $2 you can use Drugwars, Magicdice or Steemmonsters as often as you like on Teleports and for $10 you can use the entire Teleports as often as you wish.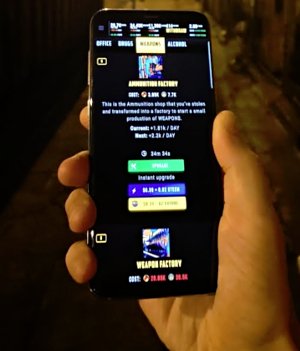 Image is owned by @techtek
Fundition is happy and proud to support such a genius project like this one. We have a soft spot for developers and are willing to offer a helping hand whenever we can especially when a DApp is designed to help promote other DApps and bring more users to the blockchain. Teleports will change the future, it will help Dapps to come to their new users and promote steem in places and communities that are waiting for something fresh and different. This is it. This is that something that will help people use products inspired and built on blockchain technology whenever and where ever they want. Android systems are taking over the market and it is only logical that DApps follow that direction. We have already supported it. Have you? Visit it on Fundition and open your heart, donate today.

Start Building the Future Today with:

Join a community with heart based giving at its core