The first 48 hours of your crowdfunding campaign are very critical. Some would say (us included) how they are the most important thing you will do. They will help you build momentum and get a good start and you can be sure that those first 48 hours will be a good indicator of how the rest of your project campaign will go.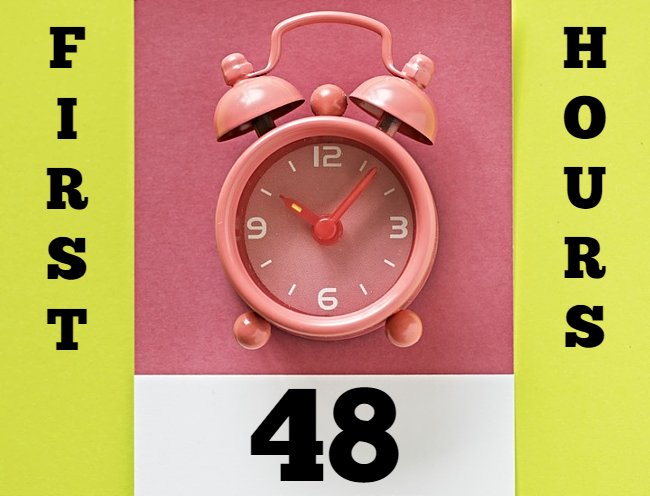 CCO image, Pixabay, author: rawpixel, adapted for Fundition
The first 48 hours can make or break your chances of having a successful campaign. Those first two days will be hectic and they should be because if you do them right, you will have less work later on. We do not mean you will have no work, just a lot less. This is why pre-launching or pre-planning is extremely important. If you are prepared, you will do much better than if you just jump into that water without knowing how to swim.


Make sure that you plan out everything or as much as possible so your campaign runs smoothly later on. Segment your market and make a good plan for your marketing activities you will be doing on a weekly or a daily basis. It is good to stay organized and to make sure you have everything in order, have everything on google drive, dropbox or some other cloud storage. Research your logistic and make sure your webpage or landing page is ready in time and with a spectacular visual.
Time flies and once your campaign starts, it will be easier for you if you are not under pressure and stress. To avoid that, create a good backbone for your social marketing activity by ramping on social media in advance and creating a positive buzz and expectation in your readers. It is important they feel excited and eager for your crowdfunding campaign to start. You can also use this time to collect and organize contact info from all the people you will soon reach. Create a mailing list and have it nearby, you will need it soon enough.

Once you hit that publish button and your campaign has officially started, it is time to invest as much of your time as you can into promotional activity in the next 48 hours. Create promotional posts on as many social media platforms as you can and make them shiny and interesting. Make them appealing and captivating. This is also the time to use that mailing list you made earlier. Inform your friends, family, associates, and others that your campaign has started.
Tell them what to do!
Be careful not to create boring and simply informative texts which people will read, do nothing about and forget as soon as they have gone through them. Your every e-mail and social media post should contain action words which will direct your readers to do something. You may divert them to visit your campaign, donate, share or get involved but make sure you tell them what to do. When sending e-mails, make them personalized but do not forget to emphasize the action you want people to take. Entice them with Backer rewards and special early bird offers. Focus on bringing as many people to your campaign as you can and make sure they have a feeling you are doing it for them, not for you.


Take this time to collect feedback and listen to what your readers have to say. A good way to do this is by creating a free online survey your readers can take. Ask questions about your campaign and try to gather information about key facts that will make it better. Is it understandable enough, do people get why is it important and do they consider supporting it and why.
Adapt and change if necesary
See if your project campaign is having the results you were planning and expecting. If it does not, think about why is it so. Were your expectations too high or are you doing something wrong? Adapt and change your approach if you are not getting what you want. Ask for help and collaboration from others, compare your campaign with similar ones and see how you can make it better. It is quite normal to adapt during the first two days when you get your first results from people so do not worry about making slight changes or implementations, upgrades and news are good because they are improvements that will help make your project campaign shine. Good luck!

Spread your love with:

Join a community with heart based giving at its core