"Not qualified."
I don't know about you, but when I see those words, they tend to elicit a lot of negative emotions — discouragement, fear, worry. And when they're given in response to something I truly care about, those words carry the sting of rejection and failure.
A brief background
In a recent post, I mentioned that there are no resources for stateless orphans - specifically families who are adopting stateless children.
If you're a recent follower, you may not know about how my husband and I came to adopt stateless twins. We got a call one day asking if we would help and a few days later, I was bringing home the twins - nicknamed "Squirt" and "Squish" for the purposes of this blog. You can find the whole story here.
Through the process, my husband and I realized how many children like our girls are left vulnerable to human traffickers because of their stateless identity (or rather, lack of any identity).
To say or not to say
In fact, you may notice that I never mention our daughters' statelessness in those first blogs. I was actually afraid to discuss it until we were able to get their birth certificates. At least we have some proof of their existence and identity now. And this is a reality for many parents with stateless children who are working towards or are stuck without citizenship - they feel vulnerable and alone.
REJECTED
The adoption process isn't cheap. If we were Malaysian citizens, it wouldn't cost as much but then we wouldn't be able to get citizenship for our girls either. This is an ongoing battle for Malaysian parents right now.
Even though a fundraiser was started for us on YouCaring (which has since shut down), we are still a long way from raising the funds we need to finalize the girls' adoption/citizenship. So, I downloaded an "adoption kit" that lists various grants available to adoptive families.
Again, and again, I'm finding out that we're not qualified.

Not only is this discouraging, it makes me feel like somehow, I did something wrong. But what I've come to realize is that doing the right thing doesn't always mean checking off everyone's boxes and following the normal, accepted procedure.
So what's to be done?
At first, I was inclined to sit and feel sorry for myself. But obviously, that wouldn't do much in the long run.
I realized that my husband and I aren't the only families in this situation ...
I started The Stateless Project with the hopes of raising funds for emergency situations. But why not use it to help other families like us too? I reached out to a couple families I know and asked if I could design a card specifically for them. Not only could they send it out to family and friends, 100% of the proceeds would go to them for adoption/citizenship expenses.
Current progress
Because we've only had a few orders, I've been splitting the proceeds between the two families, the emergency fund and us. Our proceeds are currently being put back into the project to cover the cost of printing.
We've also started reaching out to private individuals to explain our situation and see if others can help us raise awareness about the lack of resources for those helping the stateless.
Thank you for all of your support!
Even though "not qualified" initially felt like a barrier and even a reprimand, it's turned out to be a challenge to face and overcome! And the support and encouragement from fellow Steemians (like @em3, @chrisrice, @public-eye, @homescoolkidz, @charitycurator, @myreader and @creativecrypto) has been super motivating!
So here we go ... one step at a time!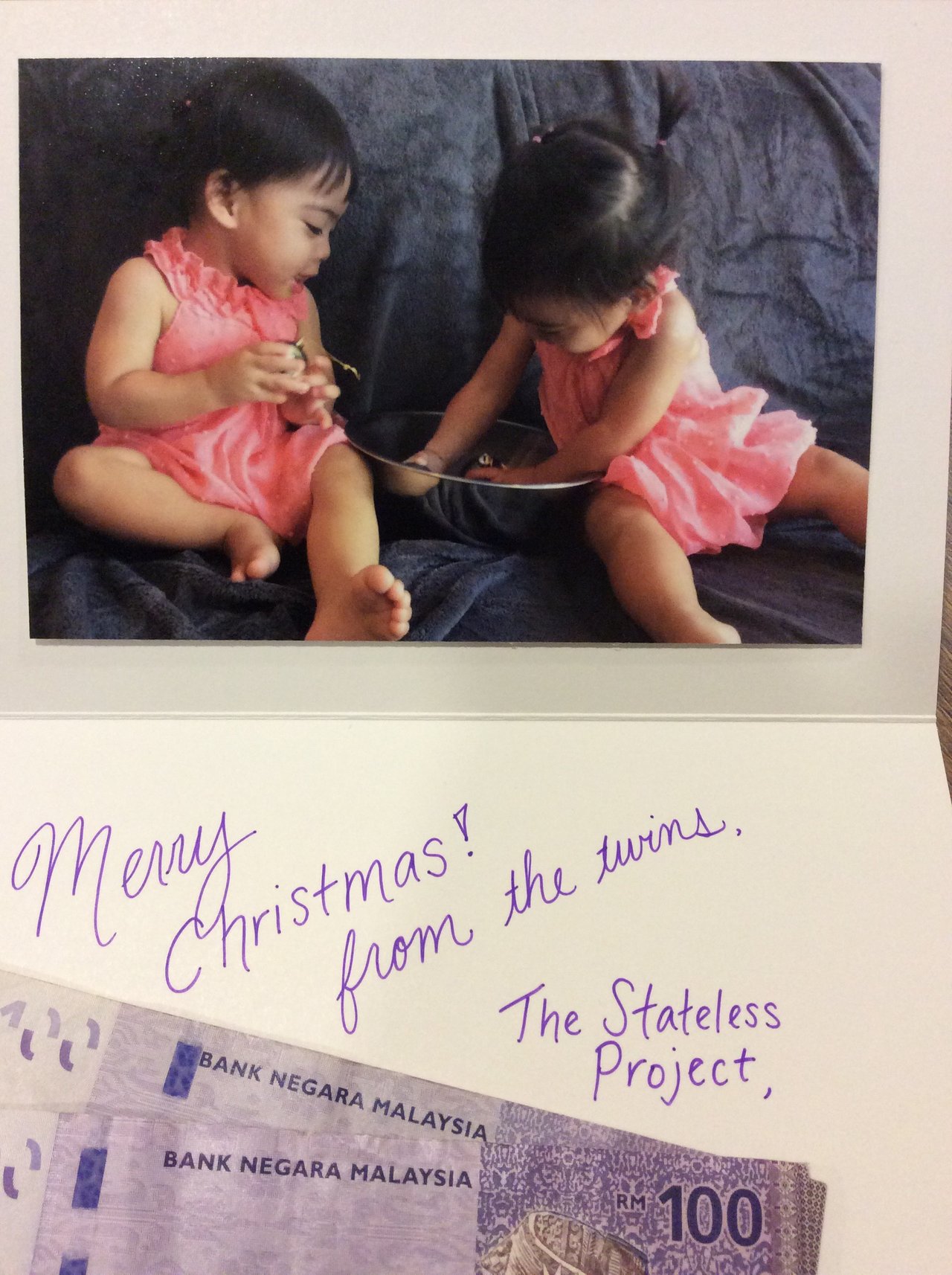 Posted using Partiko iOS