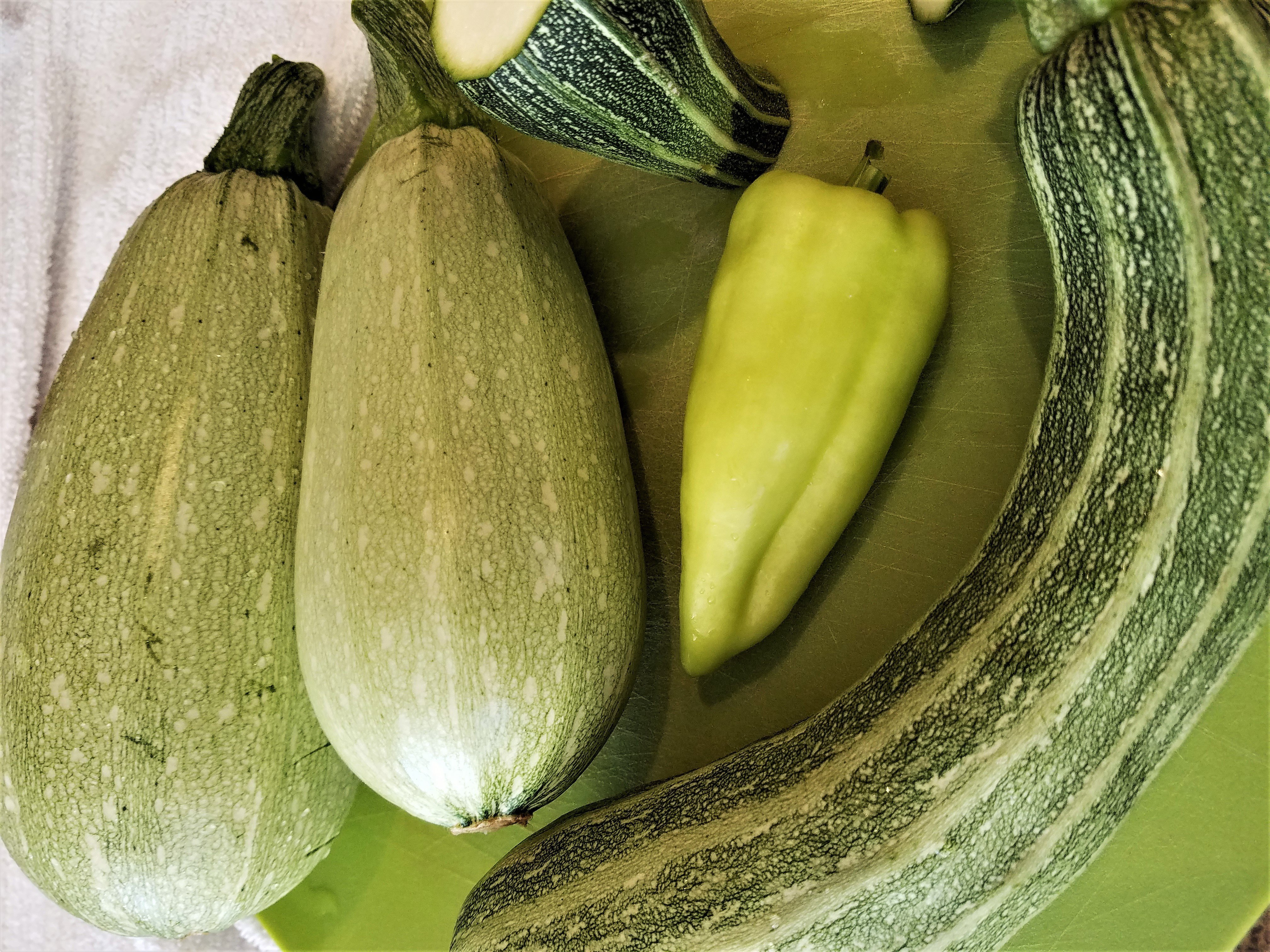 It's Halloween, so I'm making an extra post this week. I won't post much next week.
Alert readers (all 3 of you) might remember that I posted during the summer about summer squash. We call them zucchini here and the garden produces a LOT of them. Now that summer has turned to autumn in our hemisphere, my children get excited about Halloween. They get to dress up in costumes, collect some candy, and carve pumpkins into jack-o-lanterns.
So we found some nice looking orange pumpkins.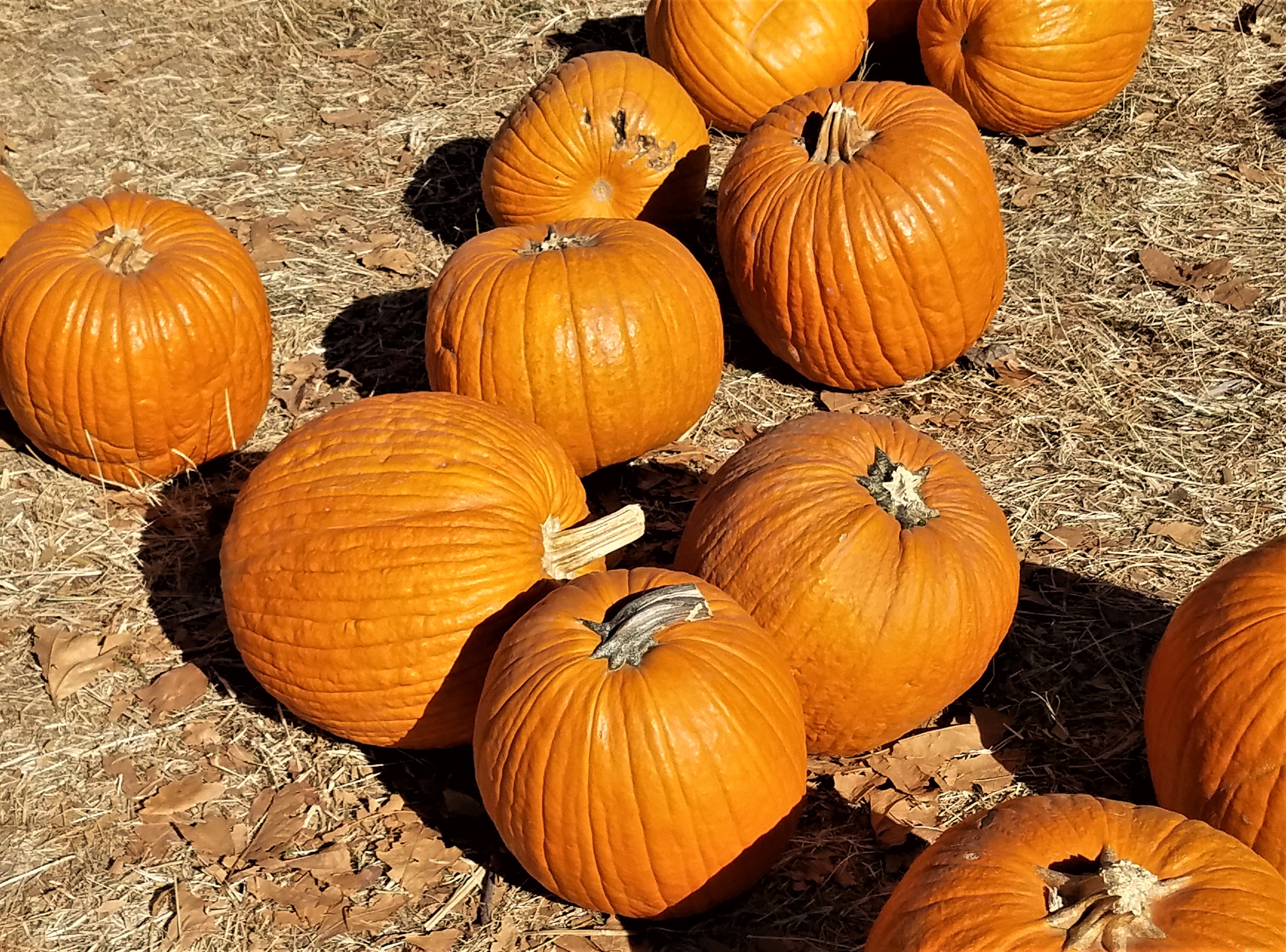 And my kids picked out the ones they wanted.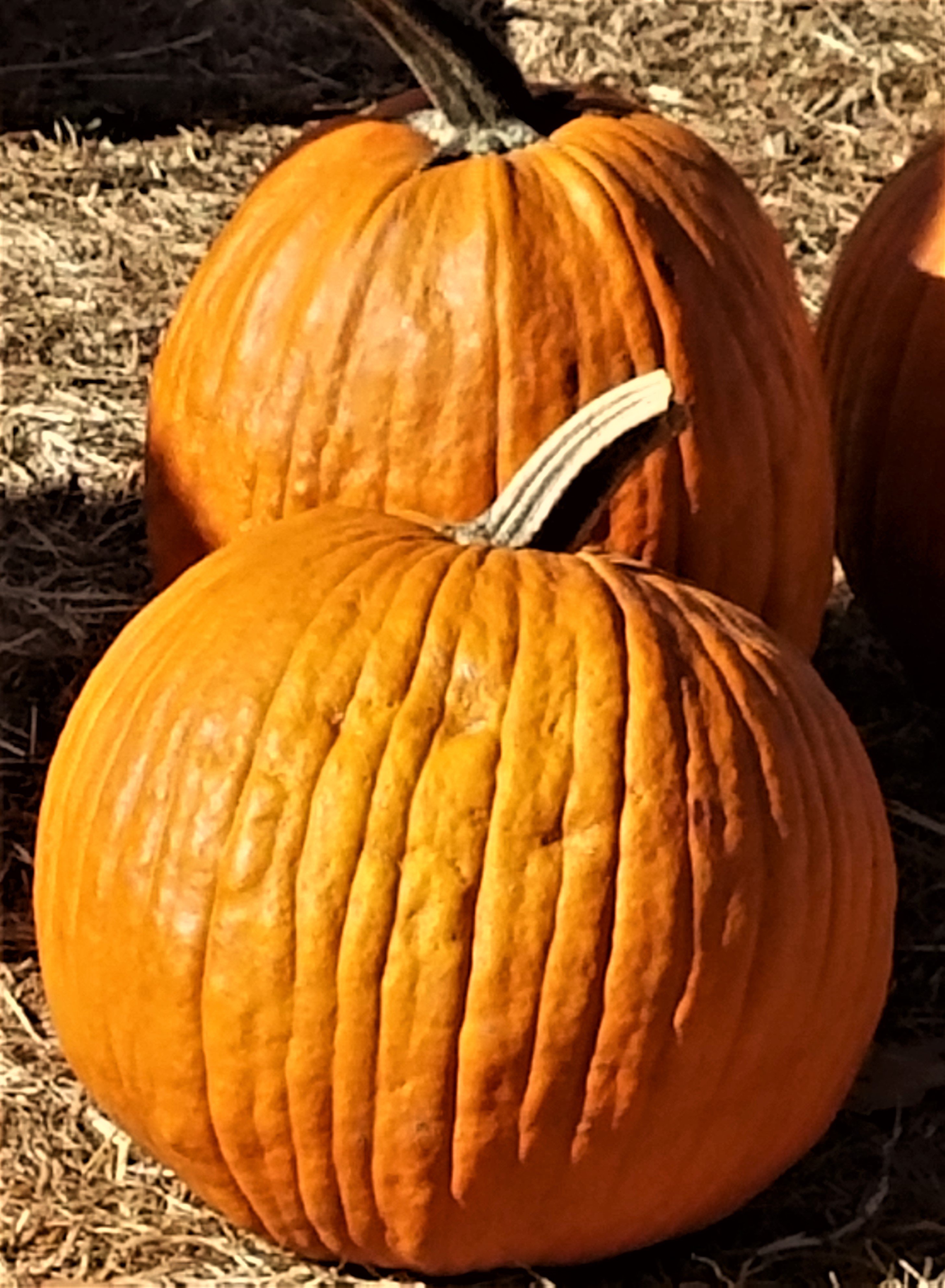 They started carving. In previous years, I've helped a lot with the carving, but now they are old enough to do most of it themselves.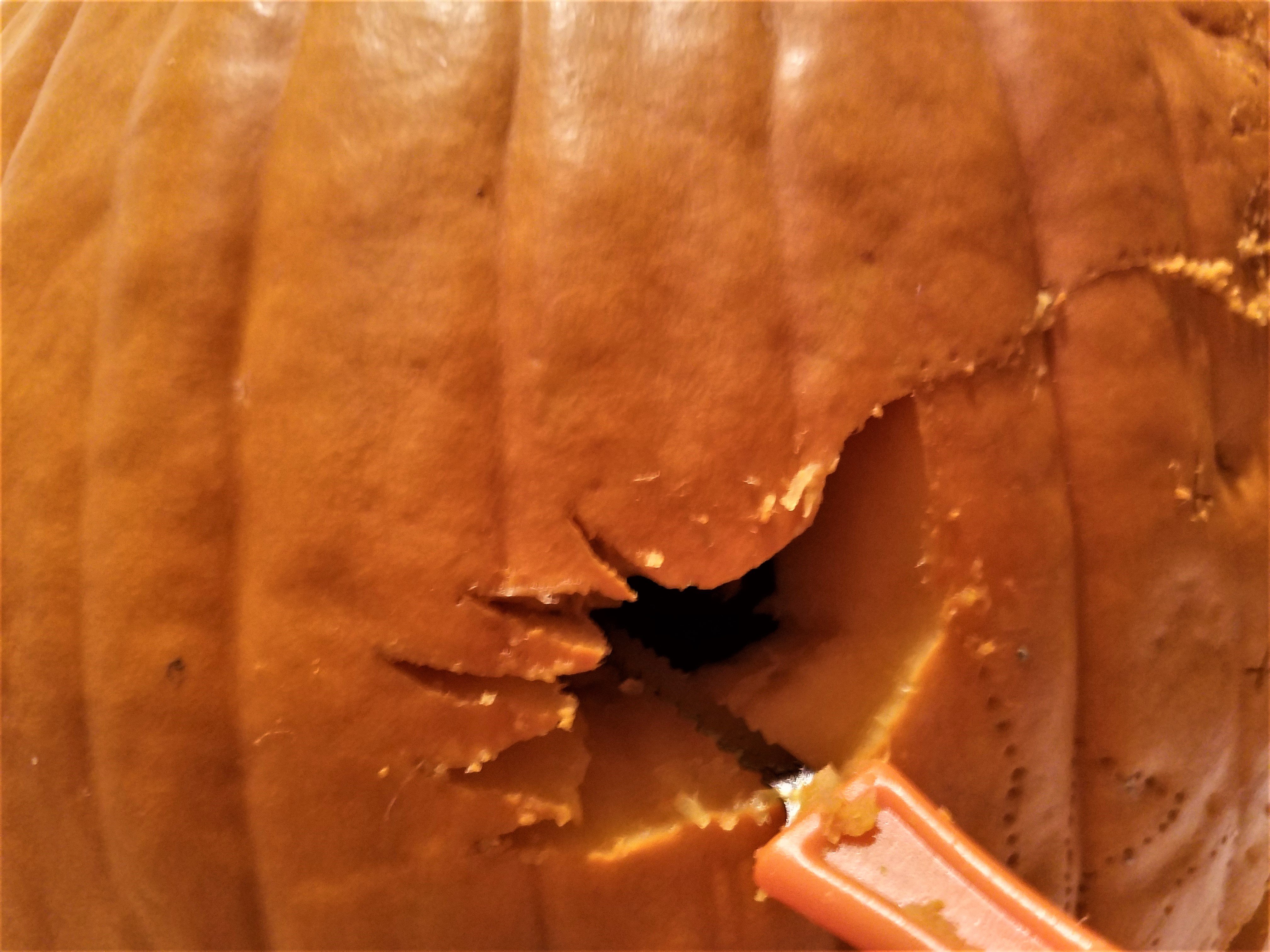 I left it to them. So I decided to use the time carving my own squash…a summer squash (a.k.a. zucchini) I've been saving all these months! Astute readers (all 3 of you) may recall that I posted about summer squash during the summer.
Upon seeing me carve up a zucchini, all my kids could say was, "Dad, you're so weird. If our friends saw that, they'd think we were weird, too."
"They'll think you're cool," said I.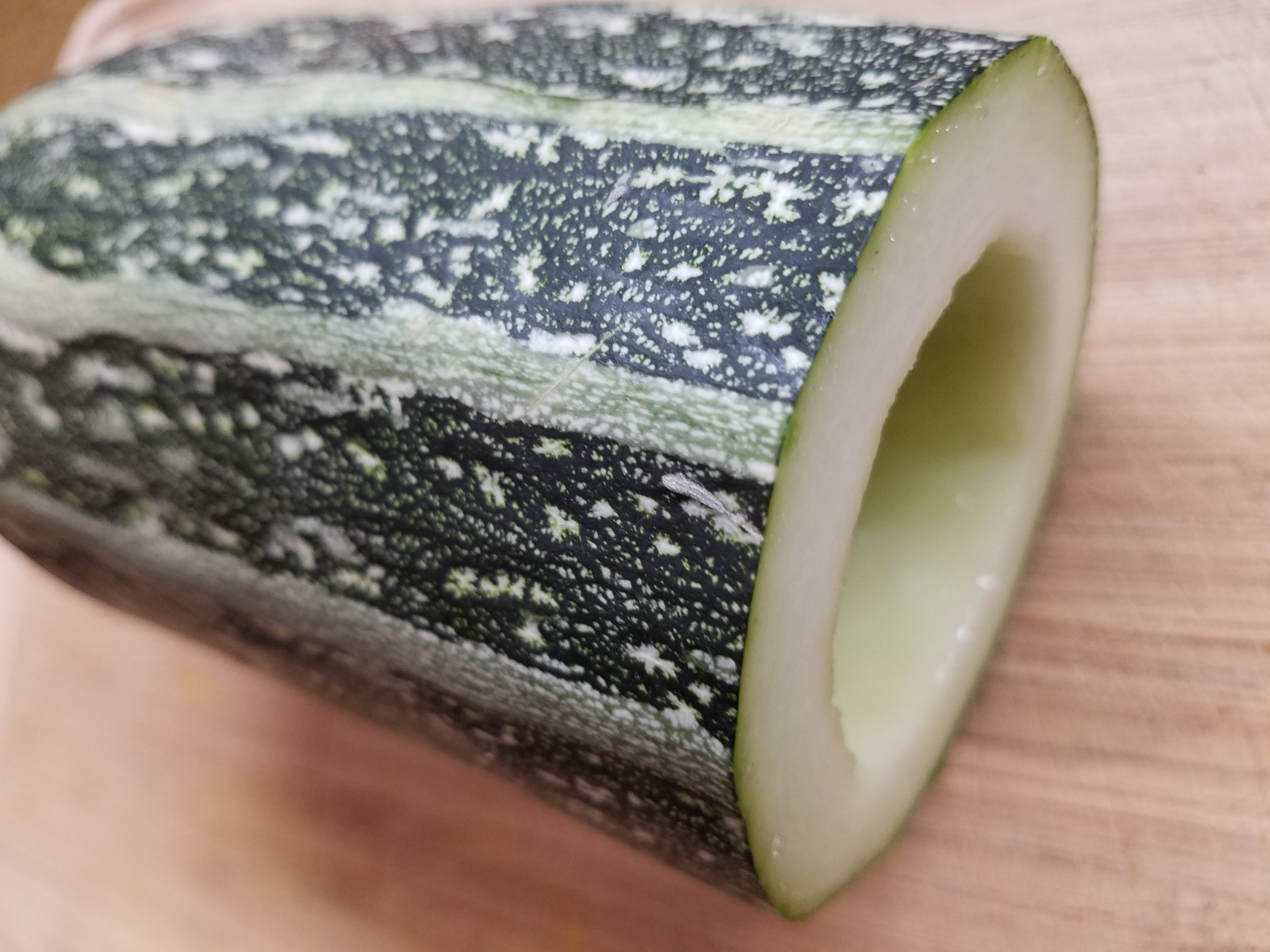 First, I hollowed it out. That's simple, because these are much softer and wetter than pumpkins or winter squash.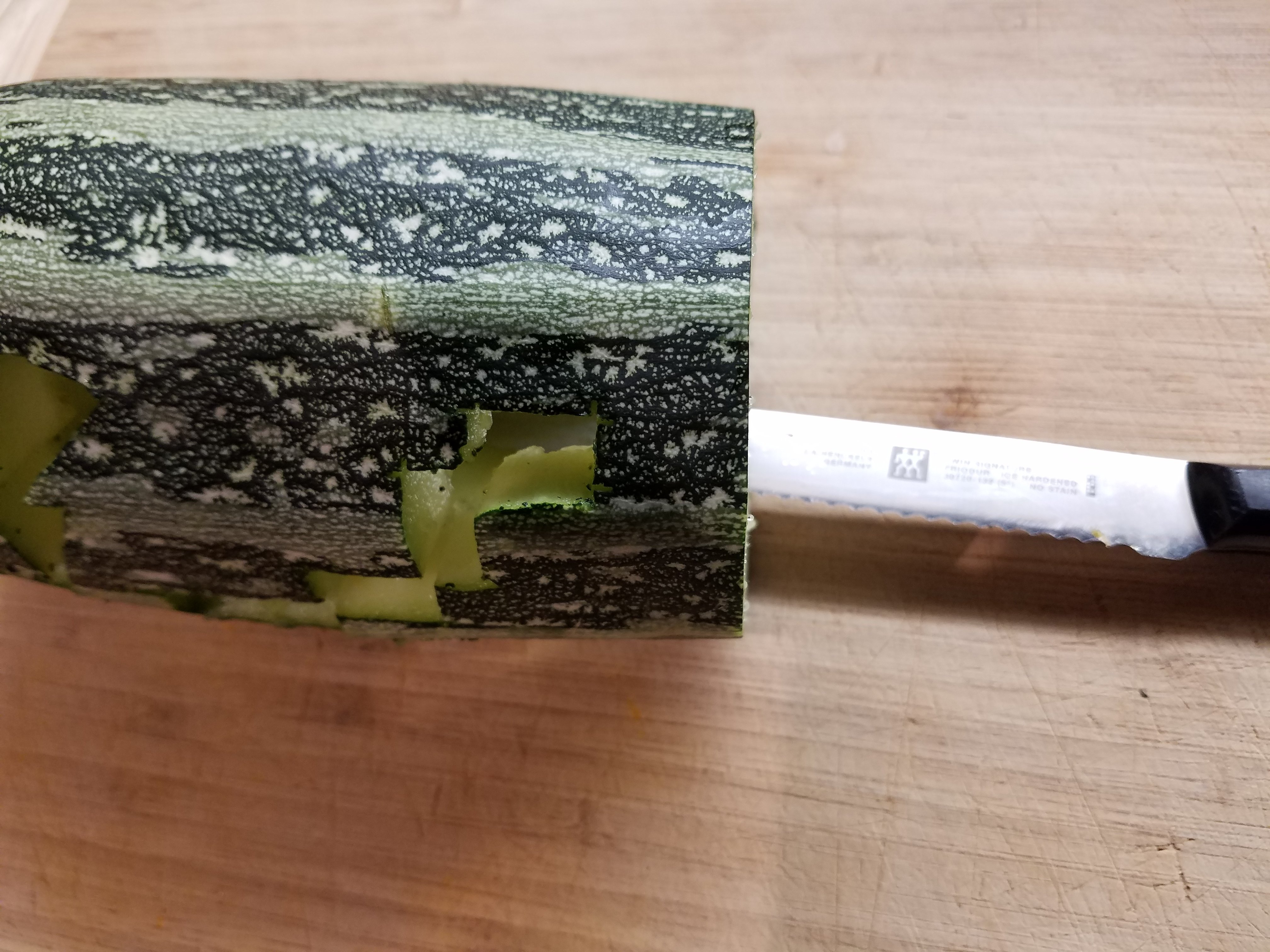 Next, I began making a design with no idea what it would become.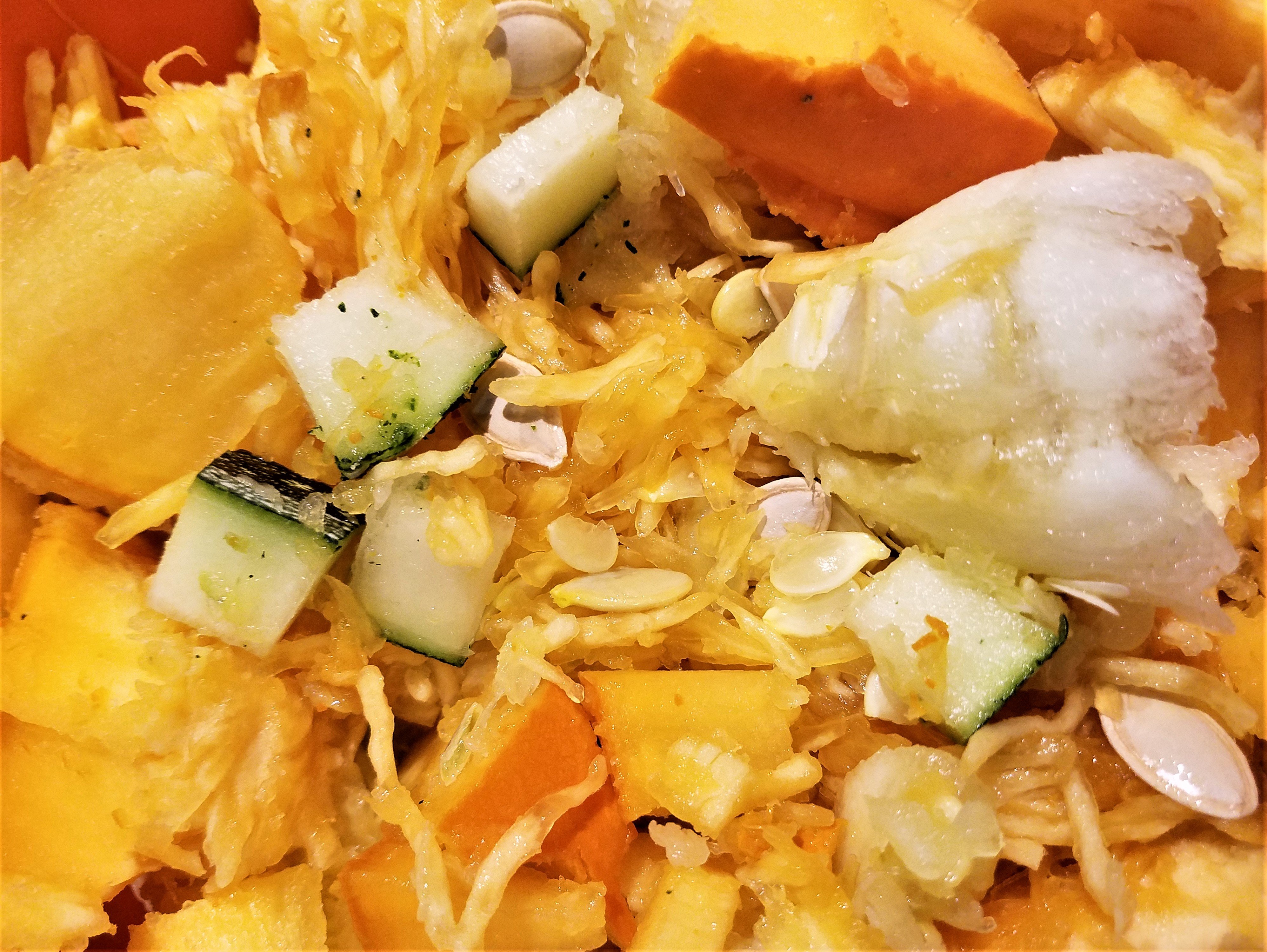 Even the waste product from pumpkin and zucchini carving looked good enough to eat. In a good year, we'll roast some pumpkin seeds, which are quite nutritious. Other years, we don't bother sorting through the squash trimmings to find and separate all the seeds.
My squash ended up like this.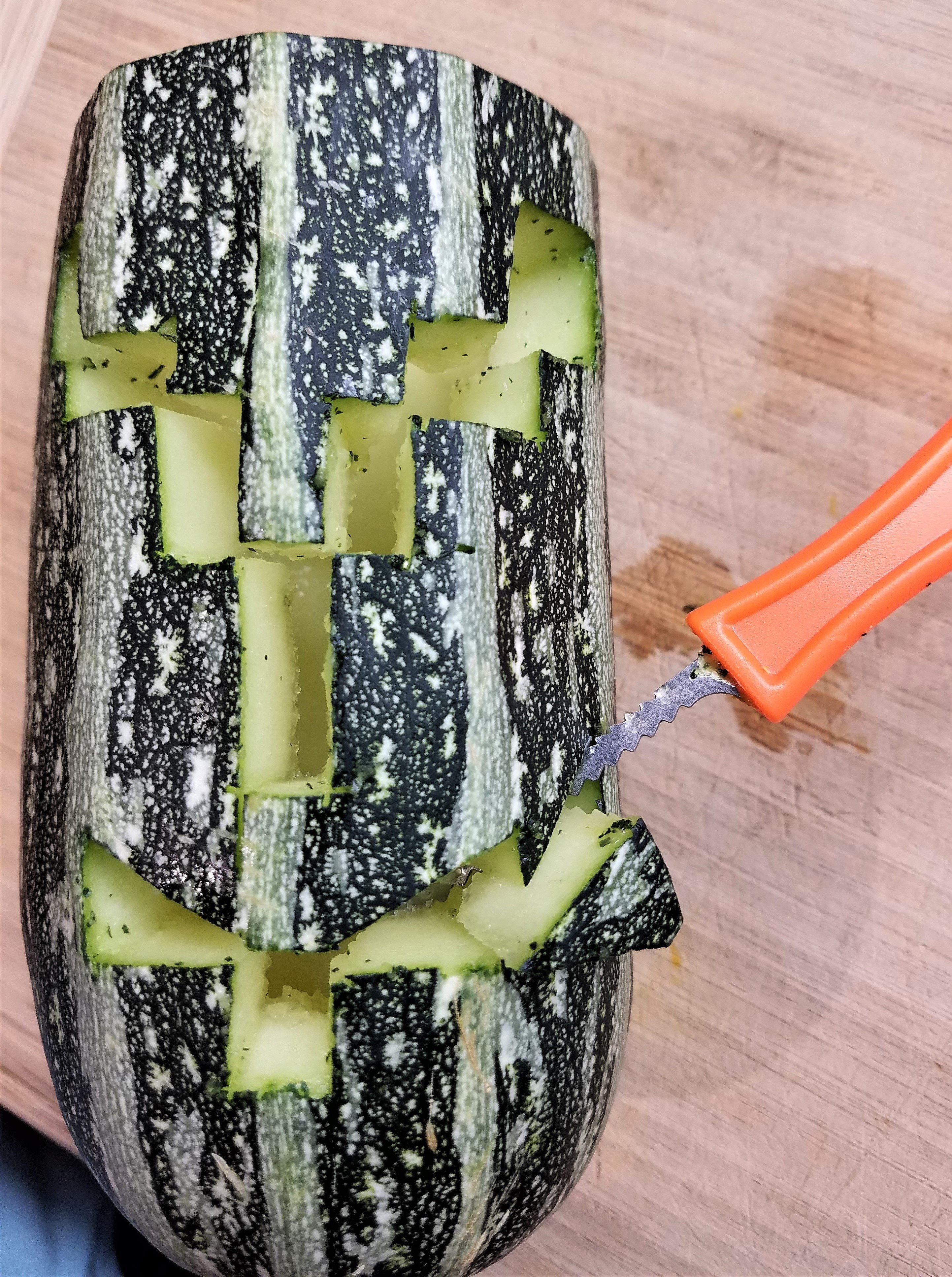 I had one of those 'ice cube' LED lights, which fit well in the carved out space.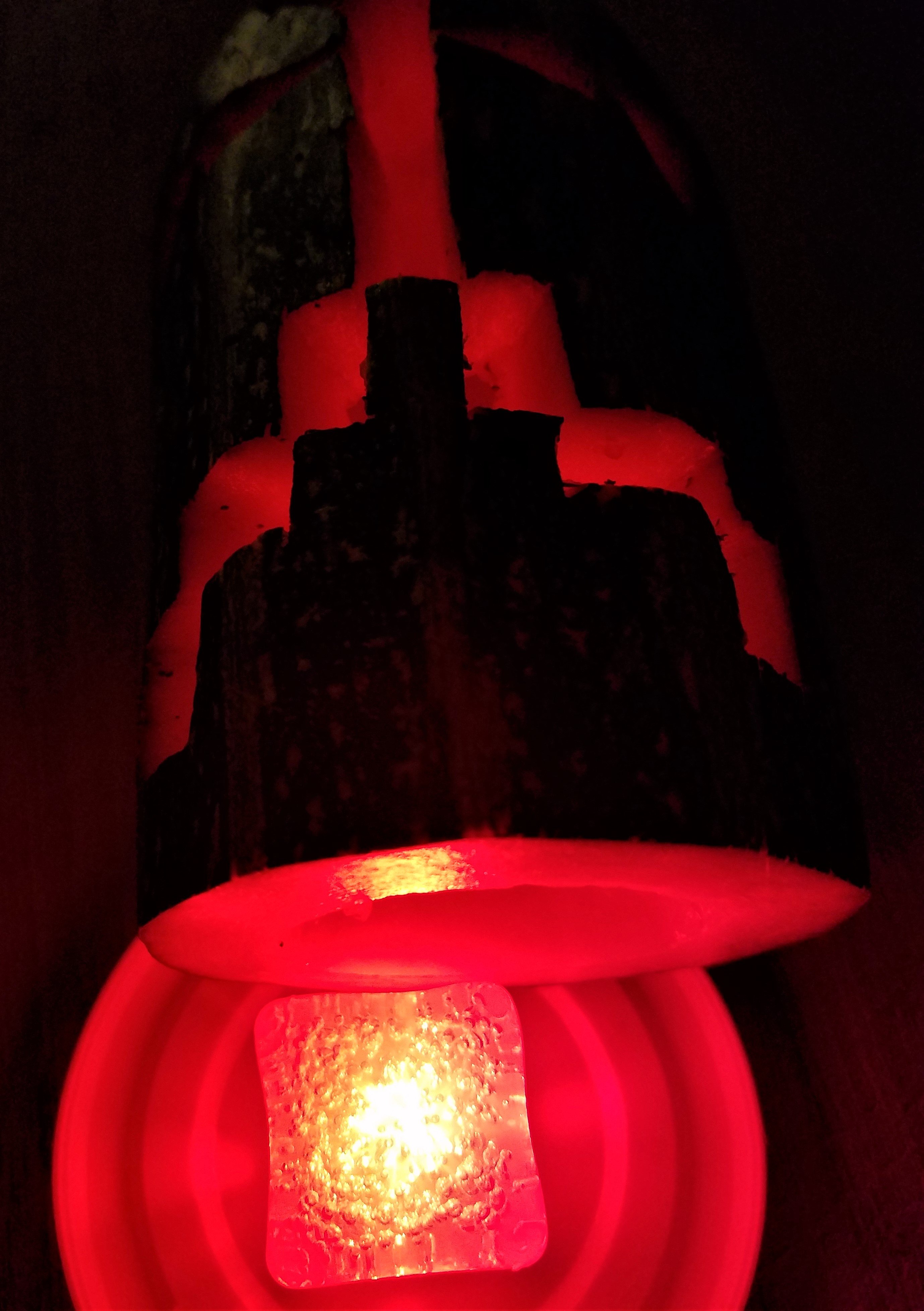 Behold the finished product. I don't know what the design is, but I'm pleased with how it ended up.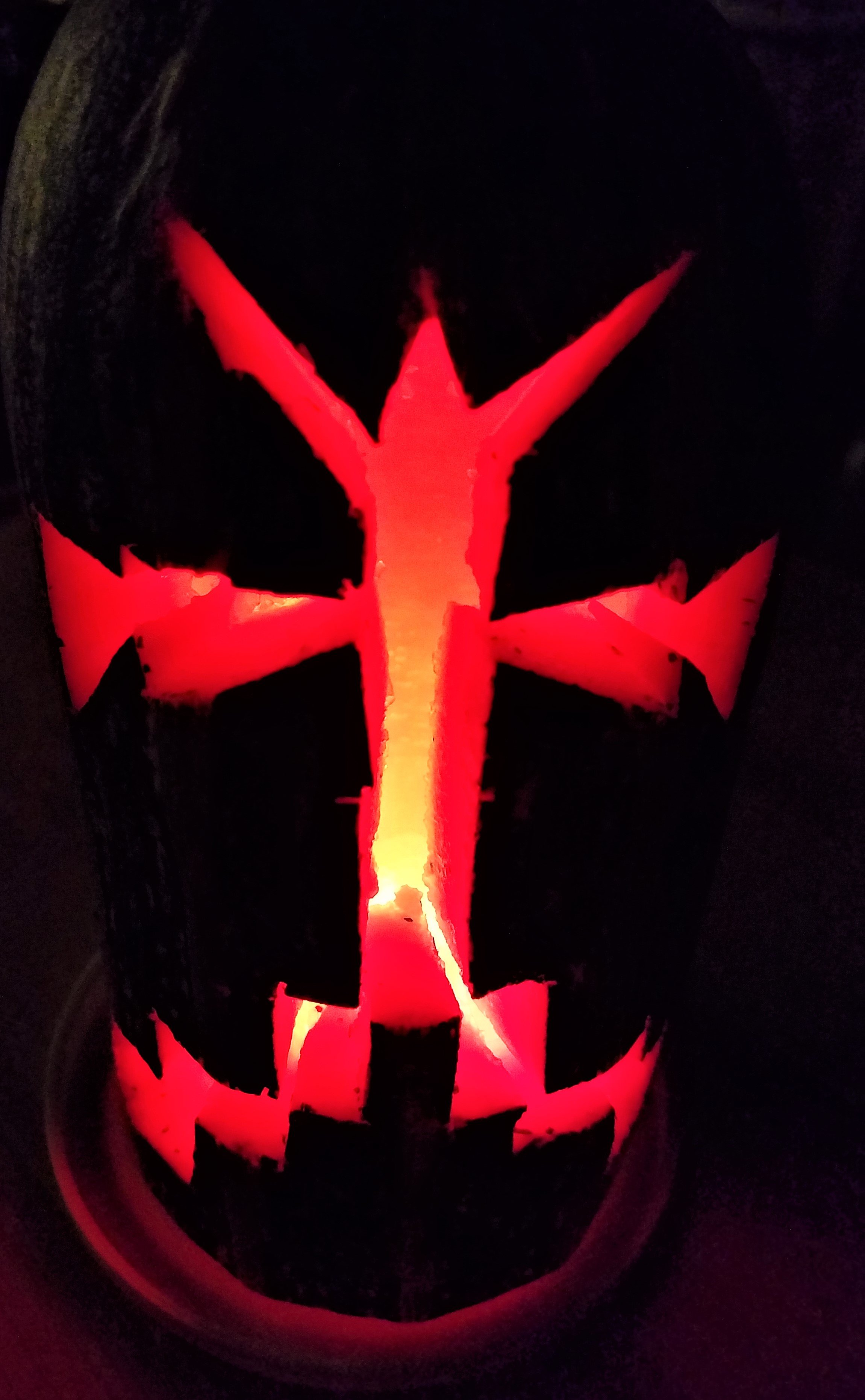 Not sure what it is, but I like how it looks. My kids told me privately that they think it looks cool also. But they warned me not to display it outside publicly, since their friends will think it's strange to have a carved zucchini on the doorstep. Reputations are so important these days.
So I told them if they're not home early on Halloween night, I'll carry this around the neighborhood and show it off. I might even put a leash on its neck, strap it to my shoulder and have it start talking like Long John Silver's ventriloquist parrot. But more likely, my kids will plead with me to keep it at home and well out of sight. It's still served a purpose because I had a lot of fun carving this year. At least I can entertain myself.