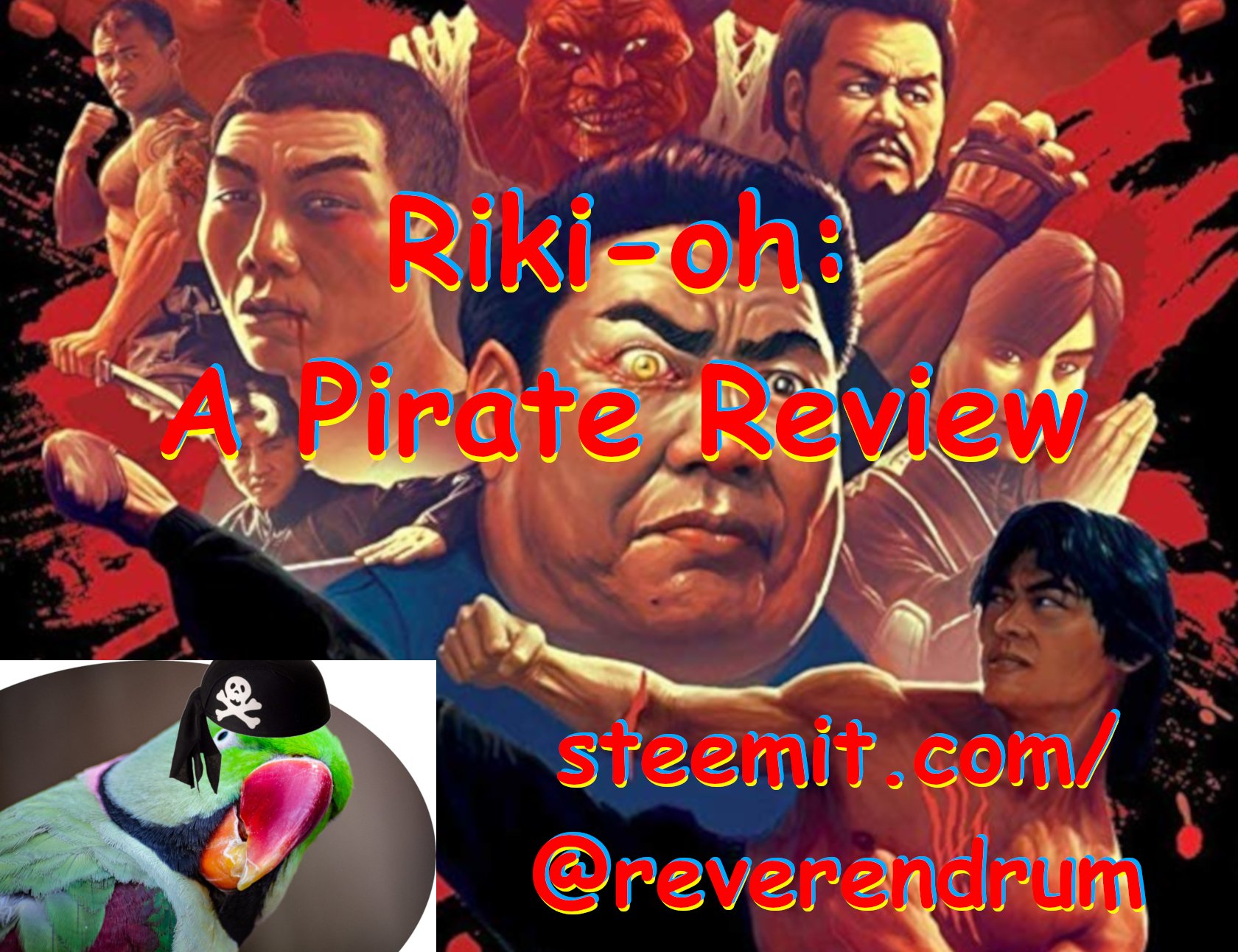 Ahoy mateys! Rummy Tum Tummy, beloved pirate caricature and world's foremost kung fu film critic, here with a brand new #PirateWorld #PirateReview for ya today. Me original plan was to tell ya about the new unicorn marshmallows in Lucky Charms, but I threw away me box before I could get pics, ergo I'll be doin' a film review for ya. Today, I'll be tellin' ya about Riki-oh: The Story of Ricky.
Now before I start, I should mention that this film be hyper-graphic. I'll be refrainin' from using any of that imagery, so ye parents can take the eyepatches off y'er lil' piratitos' eyes. Don't werry. (I'd like to apologize for subjecting Team Good to those gifs, however.)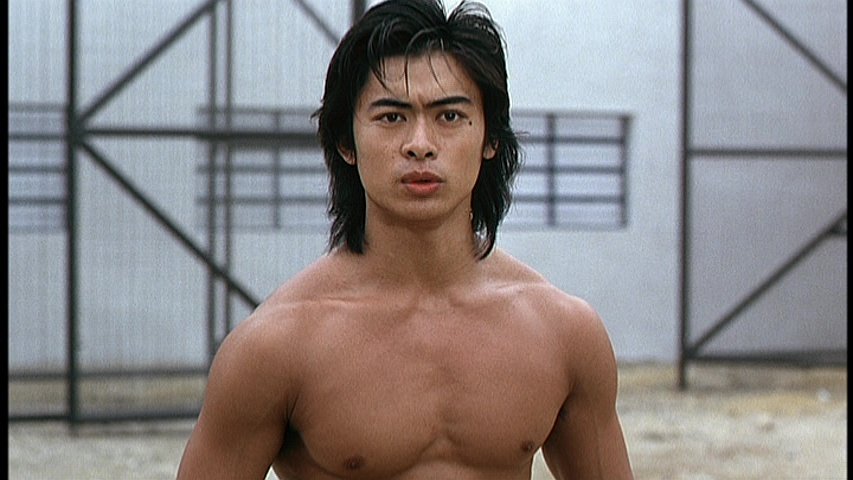 Riki-oh, the Story of Ricky is a great kung fu film filled to the brim with many of me favorite things, such as fighting, big eyebrows, bad acting, one eyed men with hooks for hands, and anti-drug propaganda. It follows the adventures of Riki-oh, a young man who lands himself in a violent prison ruled by a corrupt warden. Riki-oh must navigate his way through hostile waters to survive, and he is aided by his superhuman strength and qigong training. Riki-oh must eventually accept his role as "Prison Jesus" and help free his friends from the aristocracy.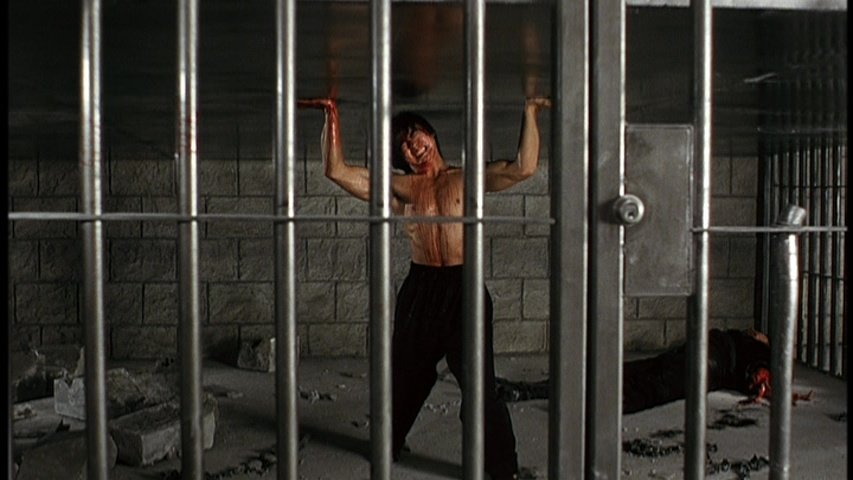 What I view as this movie's strengths, most other people would view as faults. This is why ye should trust in y'er pal The Rev instead of y'er fake friends who only want to lead ye astray. I have much better taste than those suits.
Where somebody might say "The acting is so bad" I would say "but it's funny". Where somebody may criticize the film's overuse of horrendous special effects, I'd counter with "but it's funny".
Me personal favorite character is the vice-warden. Can ye guess why?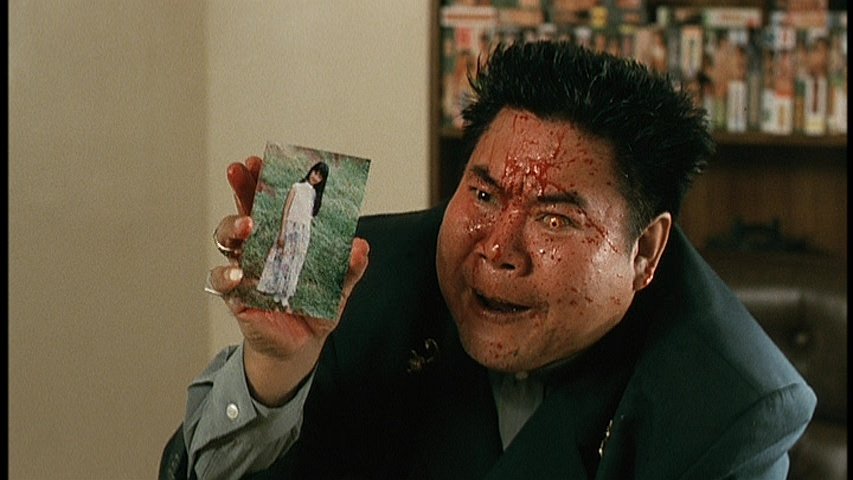 Where I feel the film does fall flat, however, is when it tries to explain Riki-oh's motives for being so gung-ho about snuffing out drugs. It feels rushed and unnecessary, although we do get a hilarious sequence about 75% of the way in where a crash test dummy is lazily thrown off a roof.
I give this movie a certified pirate ARRRR!!!! out of 10.
Be you my b-movie loving kin, typical blockbuster moviegoer, or snobby avante garde film "experiencer", I recommend sitting down and checking out Riki-oh: the Story of Ricky. Y'er guaranteed to have a chuckle.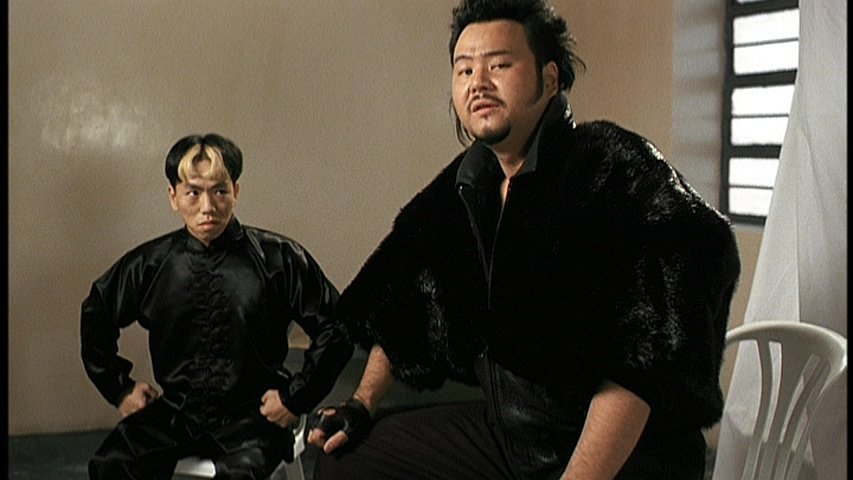 All images are from the film and subsequent IMDB page.