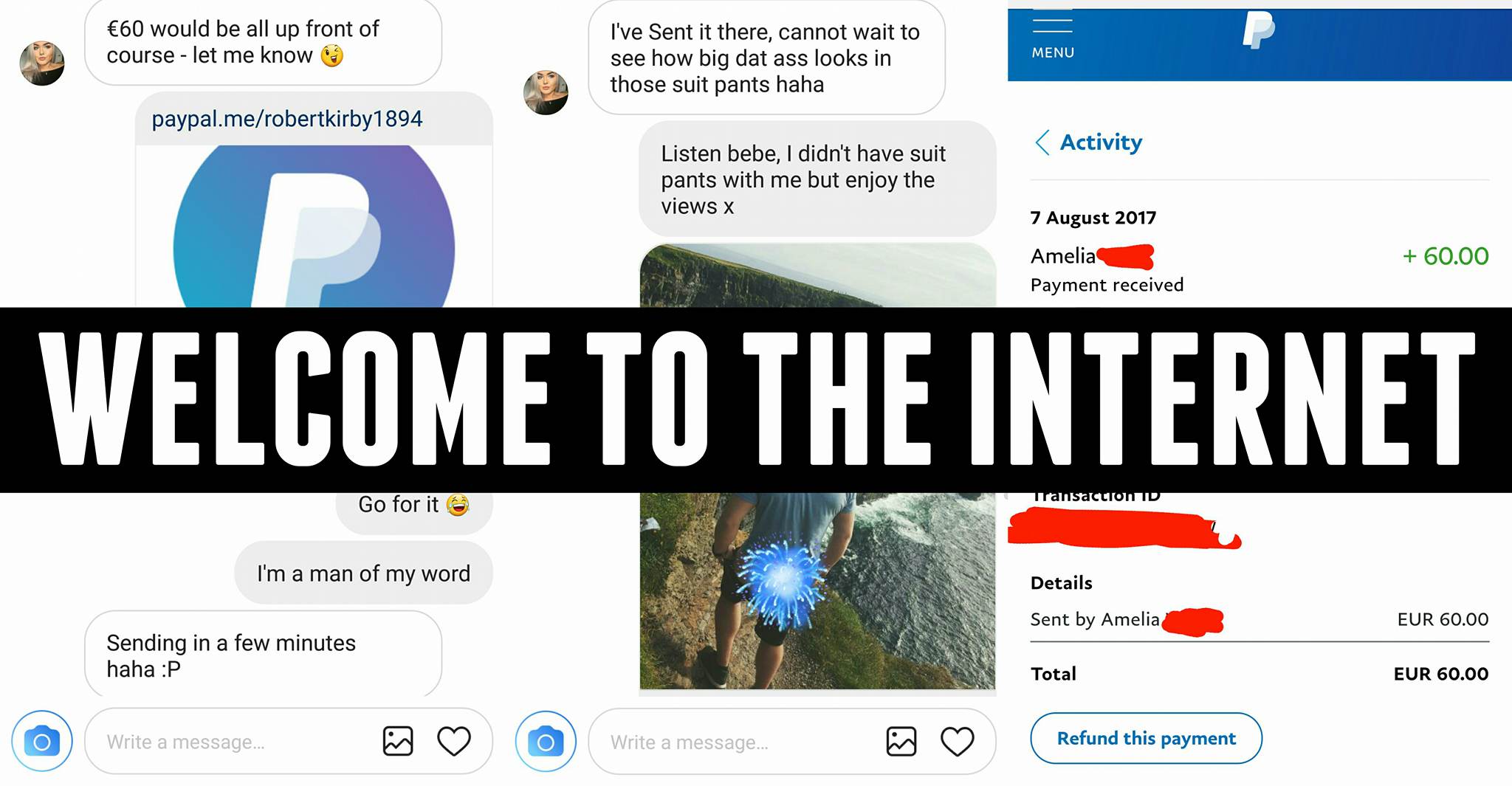 Over the years I've had plenty of weird & wonderful experiences on the internet but yesterday I received a requested message in my Instagram DM's which may have topped them all!
It was a message from a Woman (Could be a Man tbh lol) requesting a picture of my ass in suit pants and willing to pay money...... most normal people would of been freaked out and blocked said person right away.... but the entrepreneur in me thought otherwise!
At the time of the messages on Monday I was actually driving down to the Cliffs of Moher on the West of Ireland with my friend who was getting a right laugh out of the whole situation, we thought it was a joke to be totally honest !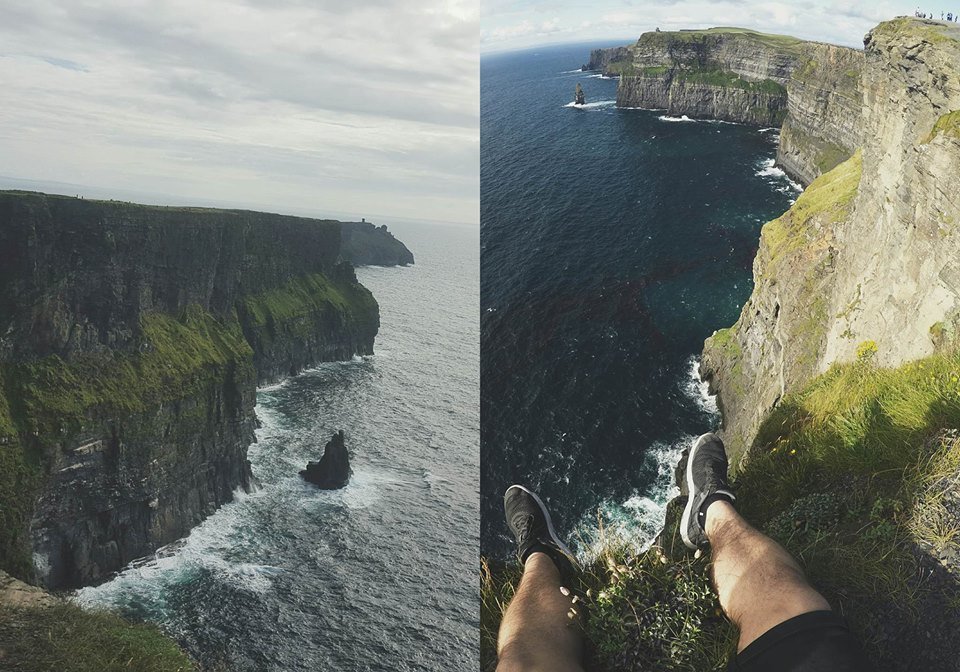 (pictures from the trip)
On the journey down I exchanged a few messages with this complete stranger negotiating a price, messing of course to see if she was actually willing to pay !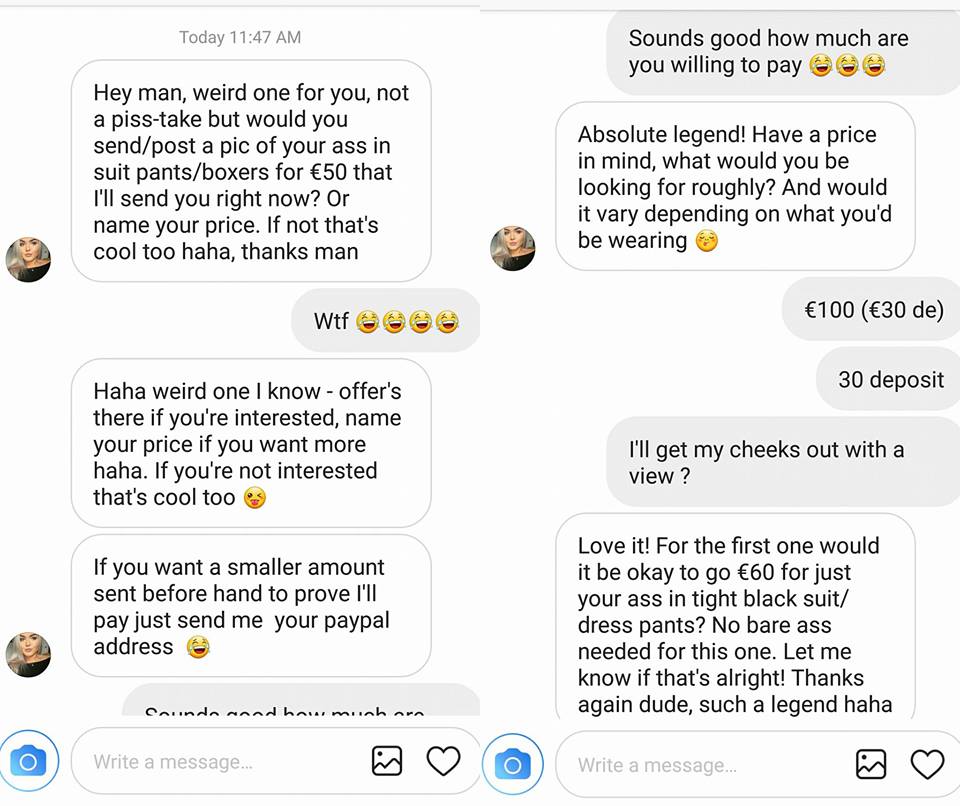 To me and my friends complete shock, I gave her my PayPal address and she transferred €60 ($70) to my account faster than I could write "let me know when you've sent it"..... we couldn't believe it !
I was never going to take a picture of myself in suit pants I thought that was weird but I had a better idea!
Since I prize myself on being a man of my word I done what any one else would, I gave my phone to my friend pulled down my shorts in front of Ireland's wonder of the world, 700 feet up from the Atlantic ocean on the edge of a cliff and demanded him to take a picture..... even with a group of tourists only meters back haha!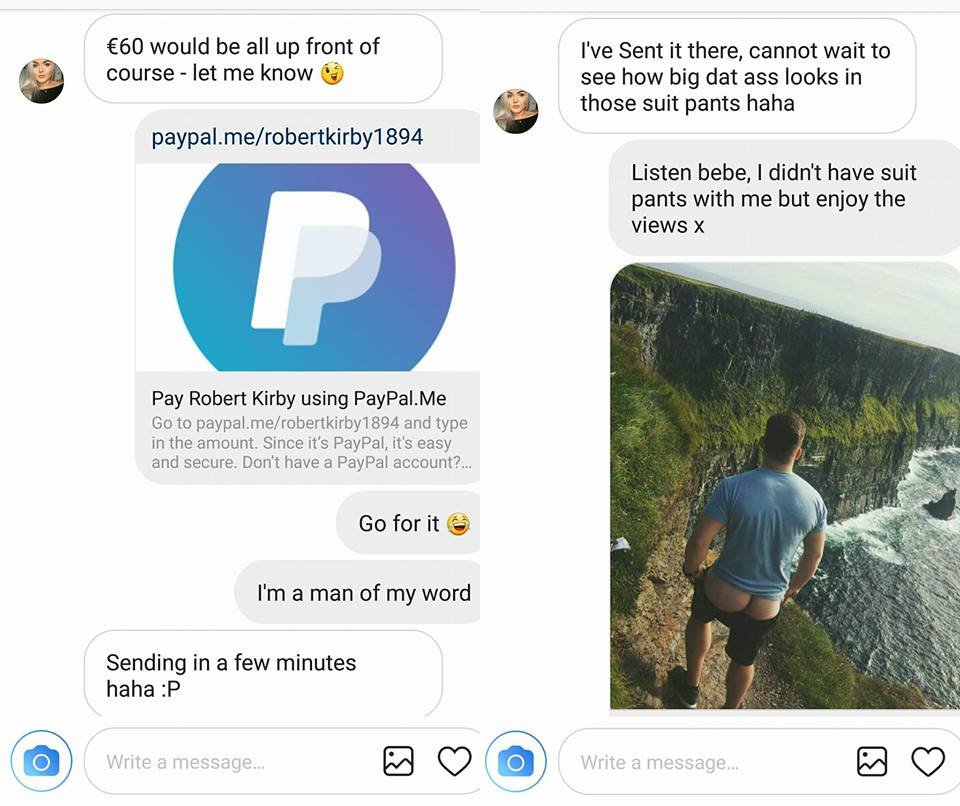 Screenshot of the PayPal transaction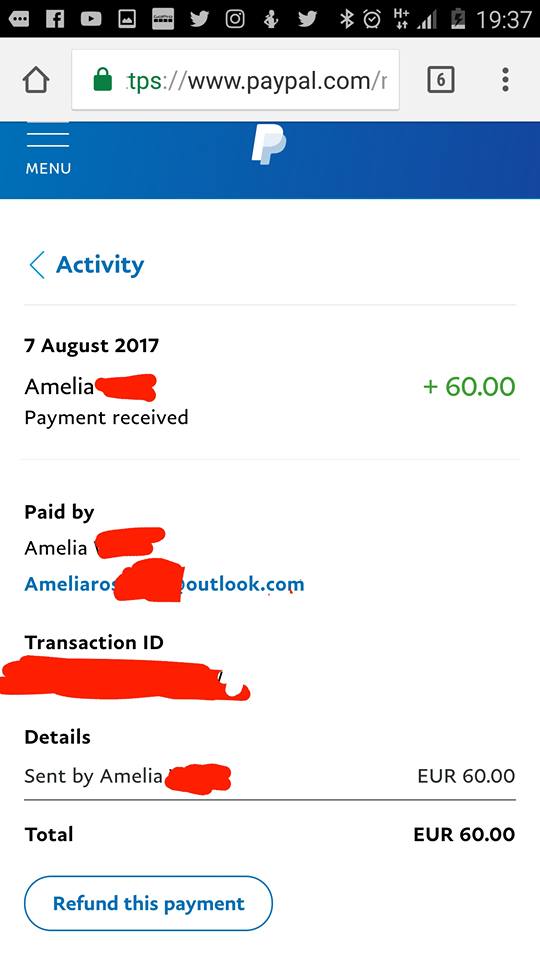 Wondering what I done with my new found fortune ? I bought myself and my friend Dinner in Galway before heading back to Dublin after an eventful but strange day to say the least !
Moral of the story is there is you don't have to be a beautiful woman on Instagram to get paid for pictures of your butt, you can be a short fat hairy leprechaun to!
Of course I couldn't publish this article without giving the good people of Steem the full picture for free <3 Enjoy haha
Follow me on Steemit and upvote this post, thank you <3
https://steemit.com/@robertk
Follow me on Instagram:
https://www.instagram.com/robertkirby1/