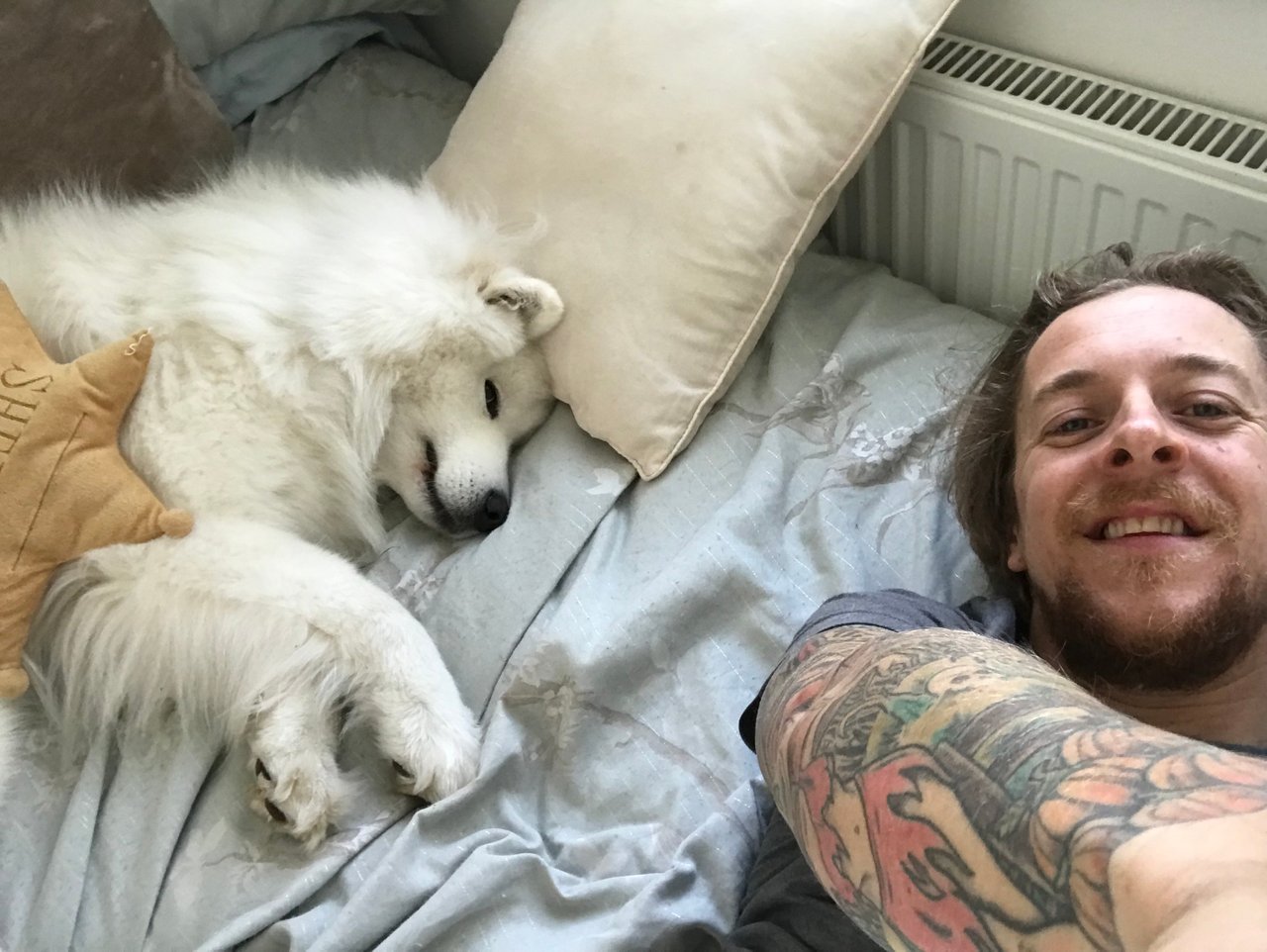 This is the look my Samoyed dog gives me when he stops for a breather during a pillow fight.
He makes some strange noises also in preparation for another outburst.
I put a load of pillows on the bed, and he throws them all on the floor as quickly as I put them back.
This game lasts until I can't be bothered any more, so yes Solomon wins every time.
I love him x
#dogsofsteemit #dailypetphotography @curie @steemit @Steemitcentral
#Samoyed #Samoyedfans #Solomonthesamoyed #Solomonsamoyed #Puppy #Cutepuppy #Life #Travel #Adventure #Solomon #Samoyeds #Dog #Dogs #Puppies #makingfriends #bestfriend #puppyvideo #love #friends #puppies #bestfriendsforever #art #photography #animalphotography #family #pets #watson #funny #cute #samoyedlovers #samoyedclub #samoyedoftheday #sammie #smilingsammie #cloud #clouds #fluff #fluffy