Hi all you groovy steemians,
I thought I would brighten your day with a little 7 Day competition.


You have all seen them in the workplace, the kind of signs that show, frustration, idiocy, or just plain confusing work speak (jargon)


So I thought, If you have an funny, weird or just plain confusing sign at your workplace, then post a picture of said sign in the comments and in 7 days when this post payout I'll collect all the pictures from comments and have a unbiased Judging Panel (3 members) from the Teamgood fraternity, pick a winner.
The winner will be notified by memo and in a post once the judges have picked a winner


To start you all off, I'll include one from my work, that I made a few months ago, this one is special to me, as there are lot of linguists at my workplace that use this particular coffee machine, so I made this sign to:
a) Stop me endlessly cleaning up split water from incorrect usage.
b) Annoy the Linguistic Professors
Now this was actually what I wrote as my brain decided to forget what a reservoir is at the time...oh well.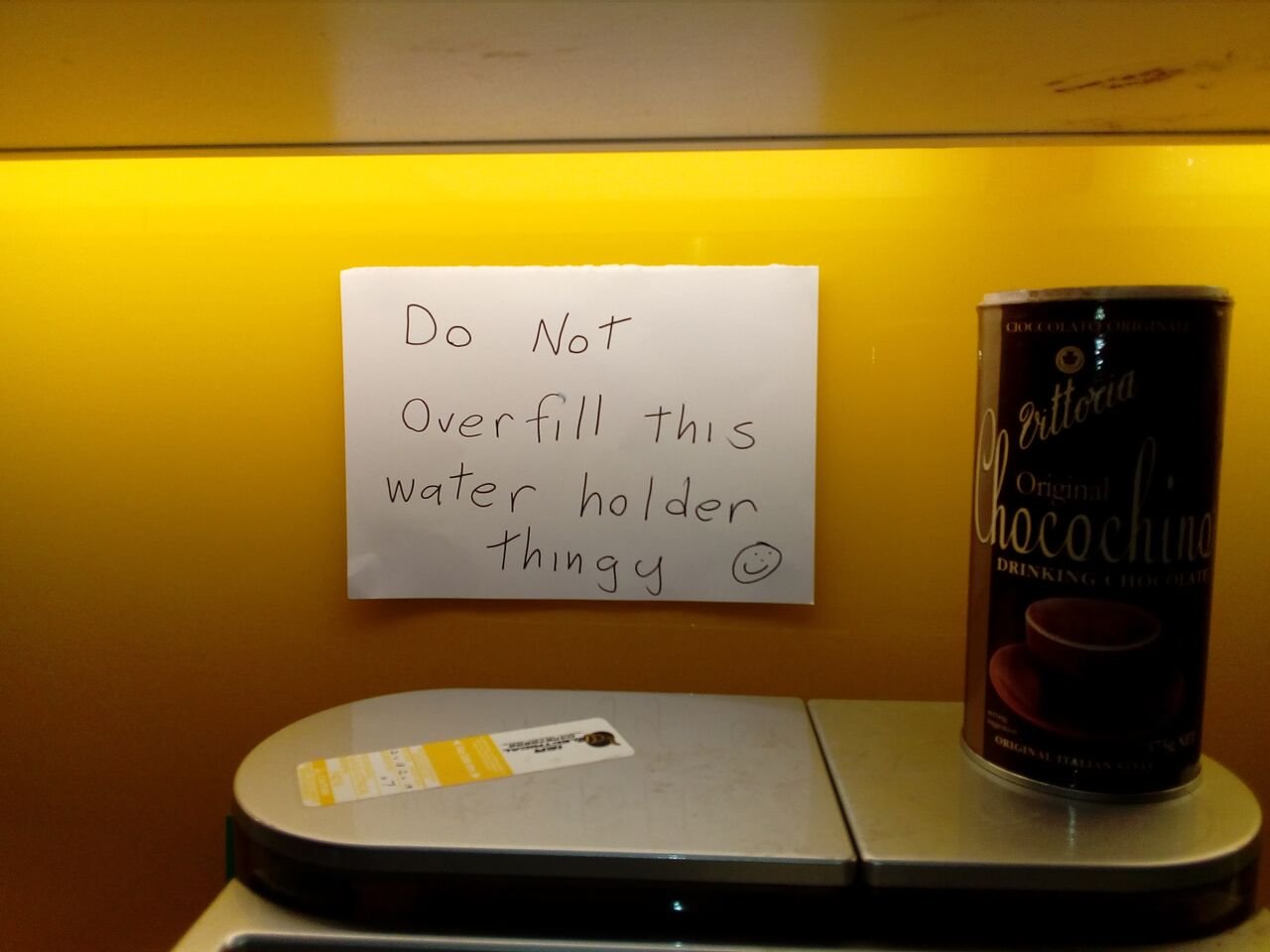 RULES: (as always)
Competition runs till post payout.
You must have taken the photo yourself. (or can confirm originality)
NO Plagiarism (reverse image lookup will be used).
Judging Panel's decision will be final.
NO Plagiarism (image theft will be instant disqualification)
Have Fun !!!