To everyone jumping on board this wild and crazy month of blog posts about men's shoes, thank you!!
What a grand adventure in exercising the 'funny' muscles: Take some pics of shoes, share them with the world, and do your best to make it hilariously entertaining, enough that people from all over the world join you in making funny memes, delightfully encouraging comments (that's you @bettyboob and my Indian brother @letyouread, along with @lydon.sipe who's been with me here since the beginning (feels that way!))
All the engagement and hilarity, passing over 1000 followers, distributing Steem to resteemers and commenters, LOL 😂 all because of shoes man!
Yay Steemit!
For making our lives even more fun and ridiculous than they already were 😊
TODAY'S SHOES!:
Here's a hint: You're gonna LOVE them!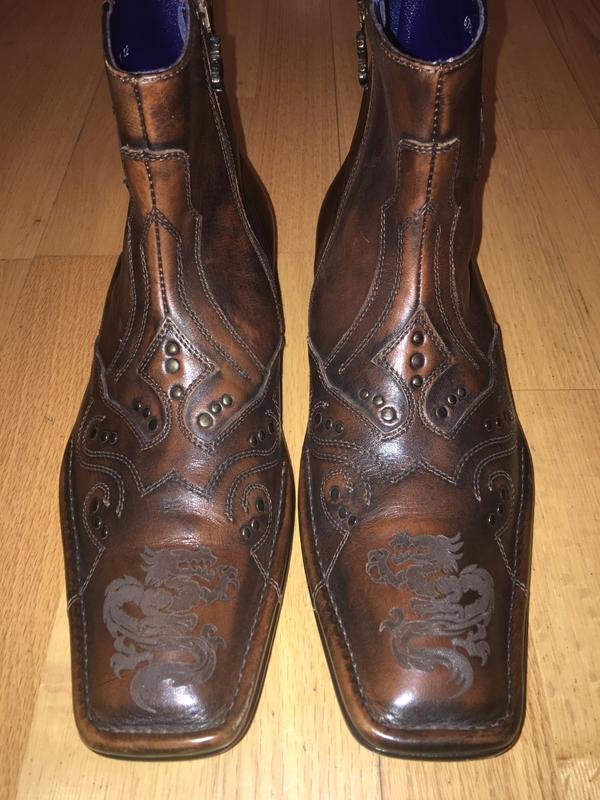 GLORIOUS!!!
If these boots could talk, can you imagine what they would say?
This is SPARTA!
Then with a mighty kick, these boots would dispatch a fucking clown 🤡 into a bottomless pit.
One that did not contain colorful balls to play in.
One teeming with angry snakes 🐍, infected with many venereal diseases and anxiety over looming tax audits.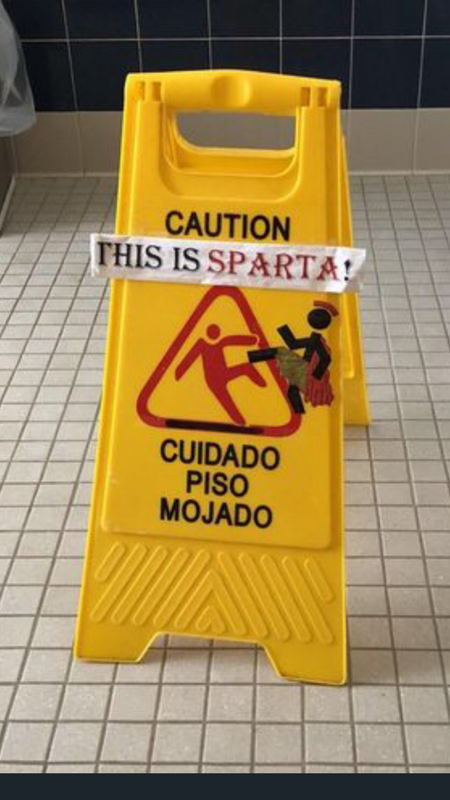 You'll read a post tomorrow about the heroic snake who delivered the final death blow to the stupid clown.
He's been given the honor of being made into a pair of my shoes.
Last snakeskin shoe of the month tomorrow!
Ever a fan of one of the street names for heroin (the white stuff you inject in your arm after cooking it in a shitty black spoon, not the heroine Wonder Woman - Although, I suppose you could try to cook her in a spoon too, but I wouldn't recommend it), Mark Nason drops another Dragon on us.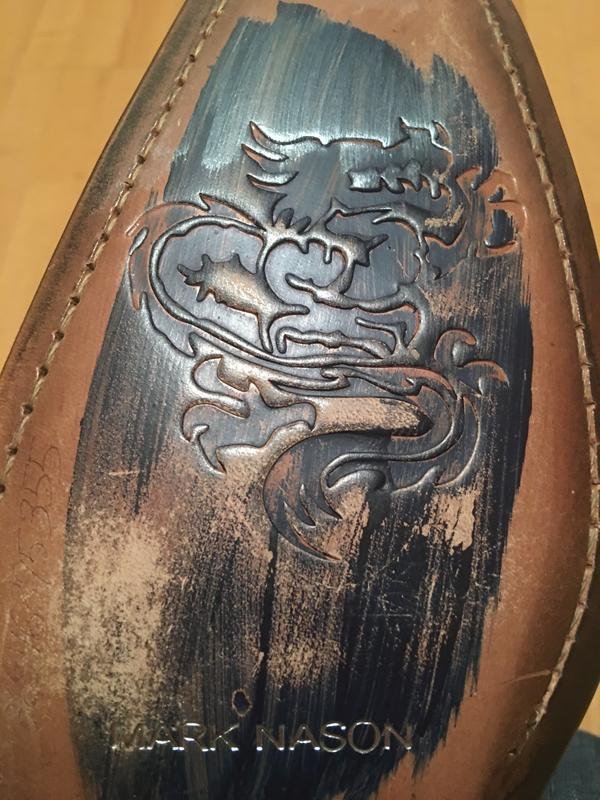 The side profile of these shoes are as gorgeous as ever: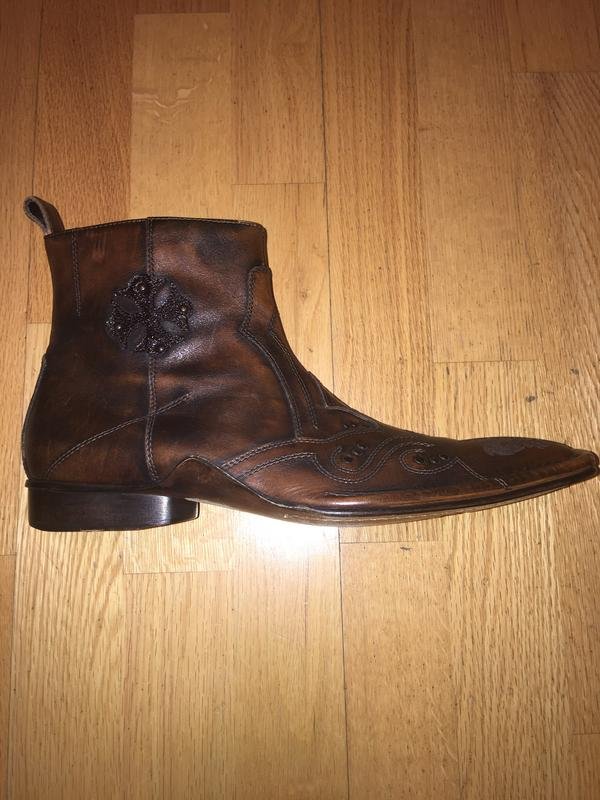 Tremendous, classy, comfortable, and comment inspiring footwear; everywhere, all the time.
Mark Nason's
Everyone should have one.
Or two... They're shoes!
And shoes are awesome; no matter where you are in the world, if you buy one, you always get one free 😀
Have a wonderful day Steemit,
Check back tomorrow for some absolutely killer Snakeskin Shoes!