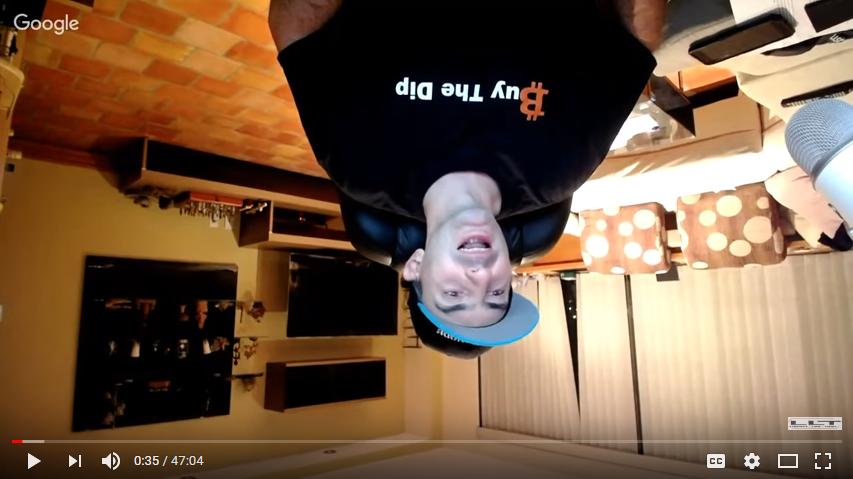 Tone Vays went to extraordinary lengths to convey to viewers of his, Trading Bitcoin show, that the price of Bitcoin has been turned on its head. Seriously, I have not doctored this image. You can check out the upside down Tone episode for yourself here.
Of the technical mishap, the Bitcoin trading expert said, "I didn't do anything different, but for some insane reason, my webcam is showing me upside down. And I have absolutely no idea how or why, because the last time I used my computer I was streaming as a guest on the hyperwave channel and my camera was not upside down."
Well, at least this 'Tone flip' gave Bitcoiners something to smile about during the 'price flip' ... and perhaps an opportunity to 'buy the dip'.
image source


Original article posted here: Tone Vays Turns the Bitcoin World Upside Down
For more Bitcoin related articles, visit BitcoinToTheMoon.com