Hi freinds!
There are a few things you can do when it comes to taking care of your dog, this is what am going to talk a little about.
TALK WITH YOUR DOG AND GROW A RELATIONSHIP.
Pets or dogs are very social creatures. They need to associate(or interact) with their owner. A good time spent with your dog will help you get to appreciate your dog and understand special needs that it might have, it will enhance your experience to recognize early signs of an illness that could be occurring. Besides, the time spent in forming a relationship will also help prevent many annoying behavioral patterns.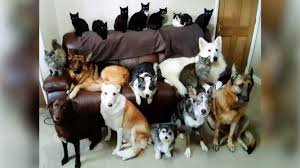 Source picture https://images.app.goo.gl/YK179Gemqd6y55dN6
PROVIDE ADEQUATE OPPORTUNITIES FOR EXERCISE.
Make sure that unfailing your dog gets regular exercise required to enable your dog to be fit. To be being in shape, your dog will need to participate in the activities that the dog enjoys.
MAKE SURE YOUR PET IS EXAMINED BY A VETERINARIAN REGULARLY.
A veterinarian will give you information on deworming, vaccination plans, and external parasite control. Always keep a copy of your dog or pet's vaccination records in your house, and you can also carry it when you travel with your pet. Always contact your vet if or when you believe that your dog or pet may be injured, ill, or if something doesn't feel right. All veterinarians are experts on keeping your dog or pets healthy. So you have to work as a team with him or her.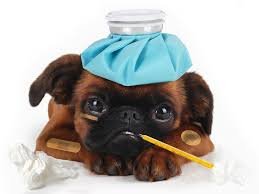 source picture https://images.app.goo.gl/DhcQnGDXKCWL82D69
ALWAYS PROVIDE A CLEAN LIVING ENVIRONMENT
AND PROTECTION FOR YOUR DOG.
Shield from hazards, and elements, good hygiene, these are the basic things to a quality life.
DONT FORGET TO ALWAYS MAKE SURE TO KEEP CLEAN WATER AVAILABLE.
Maintaining optimal hydration is important for health and energy.
FEED THEM WITH A QUALITY DIET AND TRY TO PREVENT THEM FROM BEEN OBES.
Been overweight in humans including animals can negatively affect health in many ways. So following a dietary guidance that your vet will give you according to the nutritional needs of your pet or dog, based on age, level of activity, size, and breed. To implement a healthy treat rather than table scraps, as compensation.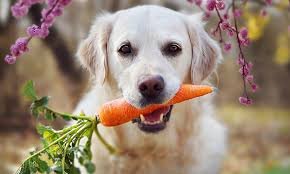 Source picture https://images.app.goo.gl/t2D6cf1wTERrqDZ79
Written by @cryptocheta
For @fur-friends
Thanks to :
cc : @steemcurator01
cc : @steemcurator02
cc : @booming03
cc : @booming01
cc : @booming02
cc: @stephenkendal
cc: @focusnow
cc: @steemchiller
cc: @steemitblog