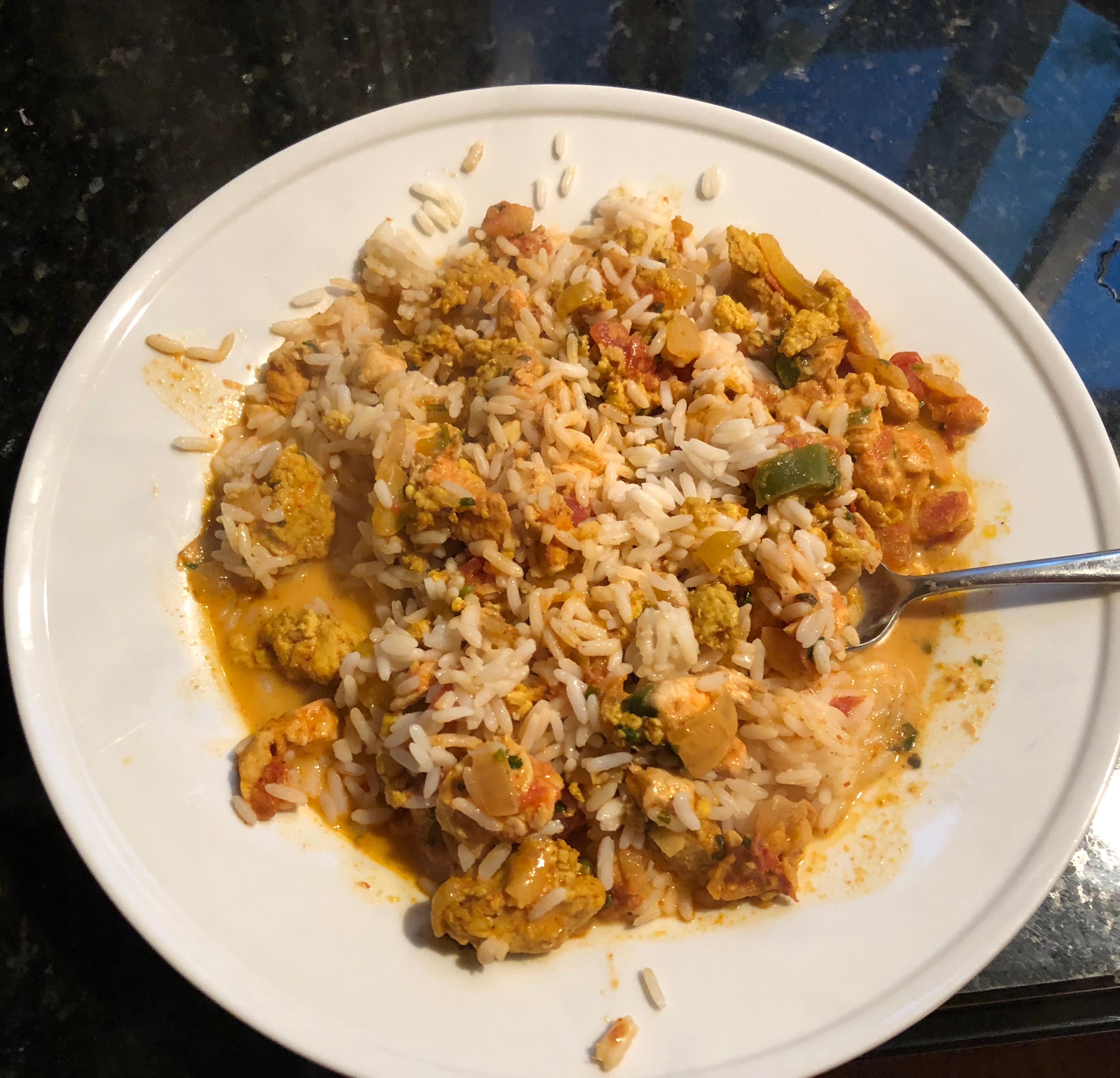 Hey all!! I made something a little different today.. A frankenstein sort of creation! I combined 2 of my favorite dishes:
Thai Chicken Curry
Fajita Chicken
The result was absolutely unreal. It was so good!! I hope you can try it out!!!
---
Instructions
Mix coconut milk, onions, ginger and curry spices into a pot
Slice chicken breasts and add to the pot
Cut green pepper and red pepper into small pieces and add to the pot
Simmer on medium-low for 2 hours!! (it's a slow-cook type recipe)
Boil some rice
Enjoy!!! Add some salt to the top if you like!
---
What did you eat for dinner tonight?