I collect free spins at DiceOne every day and use them at the end of the week... I got lucky again :)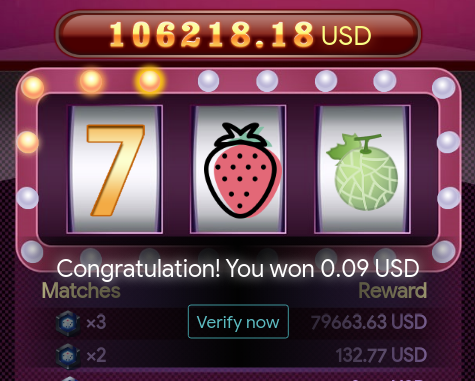 Not too bad for 6 spins (yep, missed one), however, I wish they could add some sound to it. Makes it more interesting in my opinion.
Good luck :)
---


Secure & Anonymous VPN - Uploadfilter? Censorship? No Thanks!
Follow Me
🦋Twitter || ♨️Steem || 📺DTube || DMail fav.id