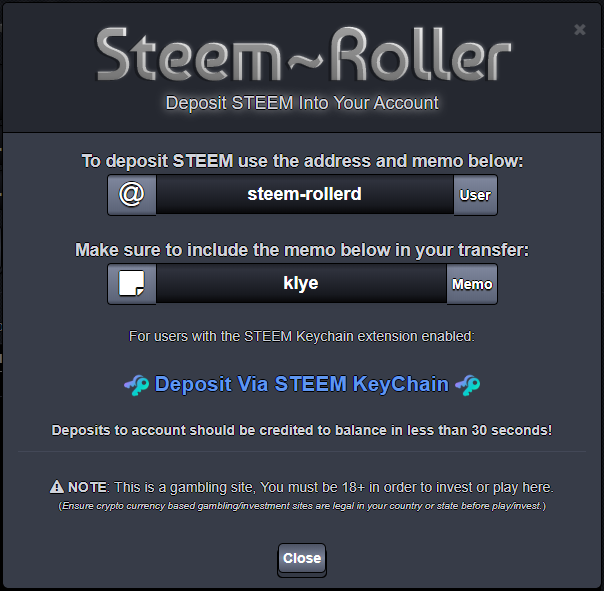 Due to the Steem fork 22.8888 which froze funds of a handful of accounts including @blocktrades and the subsequent removal (and justified) removal of the Steem token from his site Blocktrades.us the option to use their site to deposit multiple cryptos into STEEM has been removed from the Steem-Roller.com site.
The management of SR is completely against the 22.8888 Steem hardfork and the absolute shady shit going on with this blockchain. Between the instant top 20 witnesses that seem to pop up on a daily basis, the seemingly rampant censorship and the freezing of users funds going on around here it is uncertain if business will continue to be done on the chain. Watching the Steem goings on closely to see if it is safe to continue even deploying a service on Steem. After watching the current sock puppet witness community imnplement 22.8888 patch certainly questioning if it is wise or safe to continue on with this place.
As it sits the Hive-Roller.com site still has Blocktrades.us enabled for deposits. Looking at that function right now in order to make sure it is working. Let it be known that Blocktrades.us site did nothing wrong to deserve this.. Rather the blame should be placed on those who supported 22.8888.
---


Looking for an Affordable, Secure & Reliable Server Host for Your STEEM Witness Server or Other Web Related Projects? Check out Privex.io!

Interested in Trading? Trade Long & Short on Various Asset Futures Utilizing Crypto such as BTC, EOS, ETH and XRP! Check out ByBit.com!