@epicdice is shut down currently due to an unforeseen flaw in their algorithm.

A user (who is also a witness) figured out how to take advantage of this and take the house for at least 2,698.921 STEEM.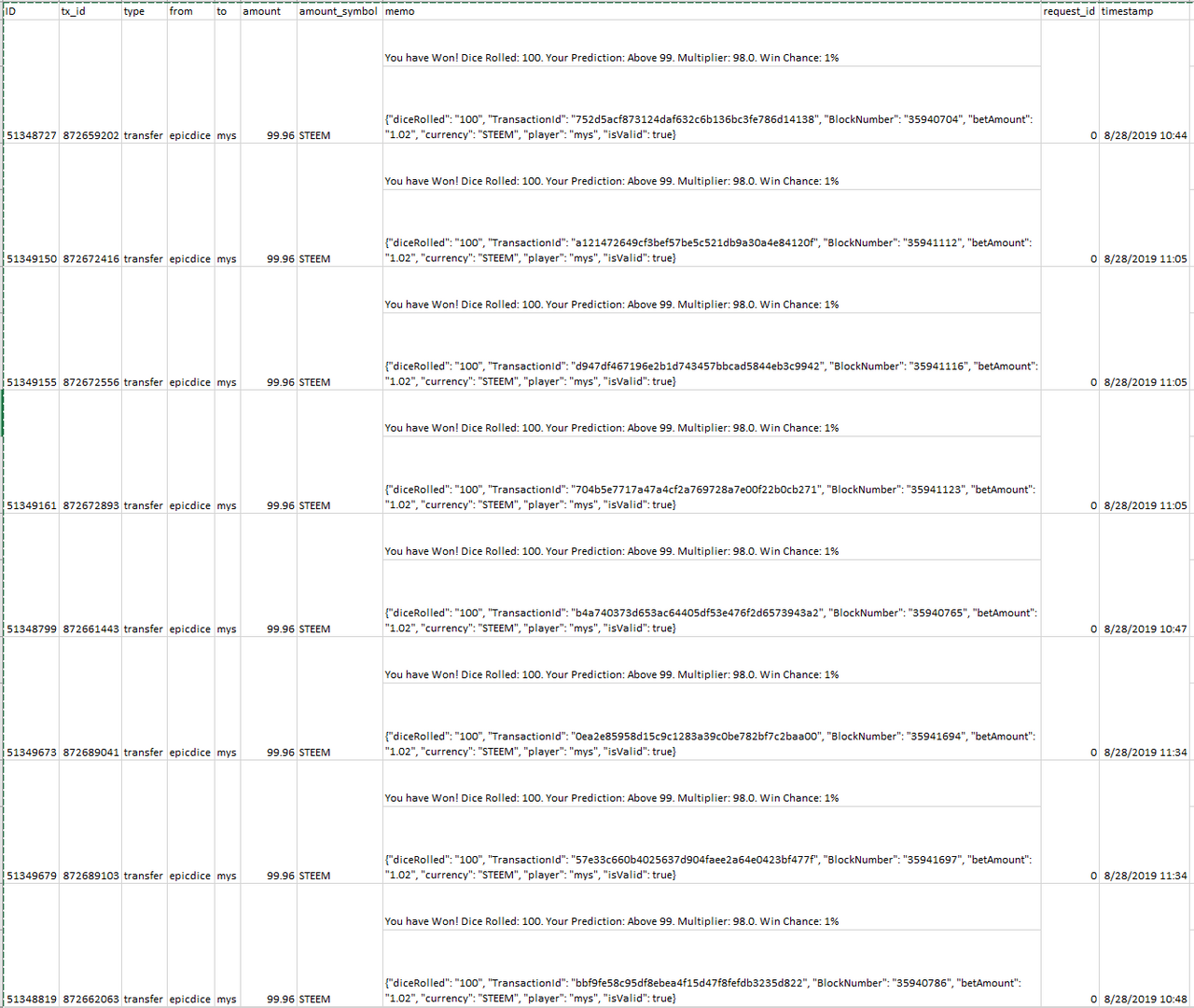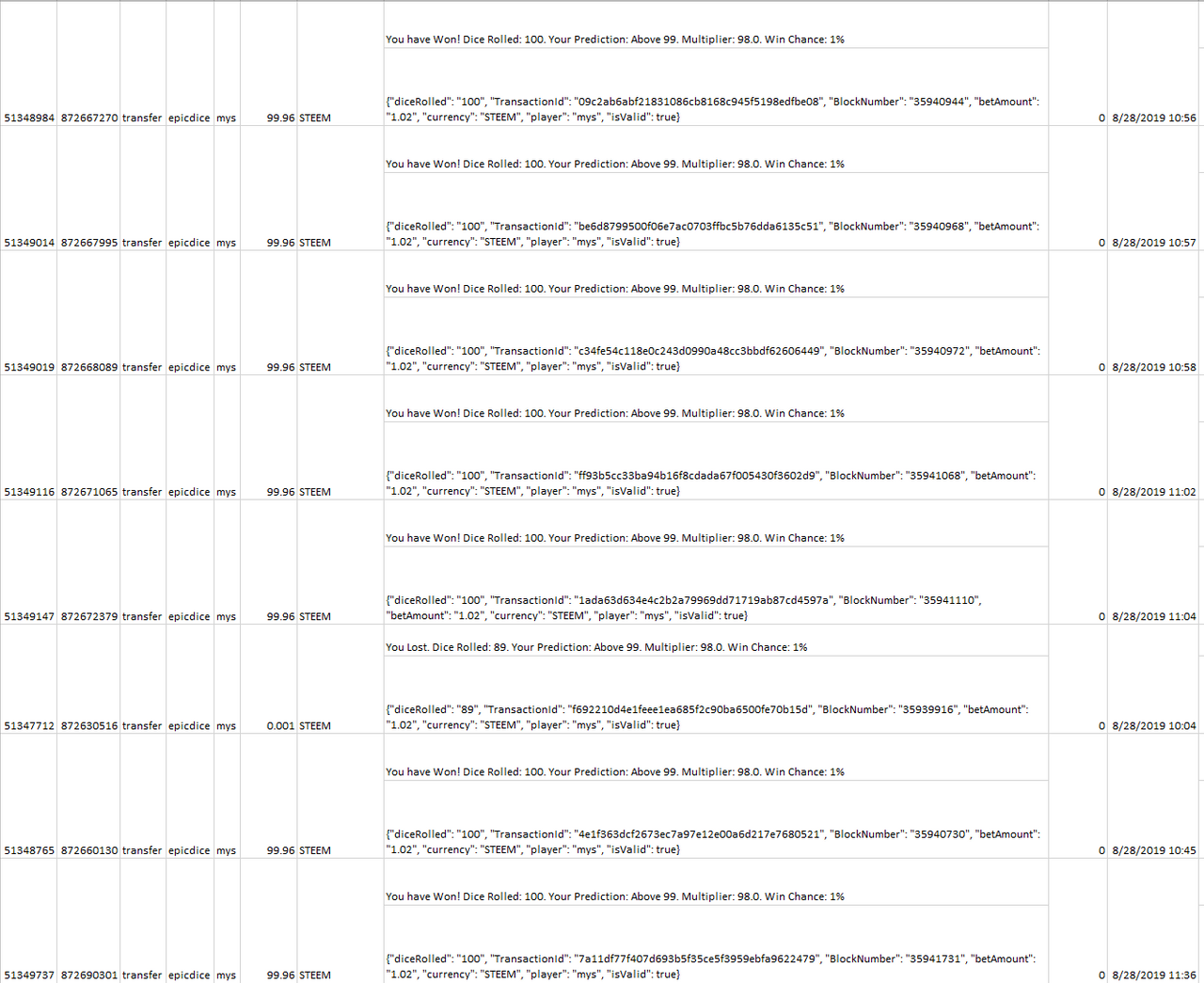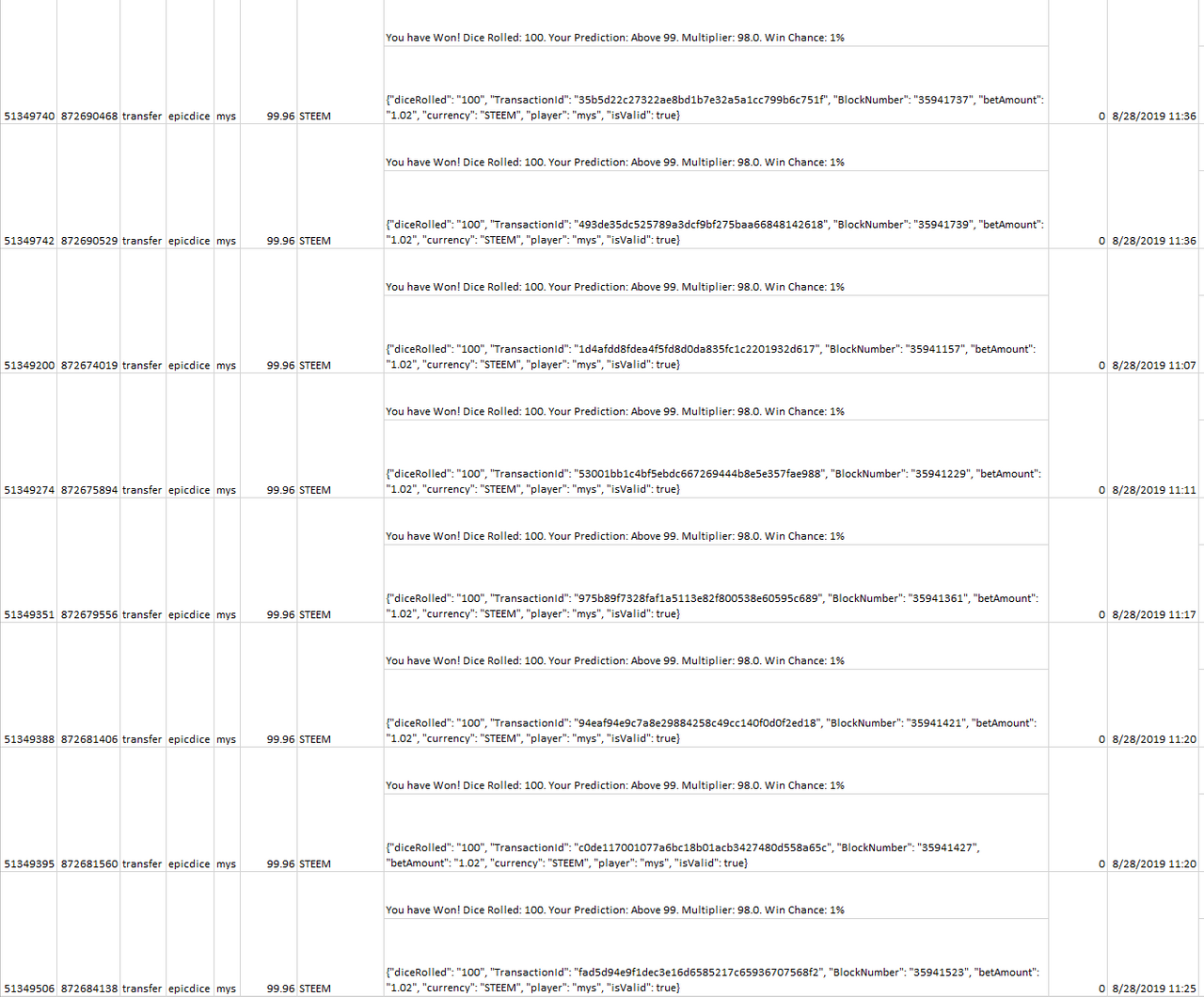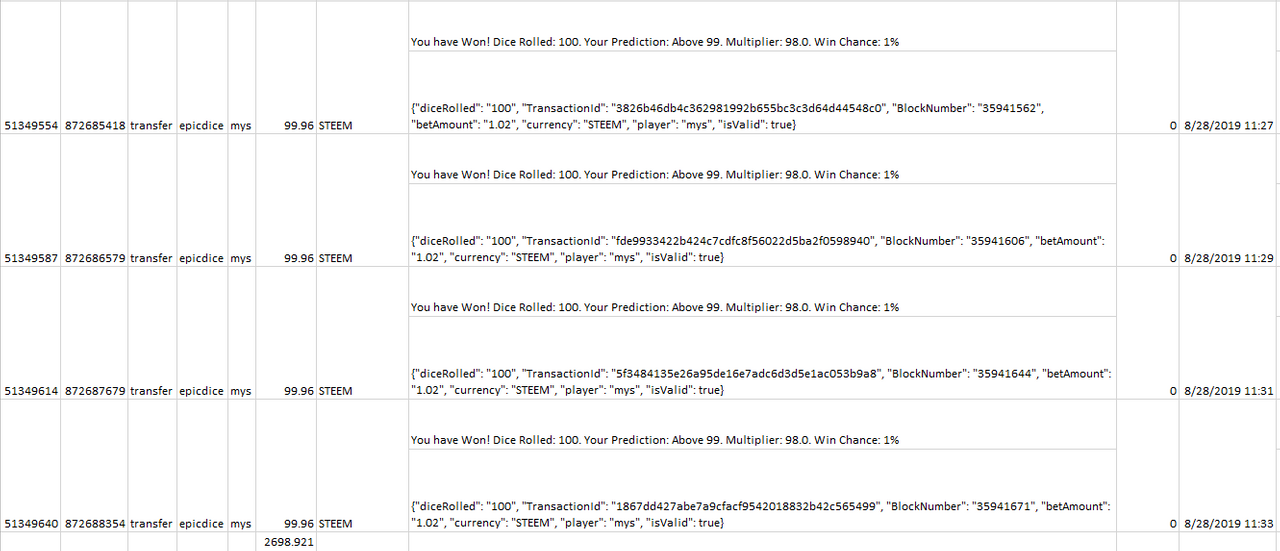 @mys figured out a way to bet 1 Steem with 1% odds and consistently win 99.96 Steem. He managed to get 2,698.921 STEEM before it was detected by another user. Potentially more was taken via alternative accounts but I haven't found any. The funds are sitting liquid in his account with his @steemmonsters card sales.
I have used @epicdice in the past, not much due to their low ceiling, but as far as I can see it is fair. They just chose an algorithm that was vulnerable. From what I hear (as you can see above) they are working on a better algorithm that is more secure.
@mys has responded here confirming and detailing the attack.
@mys has since returned the funds to Epic Dice after an offer from @blocksensei for a bounty.