The game's work in progress name is Makai Quest, because I usually choose Japanese names for things I'm working on and we agreed to do the same on the game I'm co-creating with 2 friends of mine.
We submitted the game for a little competition over at www.smspower.org, so we needed a title screen and the straight forward way to do it, was to take the Kanji and add the retro-looking "Quest" below.
Once we're finished with the game we'll have a shorter and more to the point title. More about that soon.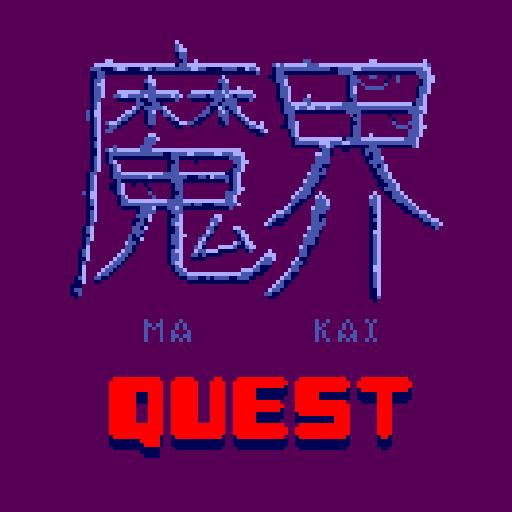 Cheers
-Philipp
I regularly post pixel art and retro game related stuff 👾. Want to have more of those in your feed? Just follow me 💜 Yep, it's THAT easy!