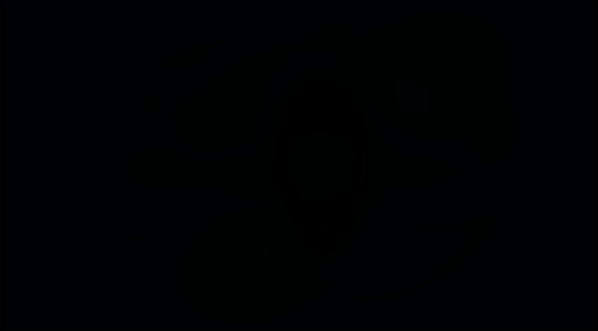 Game Updates
Project Details
The story takes place after the first bot stirs, finding itself in surrounded by giants. Guided by "The Mother" you will be sent on various missions to learn about this new world, and if possible help when you can. Powered by the work the oldest male of the house posts on STEEM, "The Mother" creates new parts for the bot, as well as all new bots to aid them in their missions.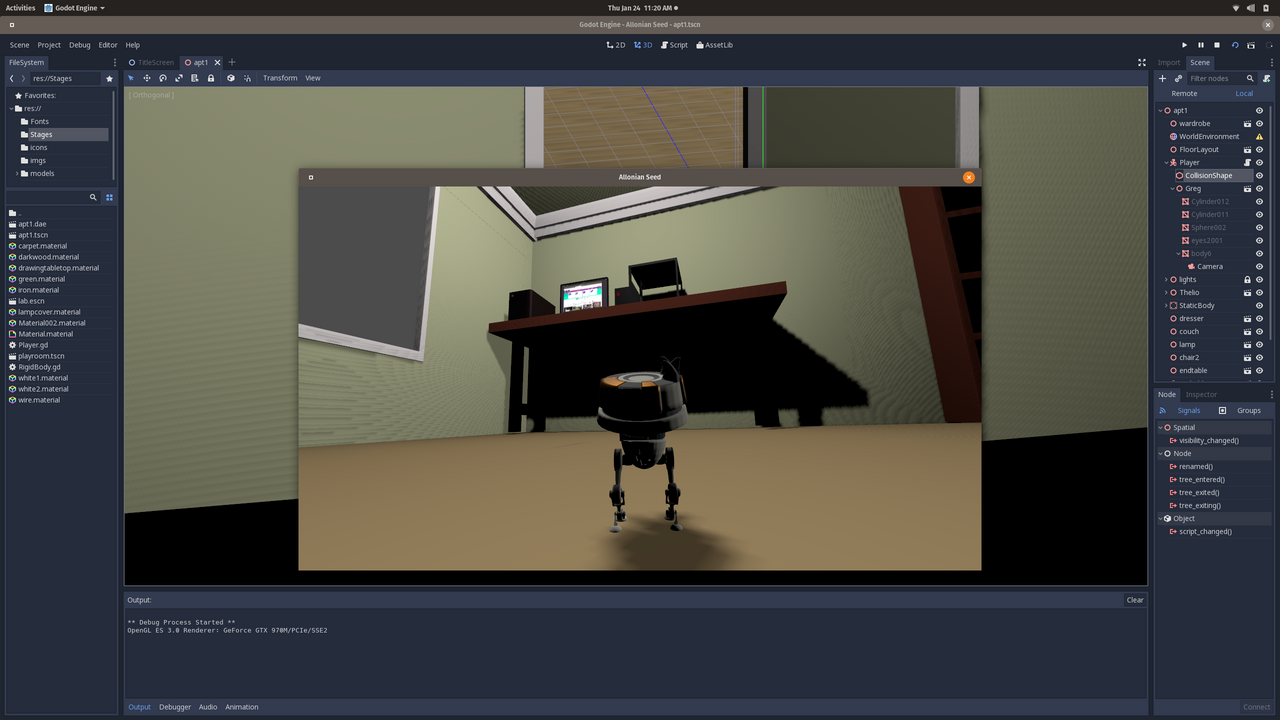 Post to Win??
Some games require you to pay to get an edge on the competition. In Allonian Seed we want to create a symbiotic relationship with the community by encouraging players to make posts on STEEM and by doing so they are rewarded parts for the game. These parts can be purchased in a market where people can spend STEEM or SDB for parts just as they would any other in game currency. The hope is that those that our players will see the benefit in becoming a creator, not just a consumer of products by joining a blogging community that rewards their work with the same currency used within the game.
User Creation
One of the biggest hurdles with any game connected to STEEM seems to be in the creation of users. It costs a small bit of STEEM every time a user is added to the system. Likewise the new user needs a certain amount of Steem Power (SP) to function on the platform. Though our original goal was to make this a 100% free to play game we realized that if we ask for a small amount up front we can turn some of this money into SP and create the users account for them as well. Of course if you are already a member of STEEM we can still transfer the amount we were going to use on the user setup into SP for that user.
Development Update
We're working on creating a living breathing environment for your bot to exist in. Of course, at firs,t this is just the apartment Lenard and his family live in. On the onset of the game you have "moved in" just after the family has had to downsize. Boxes and furniture will move around from time to time as the family unpacks their lives. Though these screenshots aren't meant to be seen as a final product you can see how the world looks at the moment.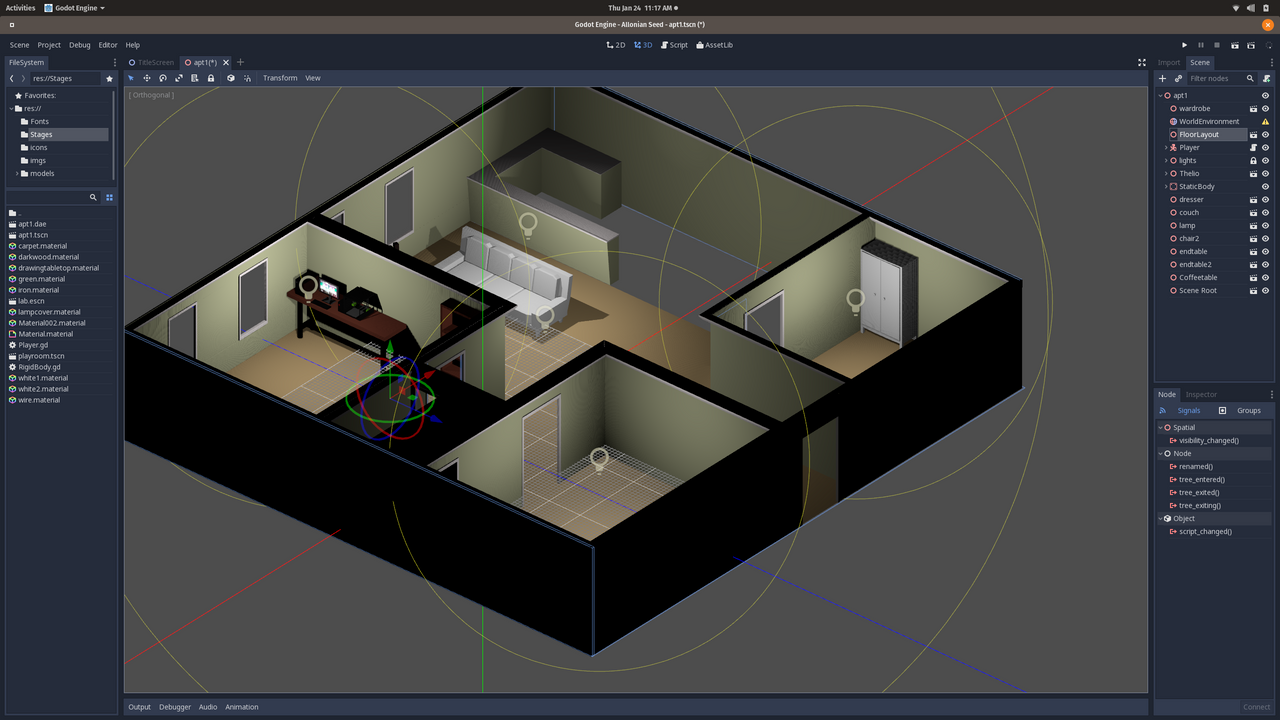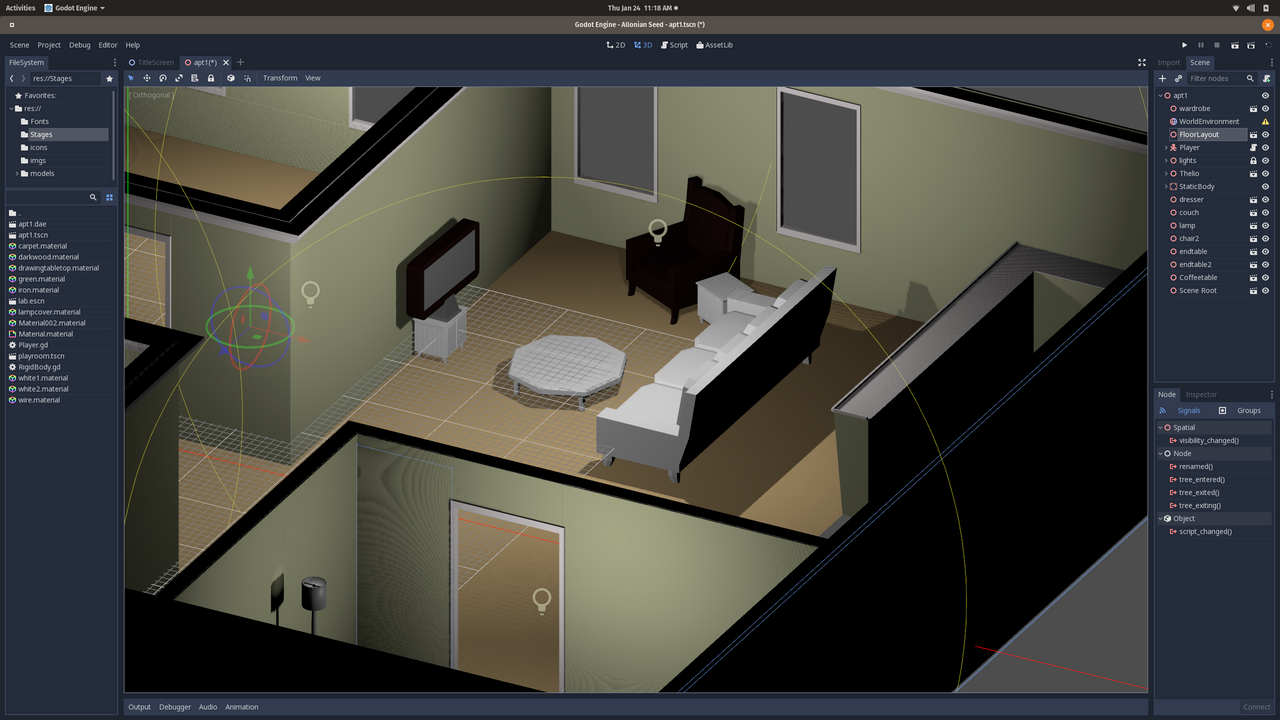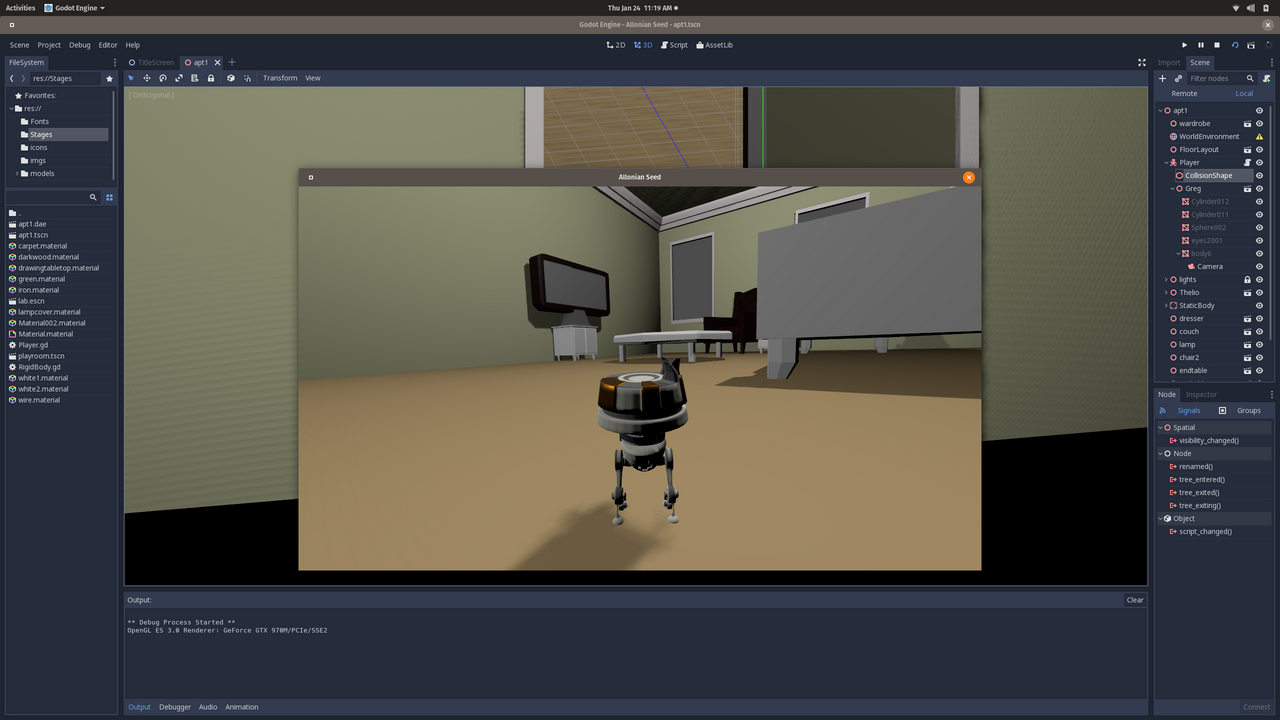 The TV was modeled by @seamusflanagin
The usual human clutter isn't visible in these scenes but all three project members are working on all sorts of items to make the house feel like a home.
Playable Demo
Our goal is still to have a playable demo of the game around March. The demo should contain all the technical aspects of the game as well as give the users a taste of what is to come. If we get funding we will have a alpha version of the user creation setup running as we will have runway to make mistakes.
If you want to find out more about Allonian Seed there are some links below, and as always follow @bflanagin and @v-entertainment to keep up with all the in and outs of my projects.
About
Allonian Seed is a Metroid Prime + Monster Rancher inspired bot building game built around the STEEM blockchain and ecosystem. If you want to find out more about the project or how you can help check out our fundition page here. We are looking to fund a years worth of development and even just a dollar a month will go a long way to making the game a reality.