Today I want to present you the new project I started working on.
This time, coding is not my main responsibility. I joined the team as game designer mainly for balancing and additional features like the research tree and overall game play.
Now let me show you some of the features of Feudal Kingdoms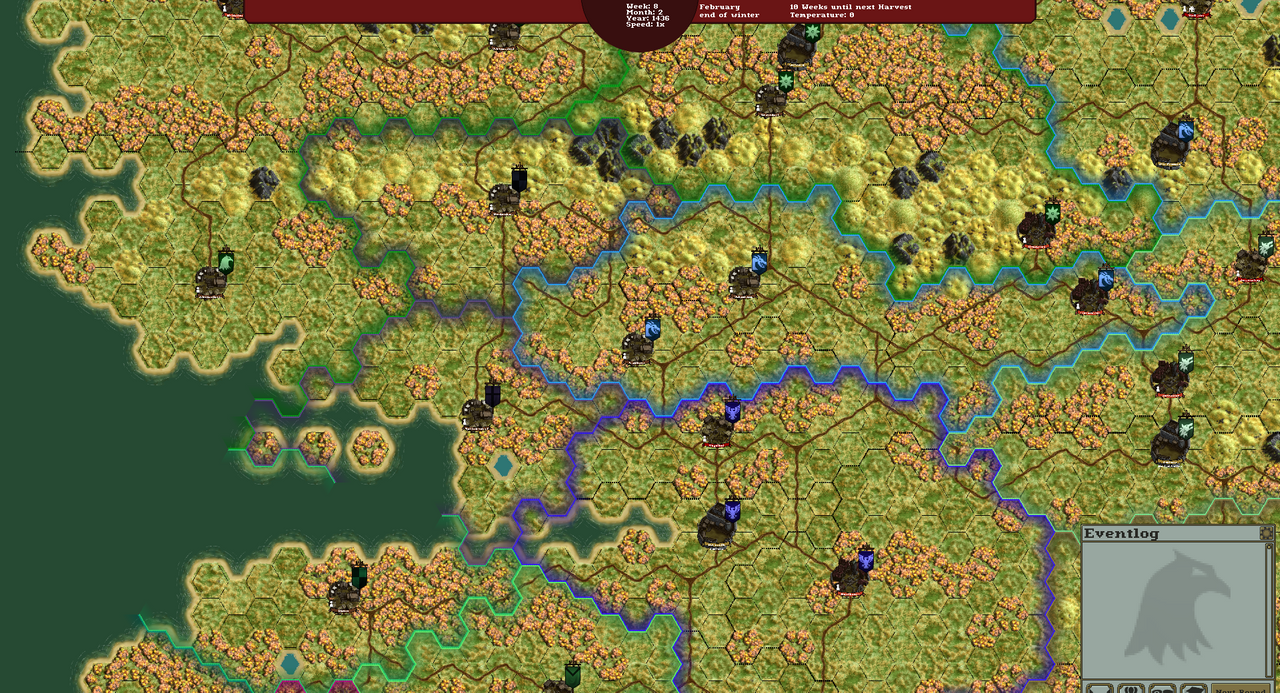 Feudal Kingdoms - Main game screen

What is Feudal Kingdom ?
Feudal Kingdom is a turn based medival strategy game with focus on economy and town management. It is a Total War like game with the depth of Banished and a randomly generated world.
This means you don't only need to build your settlements but also take care of their citizens.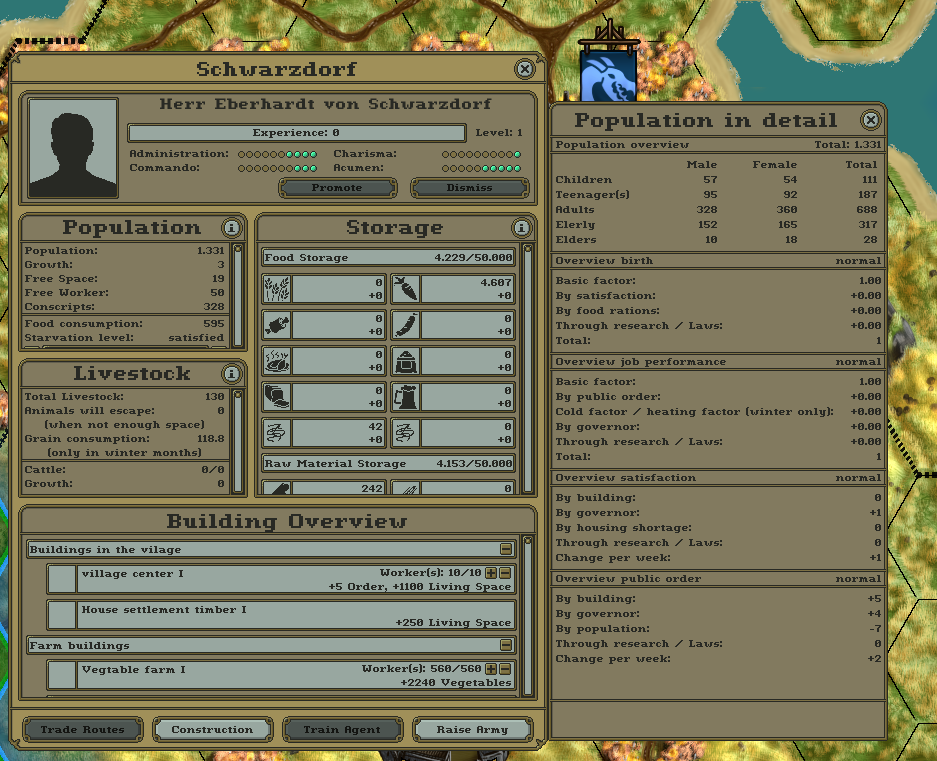 Keep your people well fed, warm in winter and educate them. And do not forget so keep them under control.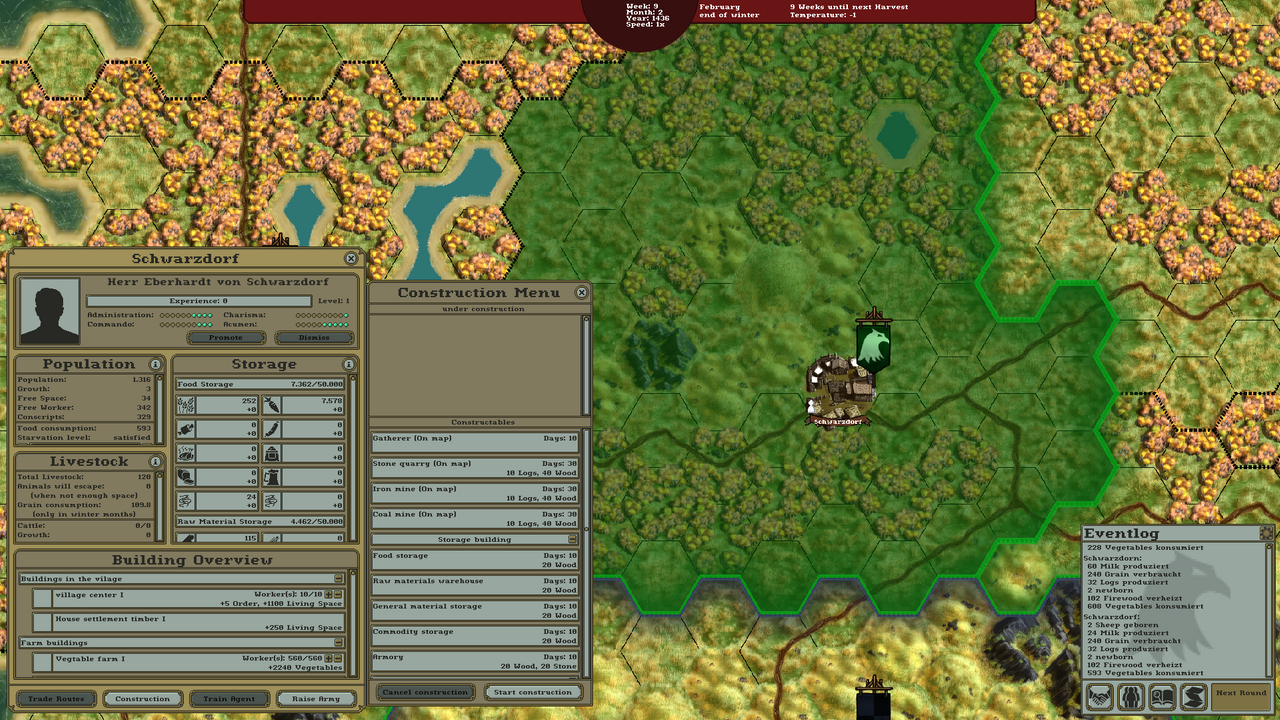 The construction menu already provides a wide variety of buildings and production chains...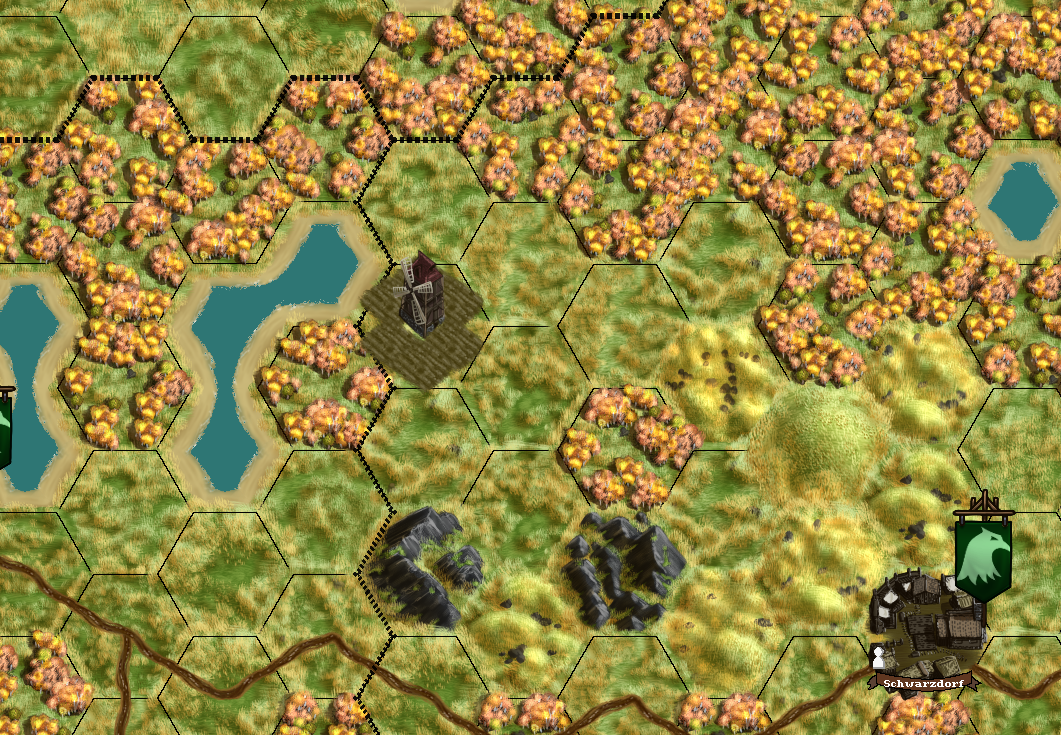 Plant and harvest grain, grind it in the mill and bake some bread.
Something completely new is the Troops designer !
Customize and plan the training of your troops. Save this recruitment plan as a template and set up your army with the skills you consider to be the best.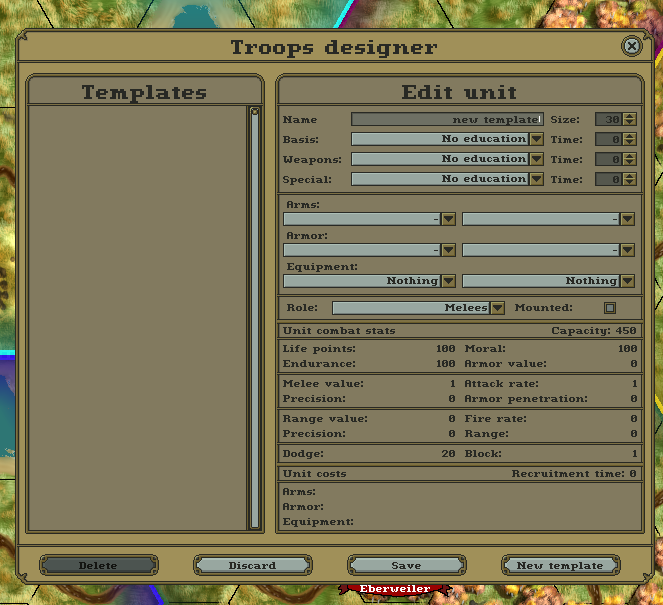 What's comming up next?
By now we focus on general gameplay. Features like trading and combat need to be completed as well.
And fixing the usual bugs that occur :)
We also have many exciting and fun ideas that are sitting in the pipeline.

FAQs
When can I play it?
We do not have a concrete time schedule but we plan a kick starter campaign once the major features are working fine. Hopefully this year.
How will it be released and how much will it cost?
Most probably on Steam, but we are aware of many other interesting options. No pricing defined yet.
What platform will it be available for?
Main plattform will be PC.
Technology used.
The game is written in LUA using the LOVE2D framework.


If you have any questions or comments, do not hesitate to use the comment section below.
And don't forget to leave a follow so you don't miss any updates .